Alphonse Island Dive Centre Report: Week 15 & 16
Jan 18, 2018
Another two weeks of scuba diving in the Seychelles have passed by with sunshine and breezy winds which have made it the driest January in years. With most of our dive activities focusing on training we have been diving in the lee of the islands and where surface conditions have remained calm and tranquil.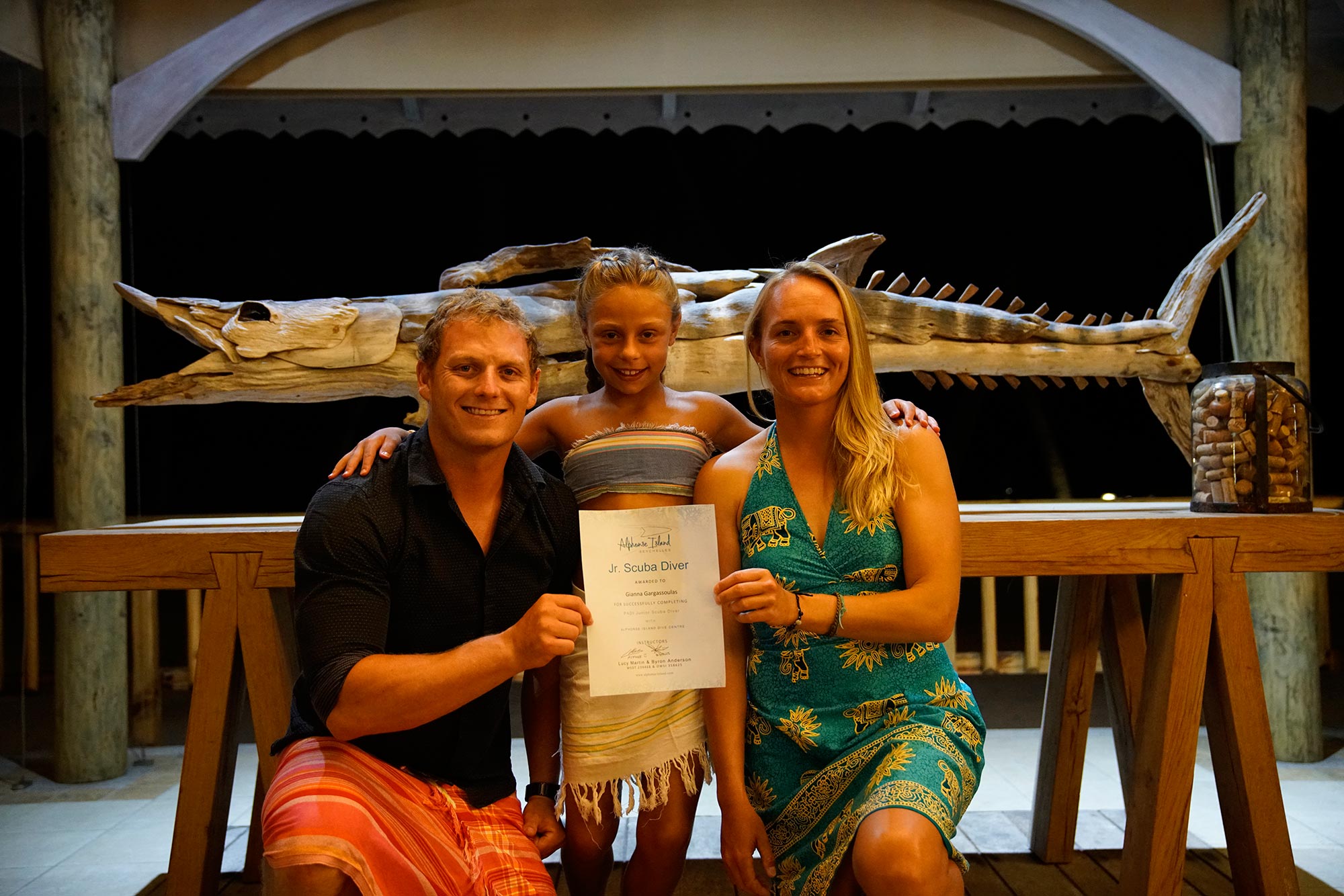 To start the fortnight Valentine Heitz and Axel Denneval finished their PADI Open Water Diver and PADI Advanced Open water Diver courses and with that, their stay on Alphonse too. We said goodbyes to that great diving family as new novice divers took to our waters. Gianna Gargassoulas upgraded her Discover Scuba Diver and became a PADI Scuba Diver, no easy feat for a 10-year-old but she made it with style. Her parents were so impressed that they took to the deep on their own PADI Discover Scuba Dives. Sometimes descending can be scary at first which was not the case for Keith Rose-Innes. However, Koula Gargassoulas overcame her fear, got down and had a fantastic dive with sharks and manta ray at Mantam North. A pretty good start to a diving career we think!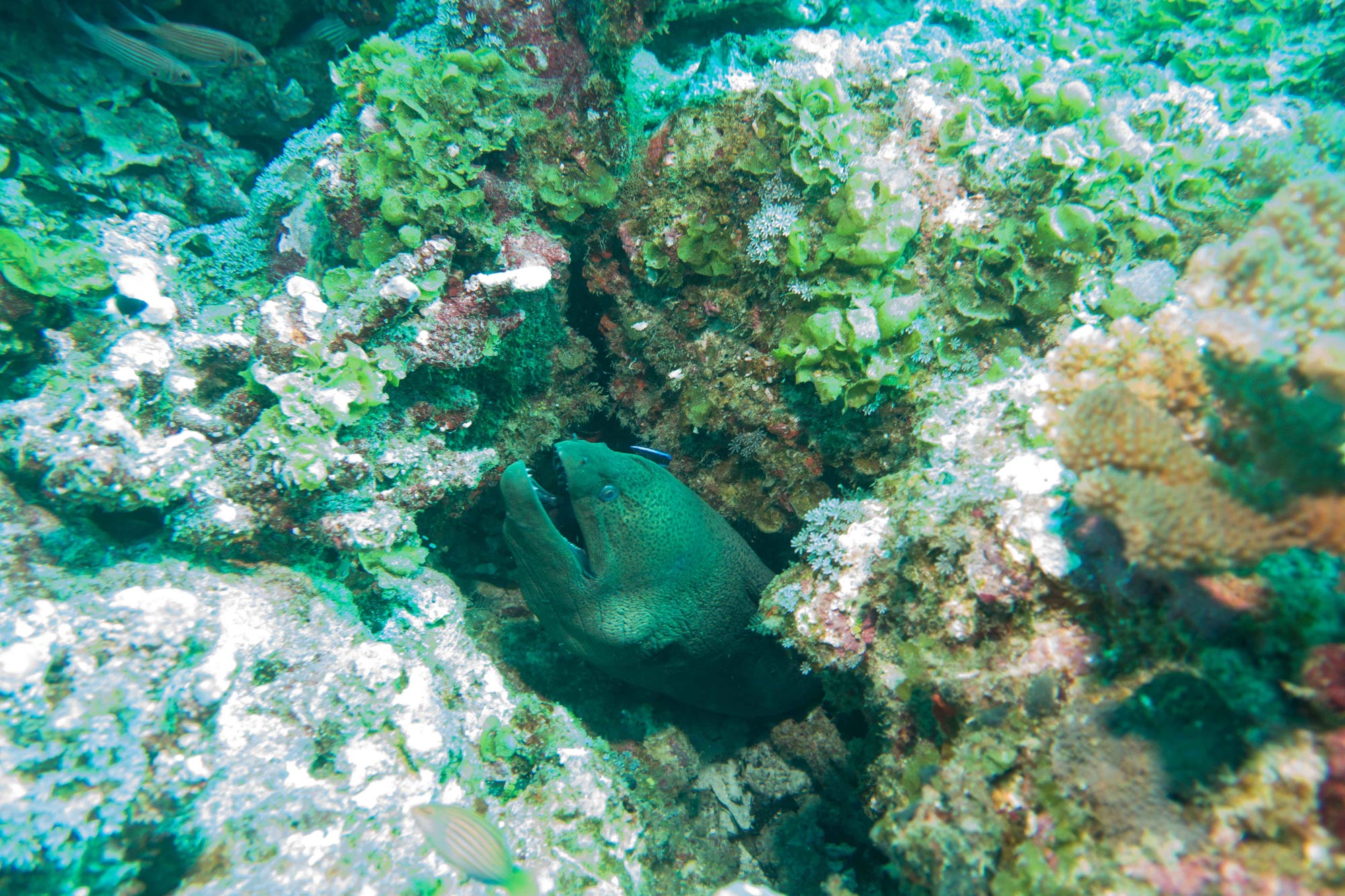 The Siddle family also took to the water and encouraged the non-certified Ellie to do a PADI Discover Scuba Dive course after which she made two dives. The family enjoyed diving Trigger Hill, our well-known cleaning station and marveled at the behavior of all the fish hanging out there to freshen up their scales, especially the huge Napoleon wrasse. Later they also went to dive at Mantam and got to see eight separate Tawny nurse shark sightings and Eagle ray.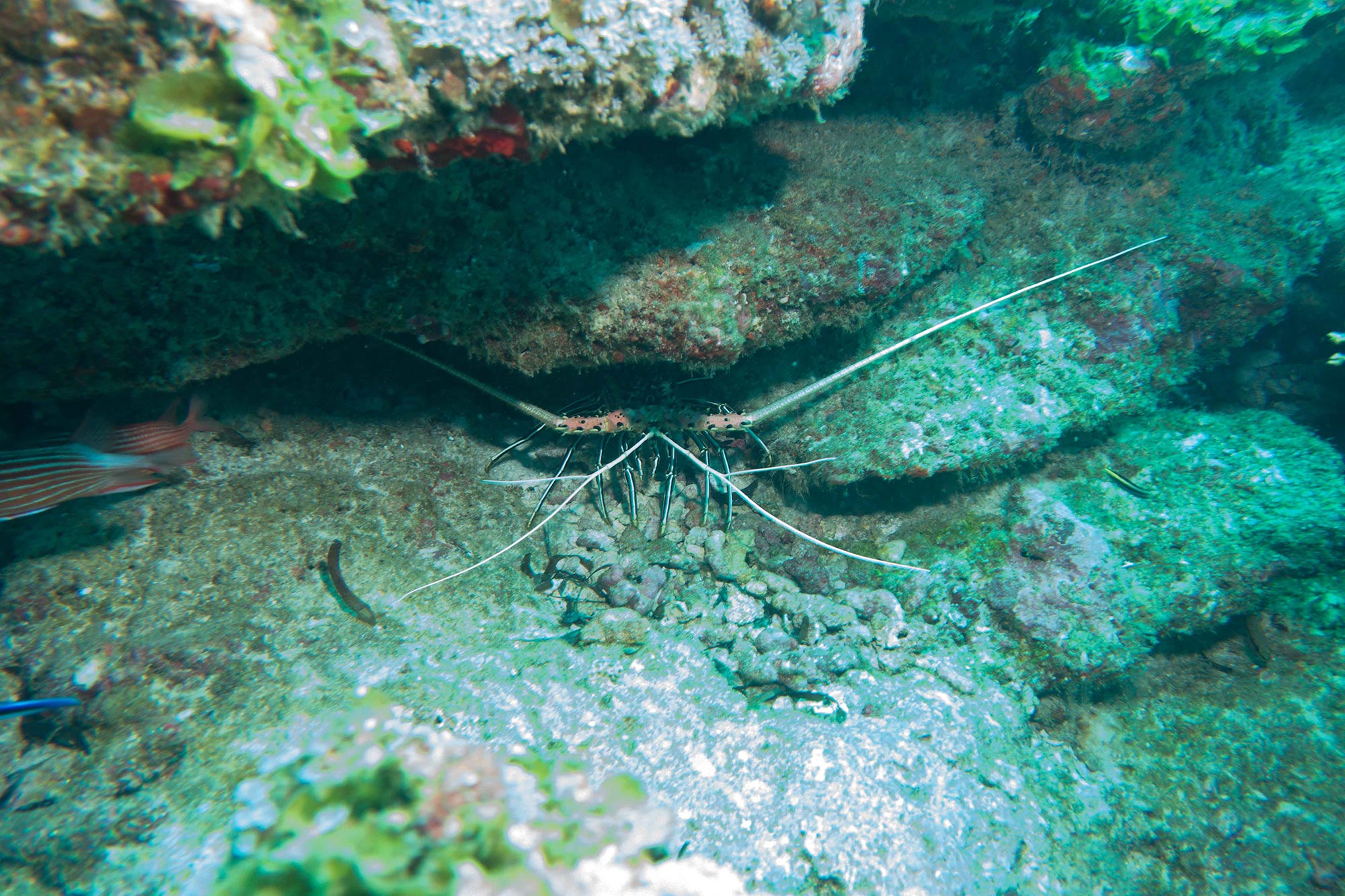 The Blom's were diving with us for yet another week and also got to enjoy a dive our newly found cleaning station on East St. Francois at which two Marbled ray arrived for a spruce up. They also got uncommonly close to a Giant trevally that was nonchalantly having a clean there. A White-tip reef shark cruised by up close and countless turtles swam up to touching distance of the pair. Josefine actually had to try to get out of the way so that she did not bump into it whilst Johannes filmed the whole experience. Their best dive of the fortnight!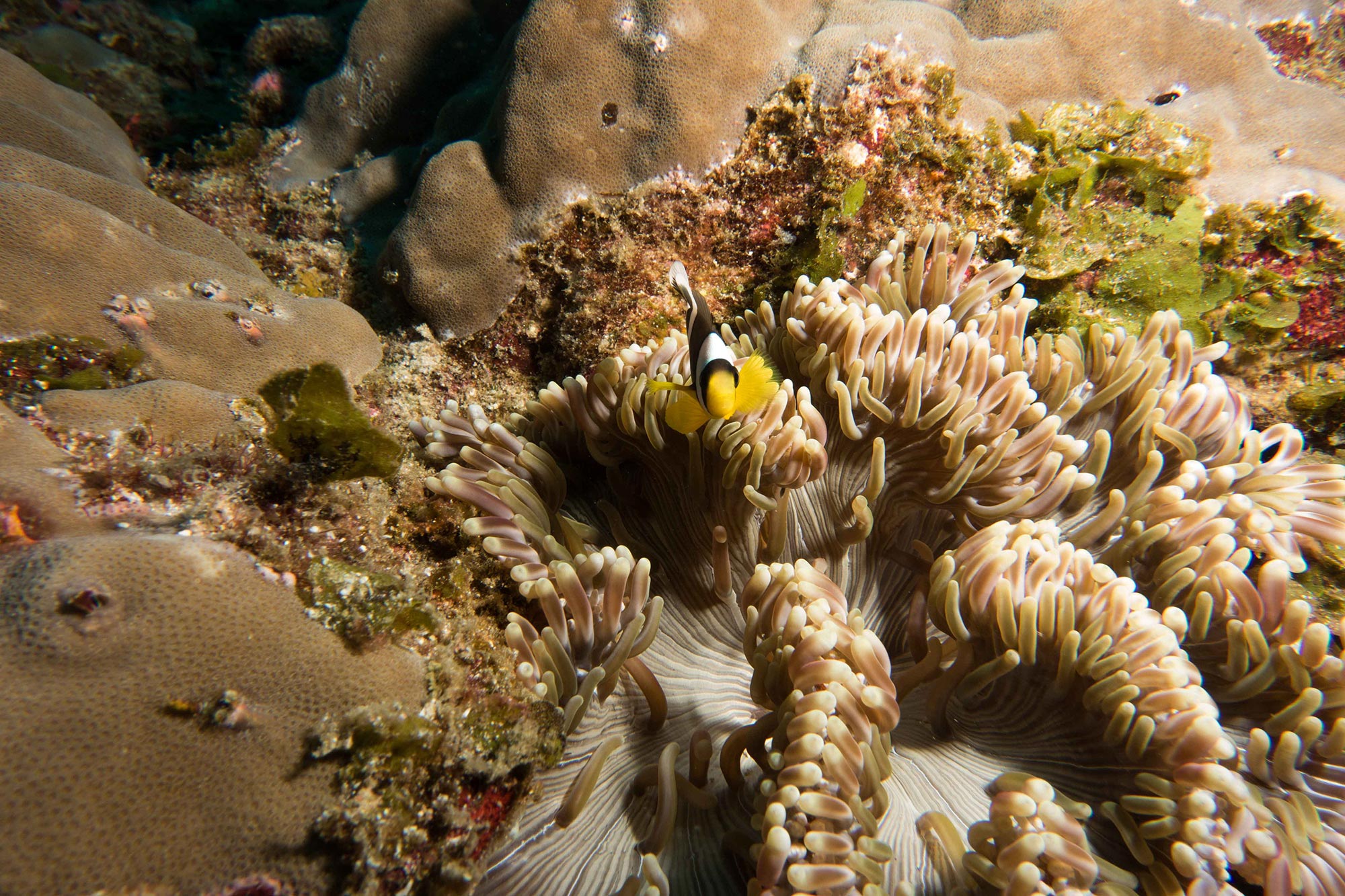 A plethora of exciting and inspiring Ocean activities awaits!
Celebrate your marriage with our romantic couples milestone package
With our Stay Pay Special Offer you can enjoy a little bit more island paradise on us!
Linger a little longer on Alphonse with this incredible special.
Celebrate blissful new beginnings with our special Honeymoon Package.