Best Snorkelling Sites in Seychelles
Ocean Explorations
The snorkeling sites around our islands will blow you away.
Tamatave Reef. Depth:
House Reef. Depth:
Blue Roundabout. Depth: 0-10 m. Get lost in this never ending maze of coral bommies. Look for Scissortail Sergeant and Butterfly Fish in the shallow water and the iridescent giant clam embedded into the huge coral colonies.
Oasis. Depth: 0-8 m. You can often see Porcupine, Pink whip and Eagle Rays on the sand and gliding through the water. If you are lucky, you will even spot small reef sharks!
Channel Reef. Depth: 4-10 m. Big coral bommies with Schooling Snapper and Permit / Pompano. Anything from the outer ocean could pass through here at any time!
Coral Gardens. Depth:
Snorkeling Excursions 
Further Afield
For those who prefer to be guided through the colourful underwater world by a snorkeling expert, Alphonse Island in Seychelles, has various snorkeling safaris on offer. Sign up for a snorkeling excursion and experience the beautiful, enchanting marine life of Alphonse Island, St. François or Bijoutier with the guidance of our knowledgeable activities team. The abundant and colourful sea life sights are not to be missed, and it will open up your eyes to a whole new world!
Snorkelers may also wish to learn about coral reef ecology and conservation through a variety of specialty courses conducted by our resident marine biologist. The snorkeling reefs in Seychelles is a fascinating eco-system to learn about.
Snorkeling Equipment
Safety First
Snorkeling equipment to suit a wide range of ages is provided on a complimentary basis to our guests. This includes snorkels, masks and fins in assorted sizes. Our equipment is comfortable, safe and reliable and allows one to explore the abundant sea life at a leisurely pace. So no need to bring your snorkeling equipment to Seychelles.
Whether one prefers to explore this marine wonderland from a boat or from the shore, every moment spent in the crystal clear waters around Alphonse Island will offer a perfect balance of exhilaration and relaxation.
Do's and Dont's
The Snorkeler's Code-of-Conduct
Do not snorkel alone for your personal safety.
Inform staff onshore before going snorkeling, telling them where you will go and when you will be back
Stay horizontal in the water to avoid dropping fins onto coral or any other living organism.
Avoid deep seagrass beds when walking across flats.
Never feed marine organisms.
Remain quiet without making loud noises
Avoid sudden movements by swimming in a relaxed, calm manner.
Swim around turtles and not over the top, as this obstructs their ability to surface to breathe.
Aggressive animals may be deterred if you stay close to the reef, point fins in their direction, and outstretch your arms and legs to increase your size.
Popular Snorkeling Sightings
When snorkeling in the warm waters of Seychelles you will encounter many beautiful and fascinating species. Below are just a few of our favorite species to spot when snorkeling in the Seychelles.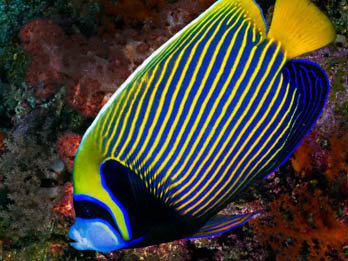 Emperor Angelfish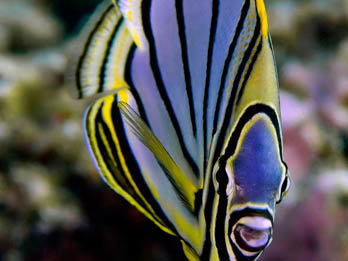 Meyers Butterflyfish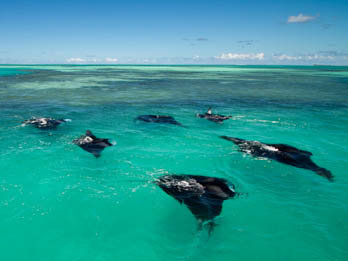 Manta Ray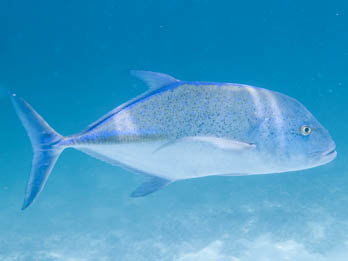 Bluefin Trevally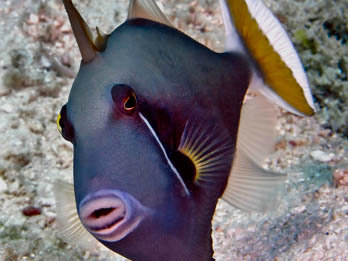 Triggerfish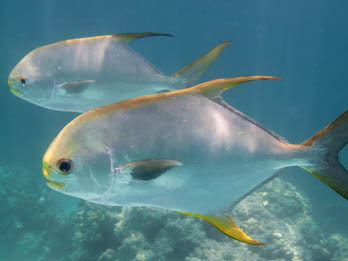 Indo-Pacific Permit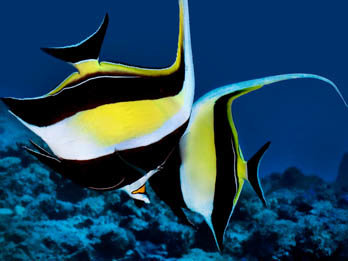 Moorish Idol Butterfly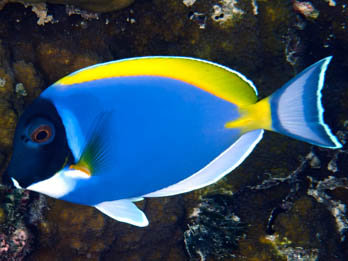 Powderblue Tang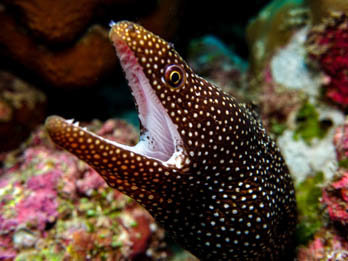 Moray Eel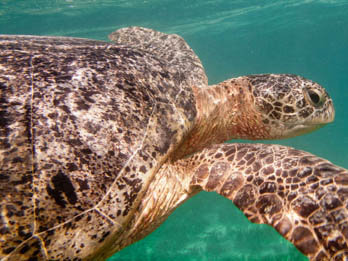 Green Turtle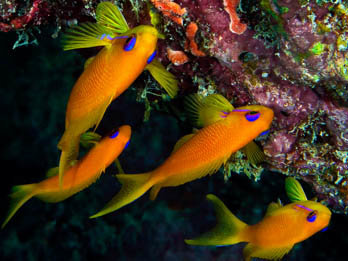 Scalefin Anthias
Blue/Green Chromis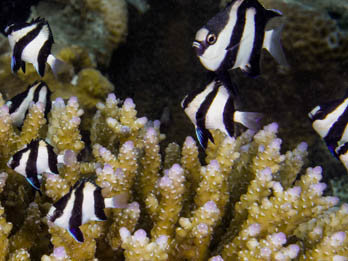 Damselfish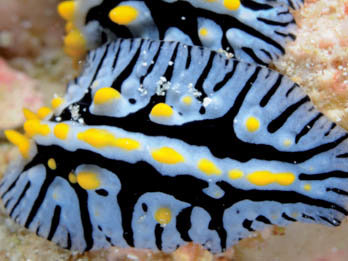 Nudibranchs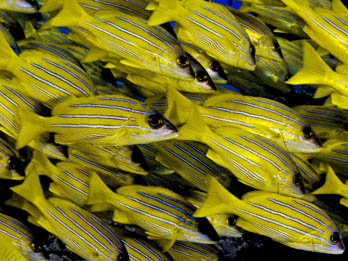 Bluestripe Snapper