Beginner Diving Courses at Alphonse
Sep 01, 2017
When it comes to scuba diving, there's nothing quite like it - it allows you the fun freedom of becoming weightless and the excitement of exploring a whole new (underwater) world. And where better to encourage care-free exploring than the beautiful Alphonse Island in the Seychelles?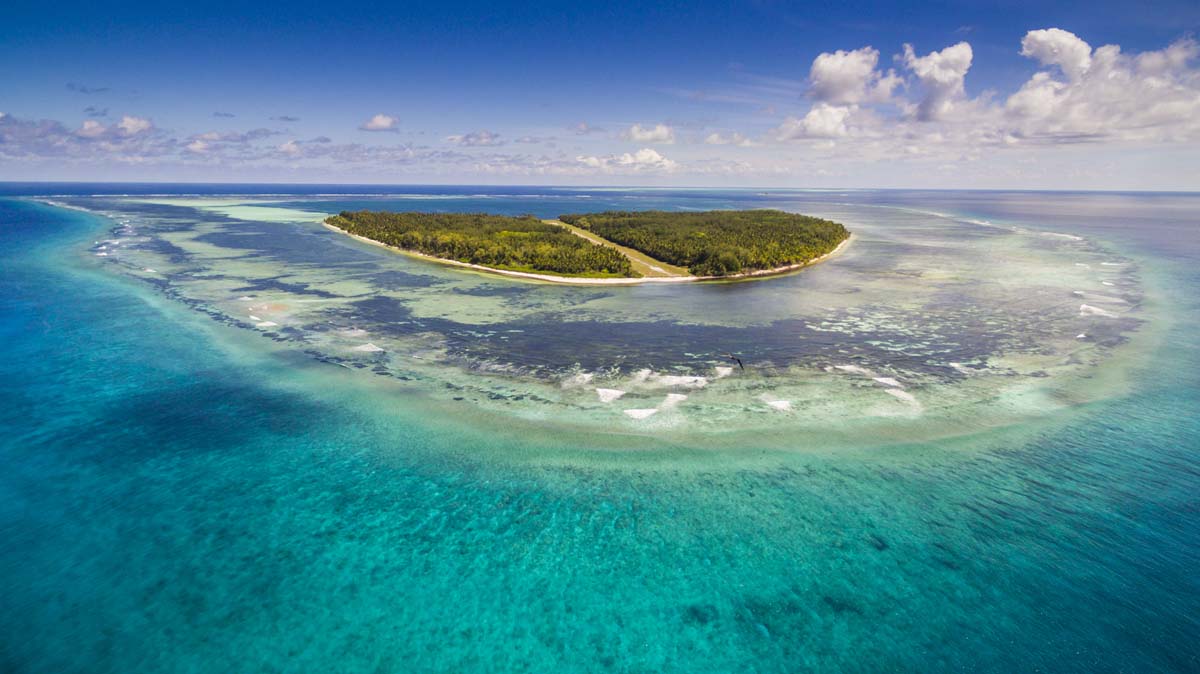 Alphonse Island and its surrounding shimmering waters allow you to view a wide range of marine species and macro life in a range of different locations. Situated in the remote Outer Islands of the Seychelles, diving with the Alphonse Diving Team gives you access to 30 wonderful diving sites - these include sites around Bijoutier Island, sites around St. François, sites less than 20 minutes from Alphonse and sites under 30 minutes away from Alphonse.

The remote location of Alphonse and its neighbouring islands makes for a unique scuba diving experience in itself with the added bonus of dive sites sculpted by time and the extraordinary species that thrive here. With the guidance of our PADI Instructors and Divemasters, you'll be able to learn all about the different destinations and thriving ecosystems.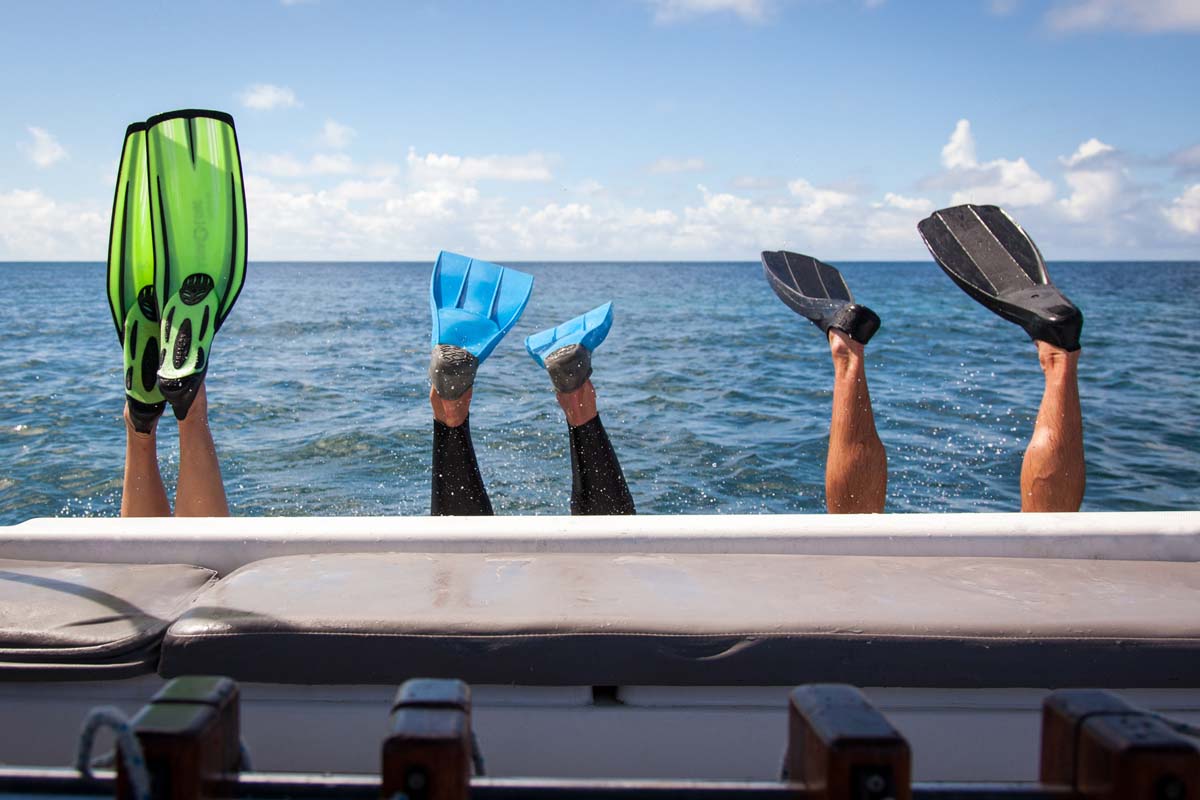 Online Learning
You may choose to learn digitally with PADI e-learning before the holiday so that you can spend more time in the water once here. Follow the course links below or get in touch with the Scuba Dive Center (diving@alphonse-island.com) if you need more information. Otherwise, books will be given to you once you get to the island. Access your courses below:
The Dive Centre on the Island caters for divers of all experience levels as well as offering a variety of dive courses to get you started and/or upgrade your current certification. Our professional Dive Team is well trained and holds a wealth of knowledge about the area and its natural attractions. To get you and your companions started, let's take a look at some of the Beginner Dive Courses available:
PADI Bubblemaker - this is an introduction to Scuba Diving course for children. The young divers will spend time becoming familiar with the equipment and blowing bubbles in the pool or head out into confined water on the House Reef. Here we spot Turtles, Triggerfish, Surgeonfish, Trevally and beautiful coral in shallow water.
Minimum age: 8
PADI Discover Scuba Diving - this is the first step to try diving over half a day under the supervision of one of our instructors. PADI Discover Scuba Diving (DSD) teaches you the very basics to make sure that you can dive safely without having to take the full course. You may take a DSD and continue to dive with our professionals for the rest of your stay and get to know our dive sites within the 12m maximum depth range. A DSD on Alphonse is like few others because you will be diving on world-class sites. It is the very first component of the full course in which you earn certification and, if you enjoy it, we can upgrade you.
Minimum age: 10
PADI Scuba Diver - this course is half of the PADI Open Water Diver course. It takes a couple of days to go through theory, skills practice and two ocean dives. With this course you earn a certification to dive under certain restrictions and at a depth of up to 12m until you are ready to upgrade to the full course. Once upgraded, you can enjoy your qualification by taking to the water for the remainder of your stay.
Minimum age: 10 (junior) or 15 (adult).
PADI Open Water Diver - this is the full beginner-diver qualification recognised by dive centres across the world which allows you to dive to 18m with a buddy. It takes roughly four days to complete the theory assessments, skills and four ocean dives. Once completed, you will be a proud diver able to fun dive anywhere you like. Study at home before you travel through PADI e-learning is highly recommended to shorten the course and maximize your holiday time, but it can also be taught on site. Doing your PADI Open Water Diver on Alphonse surrounded by an abundance of Turtles, colourful coral, vibrant marine life and clear waters is a true privilege.
Minimum age: 10 (junior) or 15 (adult).
If you have purchased your dive course, can you access your course material here.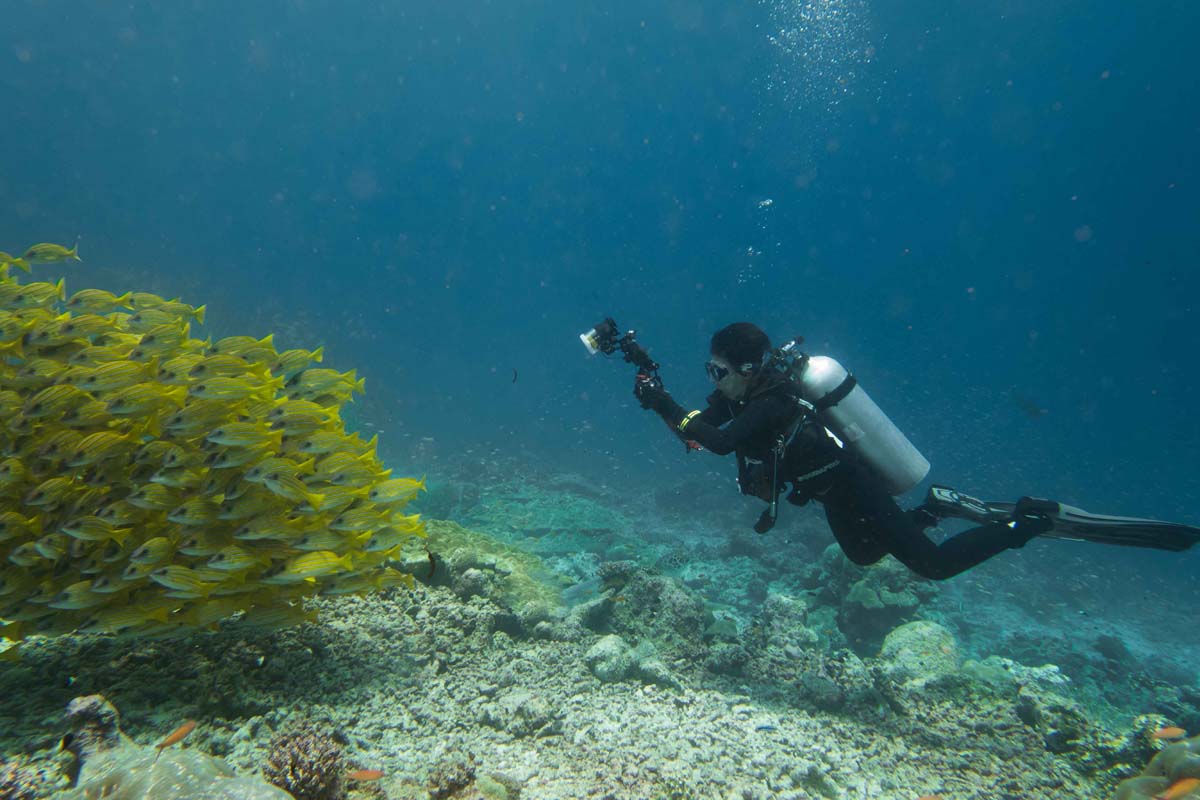 The Alphonse Dive Centre also offers a range of AWARE Courses which focuses on the identification of different marine species and ecological education. These are the AWARE Courses available:
AWARE Shark Conservation introduces you to the biology and ecology of sharks and explains why they are such an important part of marine ecosystems. You will learn about the global threats that sharks face, what management measures are being taken to protect them and how effective they truly are. You will apply your theoretical understanding on sharks to observe and assess negative and positive impacts for sharks on dive sites. Over these two dives you will develop shark-friendly diving techniques and learn about what we can do to help.
Minimum age: 12
AWARE Fish Identification covers the knowledge and techniques for identifying fish common around Alphonse waters. You will learn the major groupings and common characteristics in order to start identifying fish over two dives. You will become familiar with how to plan and conduct a fish survey to collect valid data that can be shared with our conservation partners.
Minimum age: 10
AWARE Dive Against Debris fully introduces you to all aspects of marine debris and the plight of our trash-filled oceans. You will be equipped with the knowledge and skills to organise, plan and complete Dive Against Debris surveys removing marine debris and reporting the data online in the global database. One dive will be dedicated to cleaning the seabed which, fortunately, in our remote location is quite trash-free. Dive two will take you to remove a Fish Aggregating Device off the reef as part of an ongoing project with our conservation partners.
Minimum age: 12
AWARE Coral Reef Conservation presentations will inform you about the plight of the world's coral reefs and describes how they function and why they are so important. You will learn why reefs are in serious trouble and what we can do to prevent further decline. Non-divers may partake in this course but divers can opt to go on coral identification and reef survey dives with our marine biologist.
Minimum age: 10
AWARE Specialist will inform non-divers and divers alike about the plight of aquatic ecosystems around the world. You will learn about the importance, and the interdependent nature, of aquatic ecosystems. Pertinent issues concerning the environmental status of underwater environments, such as pollution, fisheries and coastal zone management will be taught. You will leave this course knowing what we can do to help protect aquatic resources and conserve underwater environments.
Minimum age: none.



For more information and to book your scuba diving experience during your stay, be sure to contact us.





Be sure to keep an eye out for our Advanced and Beyond Diving Courses at Alphonse.
Read more stories from Alphonse Island
Immediate relief and wonder take over at the moment of submersion.
There was no holiday break for the Alphonse dive team over Easter
We are delighted to introduce you to our new brand, Blue Safari Seychelles!
Have a look at what our latest divemaster intern, Tahlia Russell, experienced while with us at Alphonse Island.
Read about our latest divemaster intern, Jessica Savage's experience on Alphonse Island.
We take a look at the underwater wonders of week 25 & 26
We take a look at the underwater wonders of week 20 to 24.
Life is what happens when you are busy making other plans.