Island Experiences: Ocean Experiences
Nov 17, 2017
Hidden away in the Outer Islands of the Seychelles, lies the beautiful destination of Alphonse Island. With glorious sun-kissed beaches, crystal clear cerulean waters and ample exciting activities, it is a dream holiday destination by any standards. The Island caters for all guests, varying from relaxed, leisure guests to thrill-seeking nature-lovers and the beauty of the Island's shimmering surrounds can be explored through a variety of wonderful ocean experiences.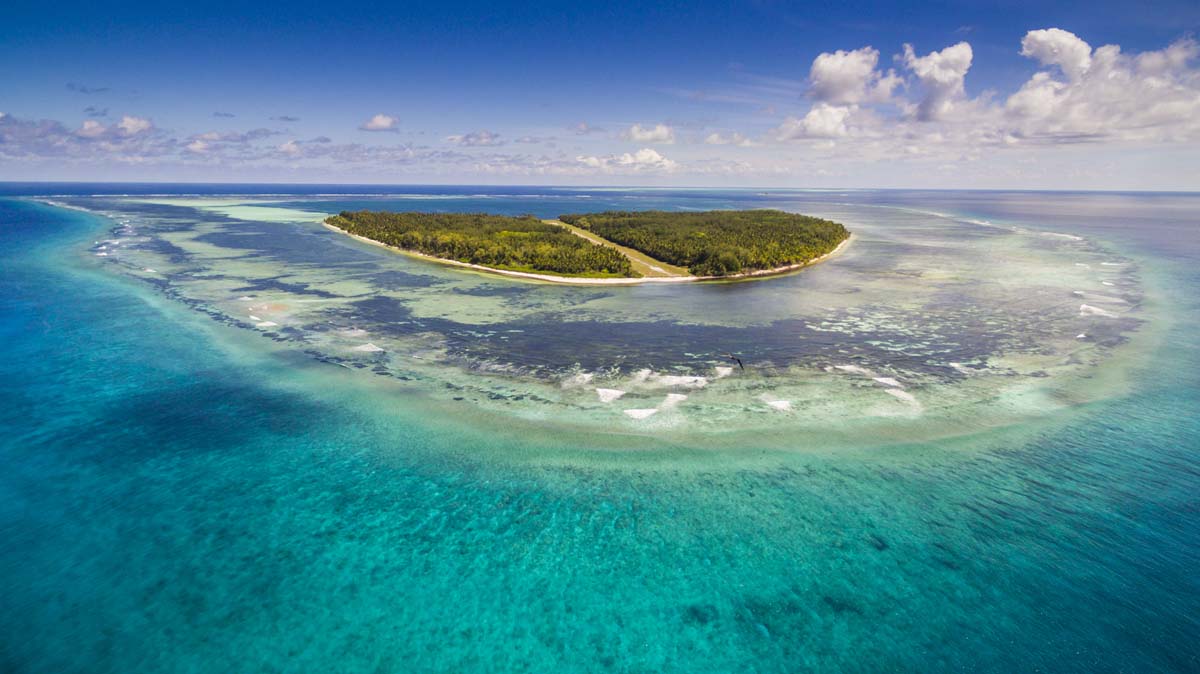 The warm waters beckon you from the moment you lay eyes upon it and to entice you even more the stylish Beach Suites and Beach Bungalows are all nestled into the natural plantations of the Island, a mere stone's throw away from your door. And whether you prefer to simply lounge in the shallows or explore the colourful wonders that lie beneath, the Island offers ocean-based activities to entertain the whole family.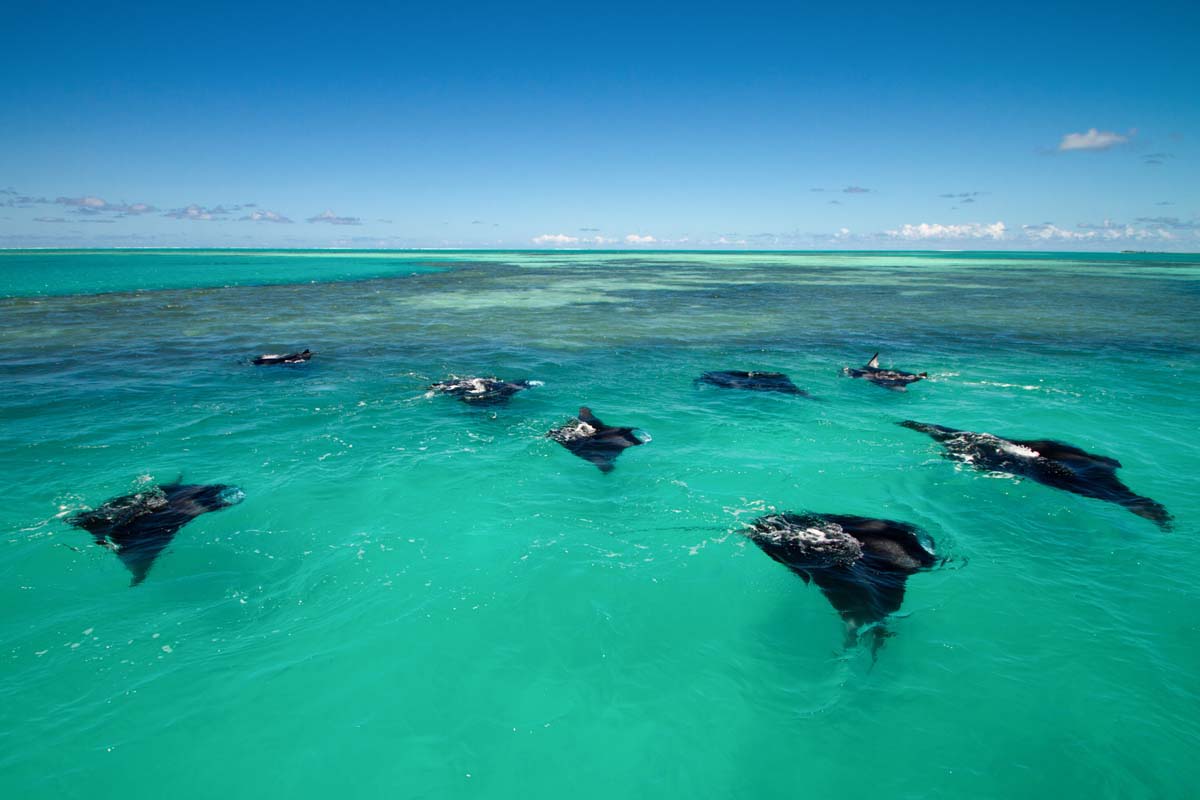 Guests to Alphonse Island can start their day off by heading down to the activities centre and choosing which fun ocean activity they'd like to do first. Nature-lovers will delight in the chance to view the sweethearts of the oceans on a Dolphin Viewing excursion. Head out on one of our dedicated vessels and enjoy the graceful antics of the Spinner Dolphins found around the Island. These beautiful creatures are known for their airborne antics and are a lovely sight to behold. The trips are usually complemented with sightings of Manta Rays, Tuna and other marine life - be sure to keep an eye out!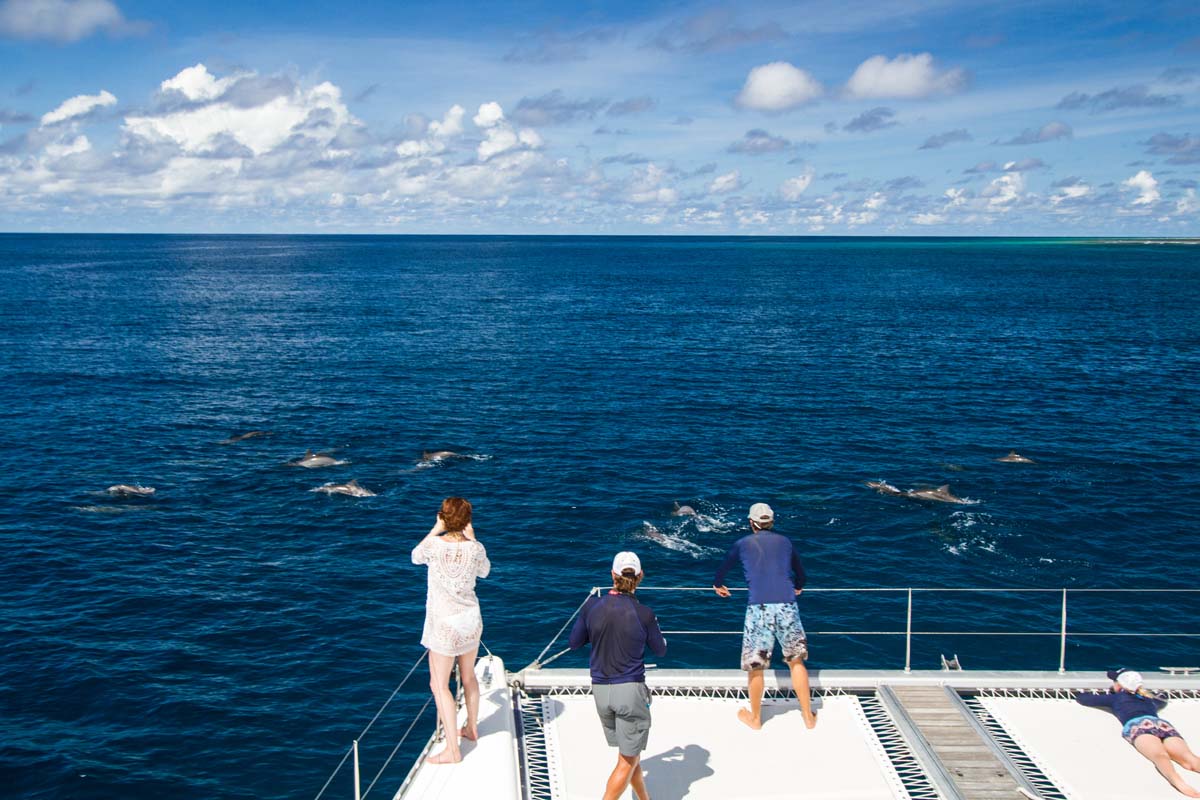 There is also an explorative Reef Flats Expedition which is sure to thrill and amaze. Guided by our very own Marine Biologist, guests get to explore the expansive beaches and flats beyond. Here you can search for juvenile Turtles, Eels, Eagle Rays and other marine species found under rocks, in crevices and deep in the seagrass meadows. Guests can also partake in a Volunteer Biodiversity Survey to document all these sea critters and crustaceans.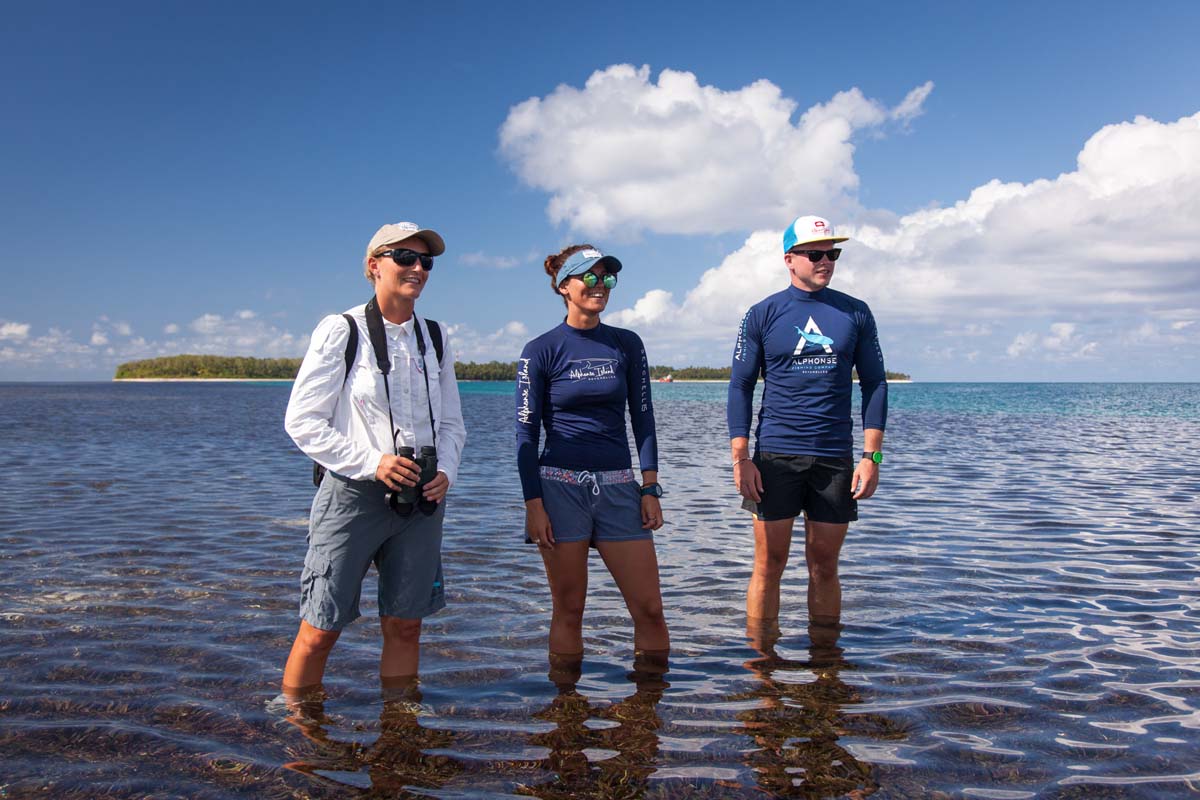 For those ready to take on the waves, you can choose between kayaking, stand-up paddle boarding, pedalo or paddle boating and windsurfing. Kayaking and paddle boating is a great activity for couples and families as you can work together as a team while exploring and spending some quality time together. Enjoy a leisurely paddle around the Island and let our knowledgeable team point out the variety of birds and marine species found on and around Alphonse. These easy-going activities allows you a bird's eye view of the scurry of life beneath the surface. Keep an eye out for Turtles, Rays, inquisitive Dolphins and other fish species. Be sure to take your snorkelling gear with if you feel like diving a little deeper into their world.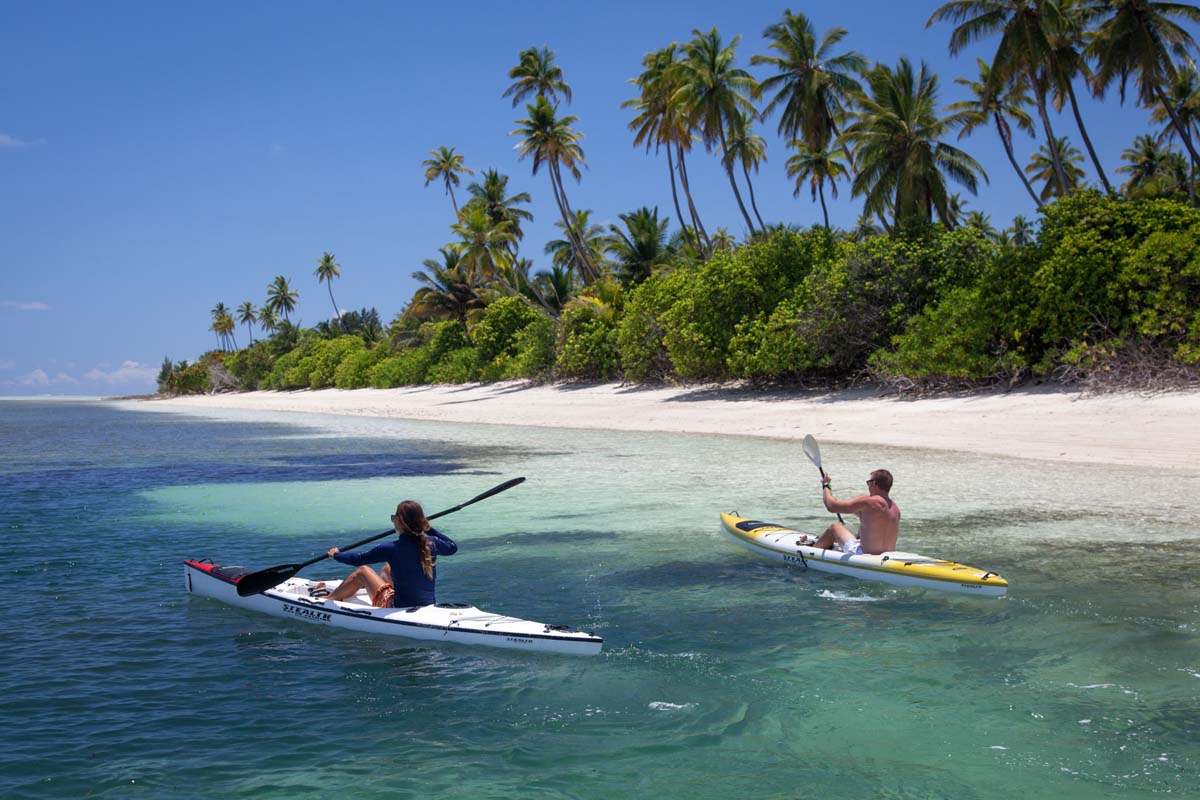 Guests looking for a bit of excitement can try their hand at windsurfing or Stand-Up Paddle Boarding (SUP). Windsurfing is a great sport for all to take part in as our boards our wide and stable, and all you need from there is a bit of a breeze. Once you've found your balance you can set sail and fully enjoy the fresh ocean air. Stand-Up Paddle Boarding is a fairly new sport originating from Hawaii and is fast growing in popularity around the world. The rider stands on a longboard and uses a paddle to push themselves through the water - a fun activity for all fitness levels to enjoy.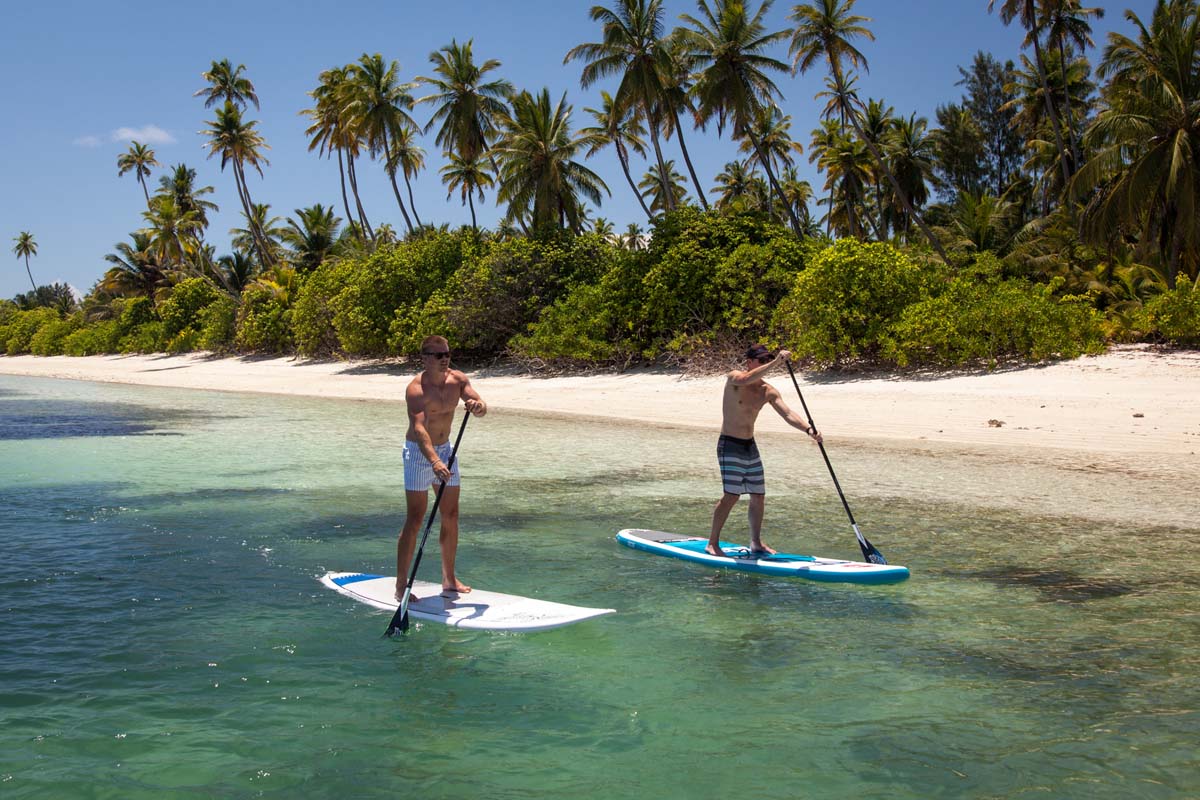 Alphonse Island with its alluring and abundant waters is a haven for water babies and nature-lovers alike. Be sure to book your ocean experience to explore and learn all about the shimmering blue waters of the Seychelles.