Freediving at Alphonse Island
Aug 20, 2019
We are excited to announce our new freediving experience at Alphonse Island! This makes us the only operator offering freediving in the Outer Islands of the Seychelles. If you enjoy snorkelling, aren't certified for scuba diving but are curious to see what goes on in our deeper waters, freediving is a fast and easy way to satisfy your curiosity.
Alphonse offers the perfect destination for freediving with its crystal clear waters, beautiful corals and an abundance of marine life. Diving around the atoll gives you the opportunity for an up-close experience with some of Alphonse's larger marine life.
Our professional freediving guide has picked three incredible freediving sites to explore around Alphonse Island.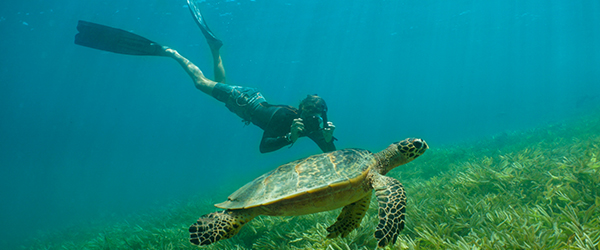 PINNACLES
Pinnacles is one of our favourite freediving sites and suitable for divers with different capabilities. This site's topography includes a wall descending from just a few metres beneath the surface and continues to slope off into the depths. This beautiful site's coral growth is populated with large gorgonian fans and black sun coral reaching out from the largest pinnacle.
The marine life is just as impressive as the coral, consisting of bluefin trevally, schools of humpback and blue lined snappers, green and hawksbill turtles and tawny nurse sharks dozing under ledges.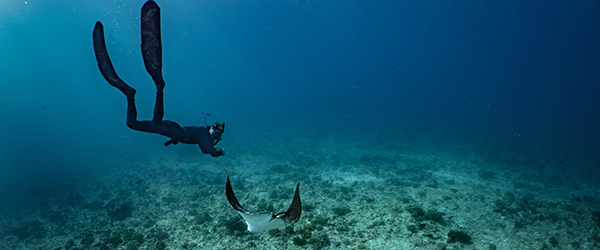 EASTSIDE WALL
The Eastside wall is a great freediving site for beginners. A wall begins close to the surface and descends to around 15 metres, where it turns into a sloping bottom.
Divers can swim along this wall exploring the reef and checking overhangs for nurse sharks, napoleon wrasse, indo-pacific permit, long nosed emperors, bluefin trevally and large schools of smaller fish.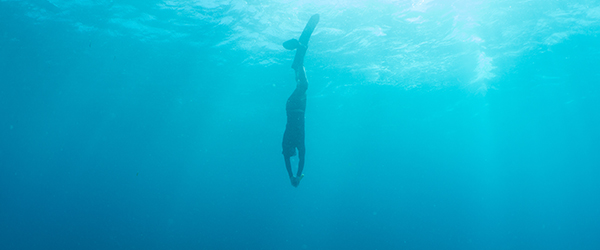 There is a whole new wonderful world waiting for you just beneath the waves. Join our expert freediving team and explore this strange, but colourful world of magnificent marine life.