Scuba Diving Internship At Alphonse: Tahlia Russel
May 02, 2018
Since getting my PADI Open Water certification in 2014, I knew Scuba diving was what I wanted to do forever. So for the next couple of years, I contemplated where I should do my PADI Divemaster, I spent days looking at different places and weighing up the options but thankfully I waited until I found Alphonse Island, Seychelles. At first, I really had no idea what to expect, I mean, I had heard amazing things about the Seychelles and how pristine it is but nothing could have prepared me for this little paradise in the Indian Ocean.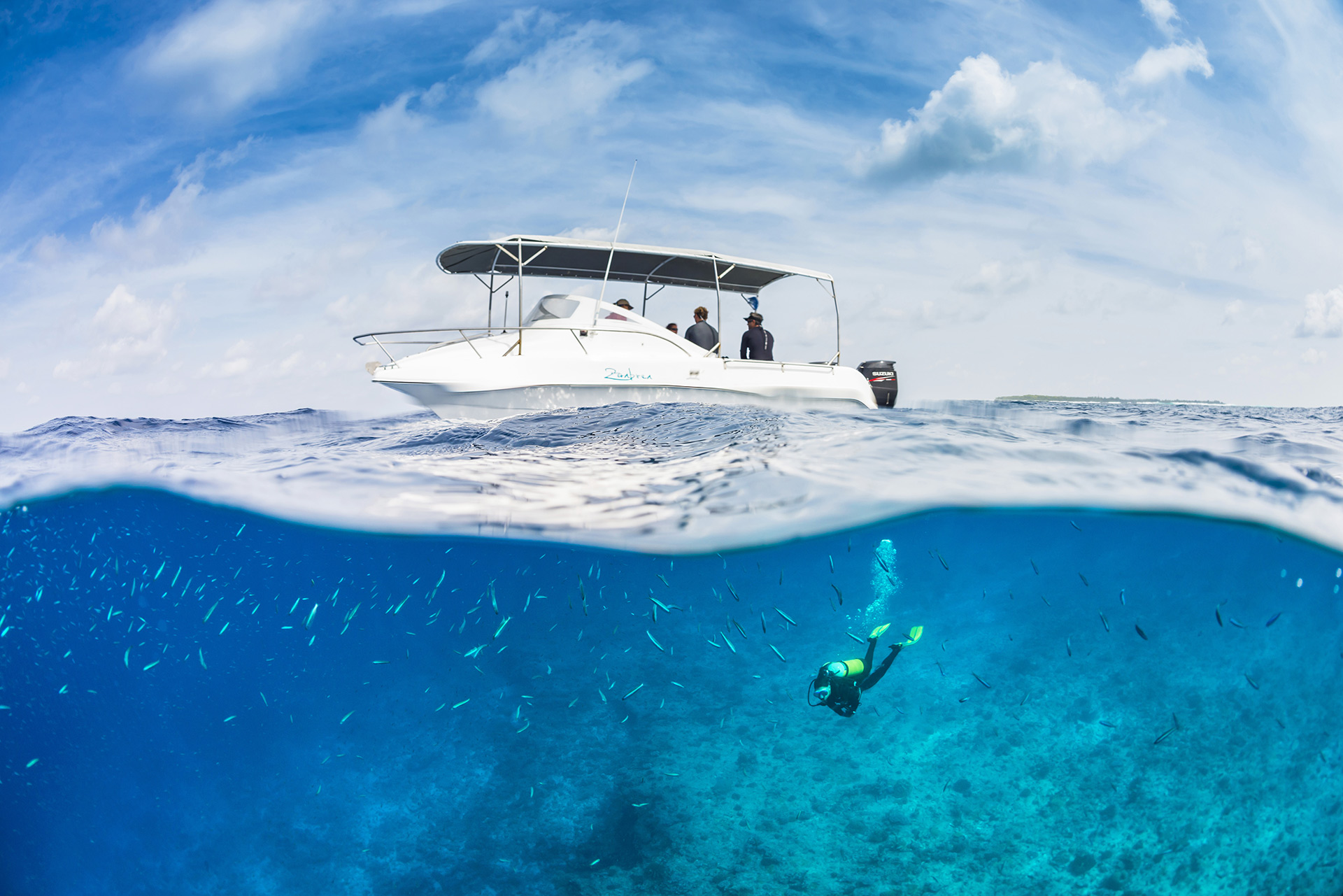 I arrived on Alphonse Island via a 12 person charter flight from Mahe, I was instantly made to feel like I was part of the team. Lucy (one of the PADI instructors) was waiting for me at the reception and happily showed me around the whole island in a buggy, explaining all the ins-and-outs of remote island life. Throughout the day I met the rest of the dive team, first, there was Byron who is also a PADI instructor, and then there was Sam a PADI divemaster, Gavin the dive boat skipper and of course, Mary Joy (MJ) the lady who makes sure everything stays in check!
Once I had settled in I began the divemaster training as well as learning how the day to day running of the activities center worked. One of my favorite parts about the divemaster internship on Alphonse is that no day is ever the same, even the morning and afternoon of the same day can be completely different – I could be guiding a St. Francois snorkel looking for manta rays in the morning then practicing skills with Byron in the afternoon. Needless to say, there was never a moment I was bored of things.
The diving around both Alphonse Atoll and St. Francois Atoll is by far the best diving I have ever done, the abundance and variety of marine life is genuinely astounding not to mention the vibrant coral reefs. Within the first month of diving, I saw my first Scalloped hammerhead shark, Dogtooth tuna, Yellow-margin triggerfish nesting and a Potato grouper – who I soon became to know as Spud. I can honestly say, every dive you are pretty much guaranteed sightings of different species of triggerfish, massive schools of Bluelined snapper, at least one Green sea turtle (sometimes up to 30!) or a sleeping Tawny nurse shark.
It wasn't just the scuba diving that was perfect – the way Byron and Lucy taught the course was even better. These guys didn't hesitate to make me repeat a skill 5 times over until it was up to standard but they also did everything in a fun way and got a lot of other staff from the hotel and fishing center involved as well.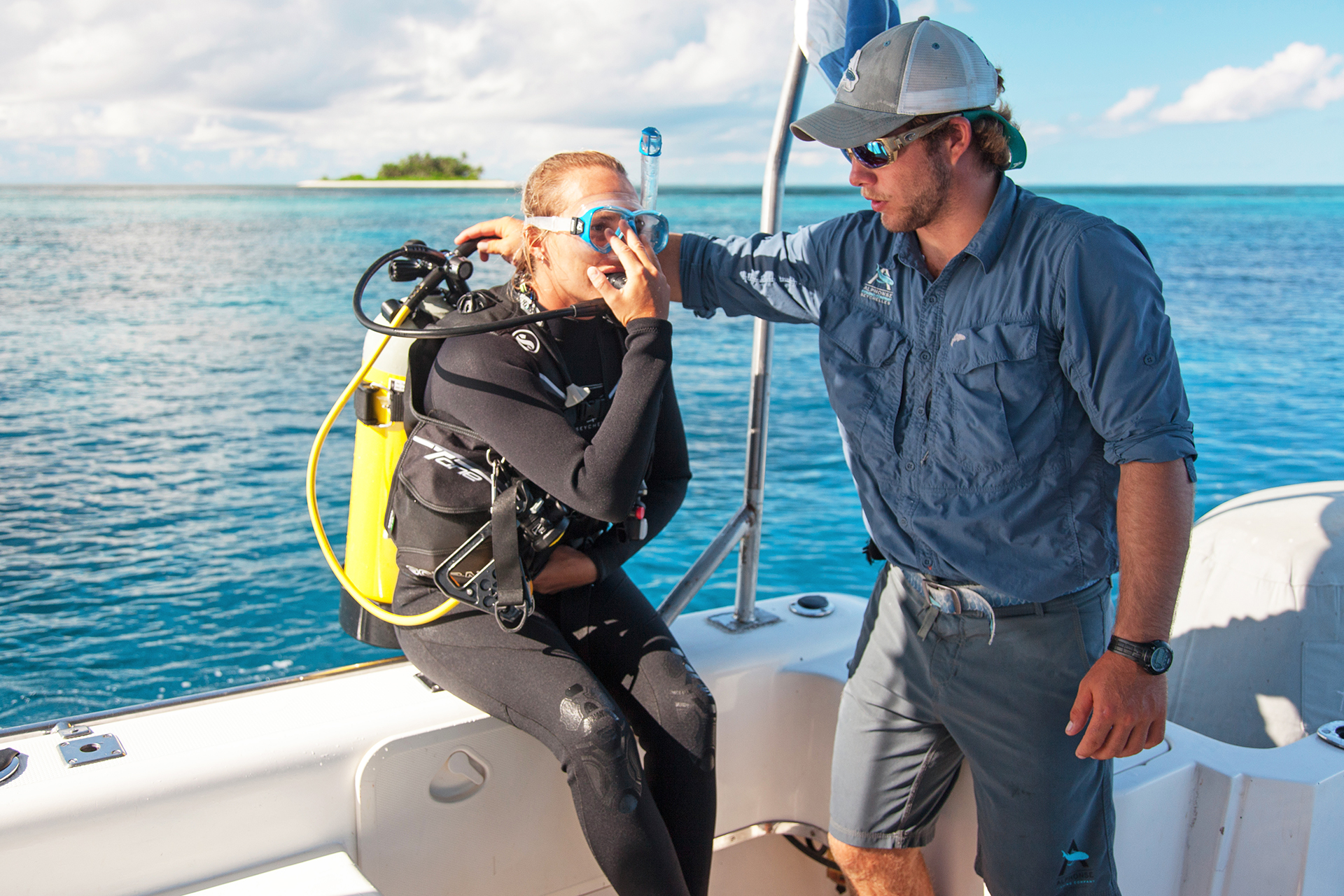 I also had the opportunity to get involved in conservation projects run by Pep, Ari, and Chris who make up the Island Conservation Society (ICS). My favorite project they are currently working on is the re-introduction of giant tortoises to Alphonse Island! Being able to tag along with them whenever I could, was one of the most rewarding parts of this whole experience, not only have I learned so much from them but I have also made three lifelong friends.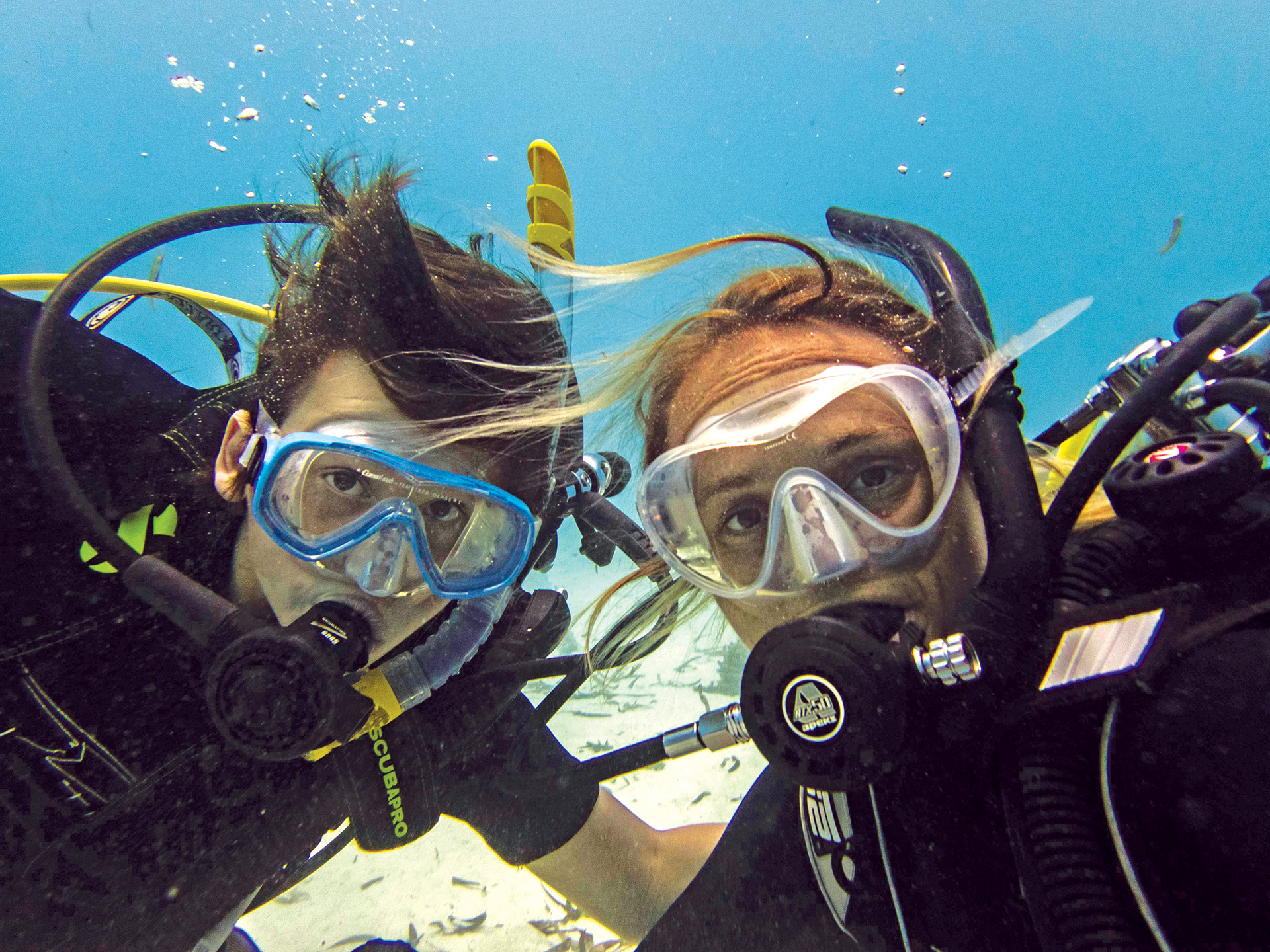 Life on Alphonse is just as good as the diving – everyone is like one big family.  There is always someone willing to help with anything you need, whether it's Jordyn from management helping you organize life off the island or Danoushka the tailor mending a piece of clothing.
All in all, I couldn't have found a better place to do my divemaster.  I just want to say a special thanks to everyone who contributed to the amazing experience I have had on Alphonse especially the dive team who have gone above and beyond to make this the most memorable experience possible.
Tahlia Russell