Easter Diving Report
May 22, 2018
There was no holiday break for the Alphonse Island dive team over Easter – 2 weeks of daily back to back diving left no room for an Easter egg hunt but luckily enough we were able to log some of our best dives of the season.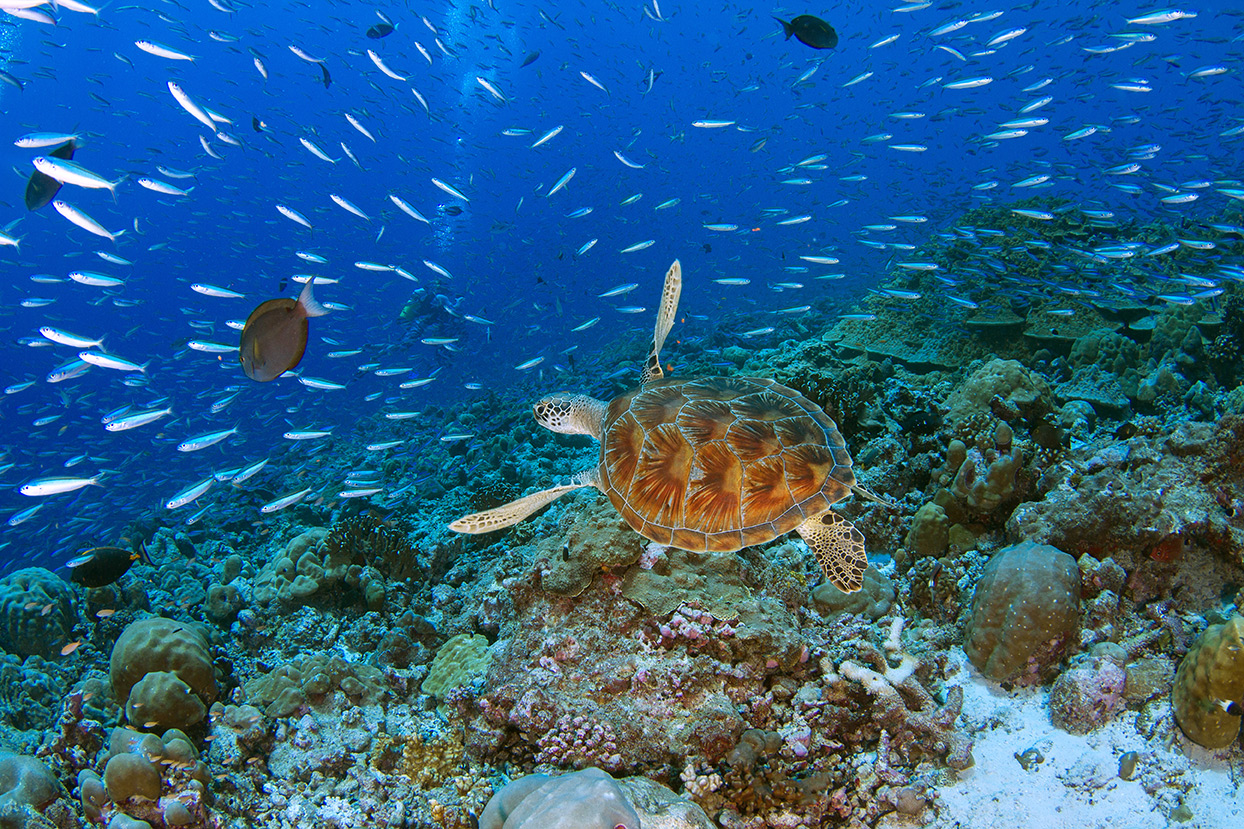 We got off to a great start with the hilarious family of 4 from the UK – Mike, Kate, Hannah and Georgina having done over 55 combined dives for the week. Some of the standouts were the juvenile ribbon eels spotted at Abyss, playing with the UV torches on their night dive at Samorra and if 40m visibility wasn't enough for their final dive at West Side Wall then we're sure the Peacock Mantis Shrimp did the trick. We look forward to seeing you again next season – Gavin is already learning new languages to count you down in!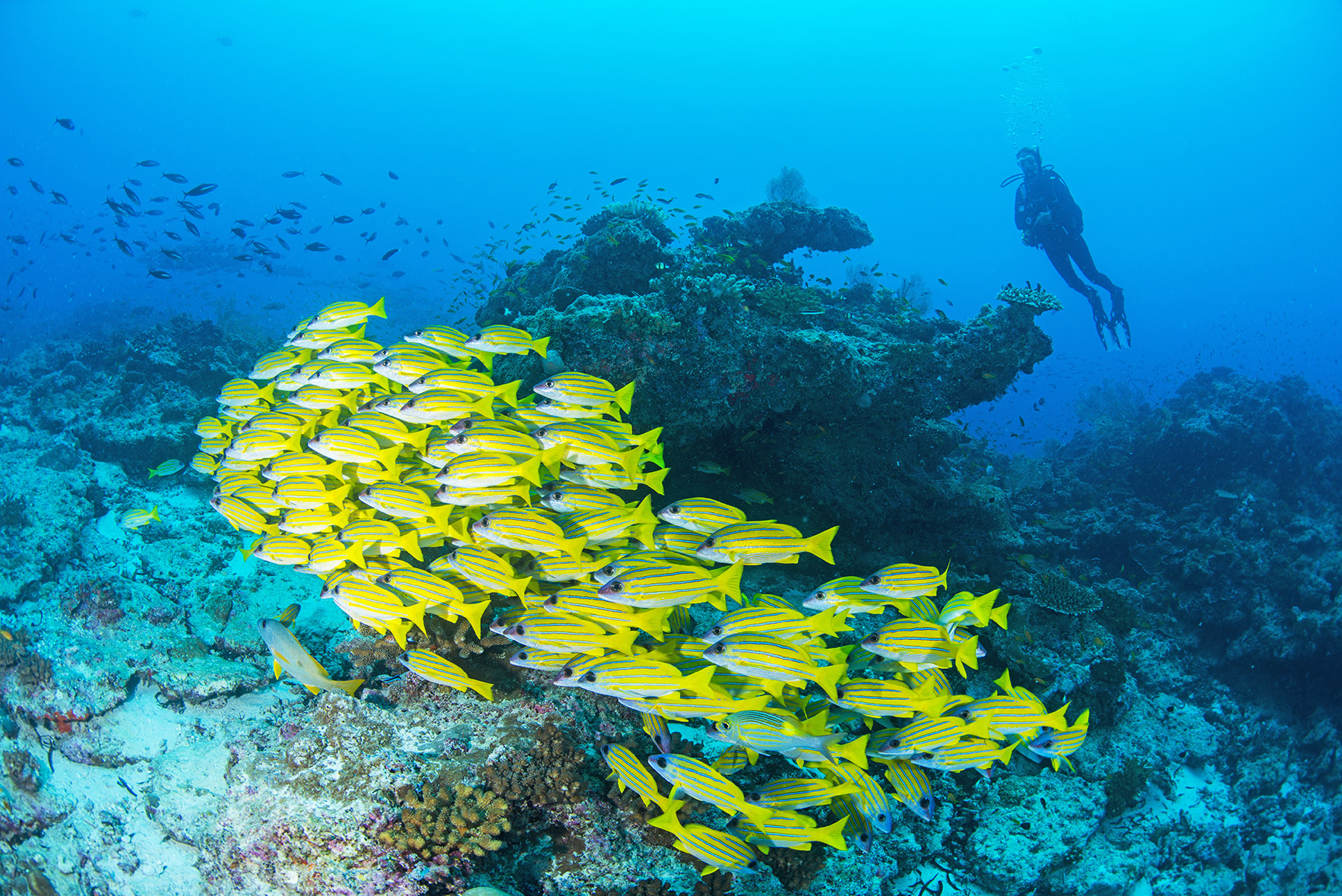 It wasn't all fun and games though, we saw returning guests Sanchia, Sophia and Chiara from the UK come to the dive center with one goal in mind – Get PADI Open Water certified! So they studied hard for the PADI theory, they completed their diving skills and at the end of the week, they got to ring the bell at the bar for bell ringers because they were now certified PADI Open Water Divers. Well done girls!
Another family from the UK, this time we had Lisa with her daughter Abbi and son Olly all completing the PADI Discover Scuba Diver program. They definitely caught the diving bug as they continued to dive with us throughout the week!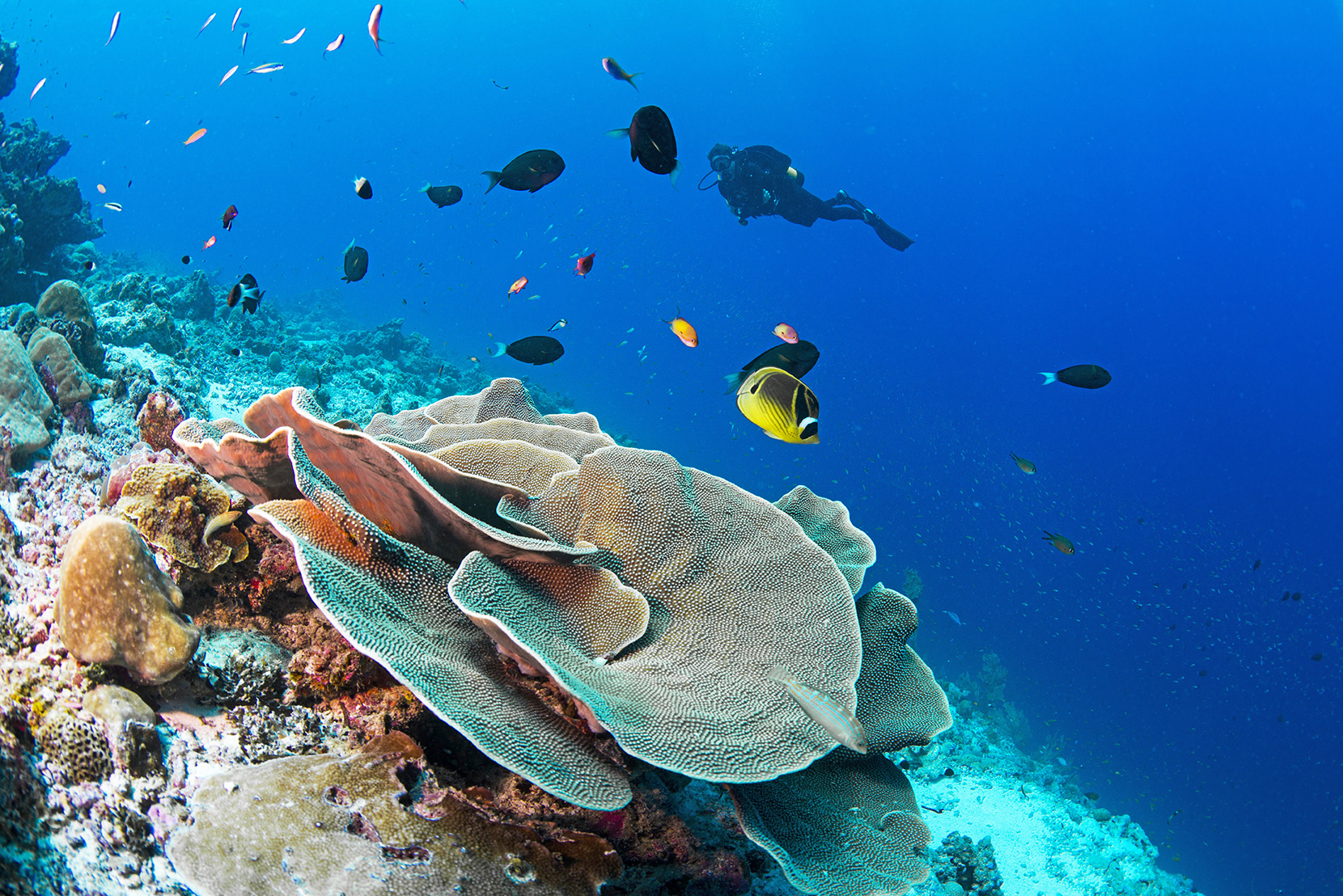 PADI Open Water certified divers James and Kate signed up for a PADI Scuba Review with our instructor Lucy, after this we found them joining our dive boat every day! Both of them enjoyed the Wolfpack and Napoleon Wrasse sighted at Wonderland, a dive site on the West of Alphonse. They loved the diving so much they convinced the rest of their family to join in on the adventure, their mother Nikki and two brothers George and Harry completed a PADI Scuba Review.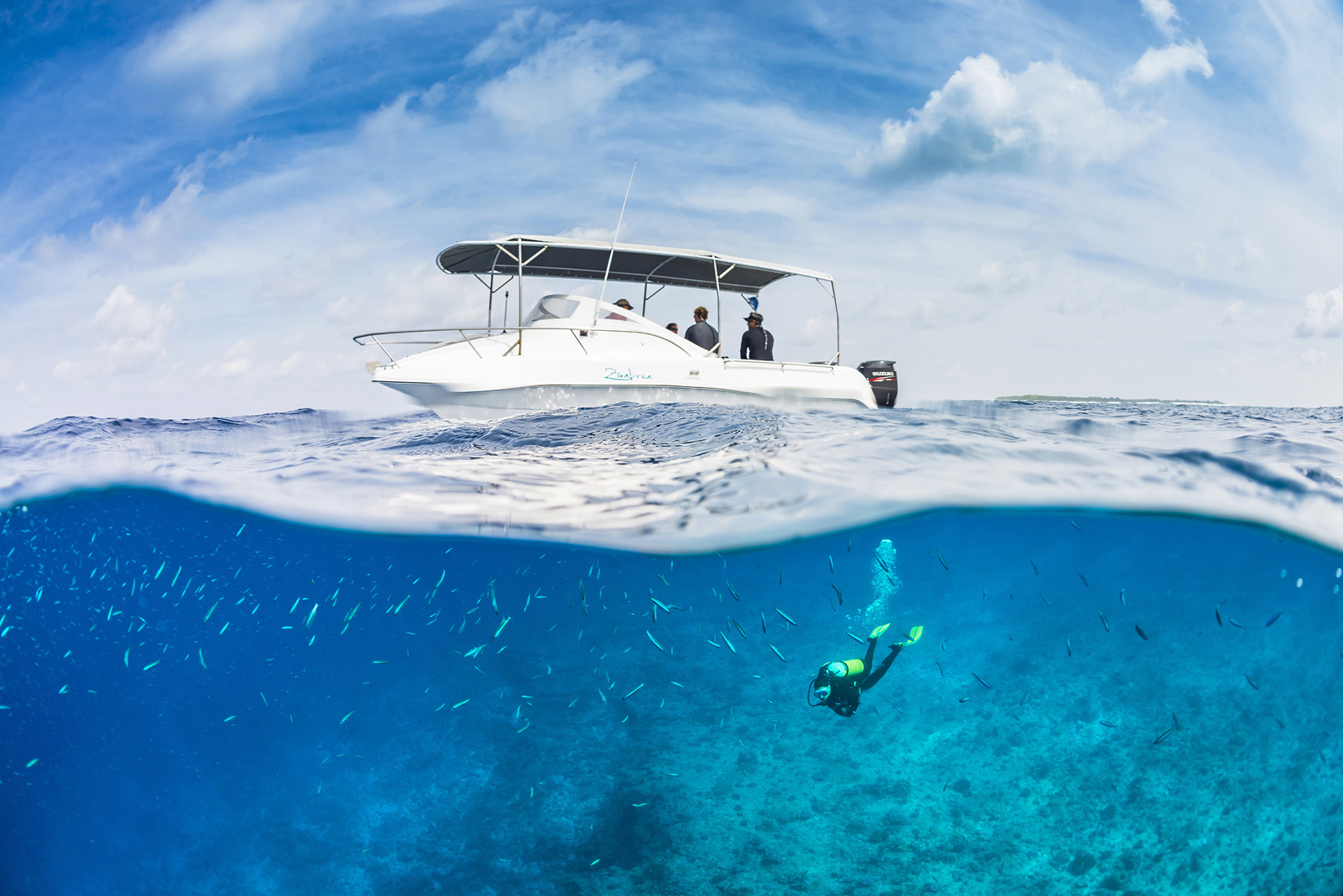 Finally, water babies Lily, Mia, and Adam - our youngest divers of the week couldn't wait to complete their PADI Discover Scuba Diving program. After their skills session, every available spot on our dive boat was soon taken up by these keen divers! We still aren't sure if they got hooked on the feeling of swimming and breathing underwater or if they were completely in awe of the massive schools of Bluefin Trevally and Sharks?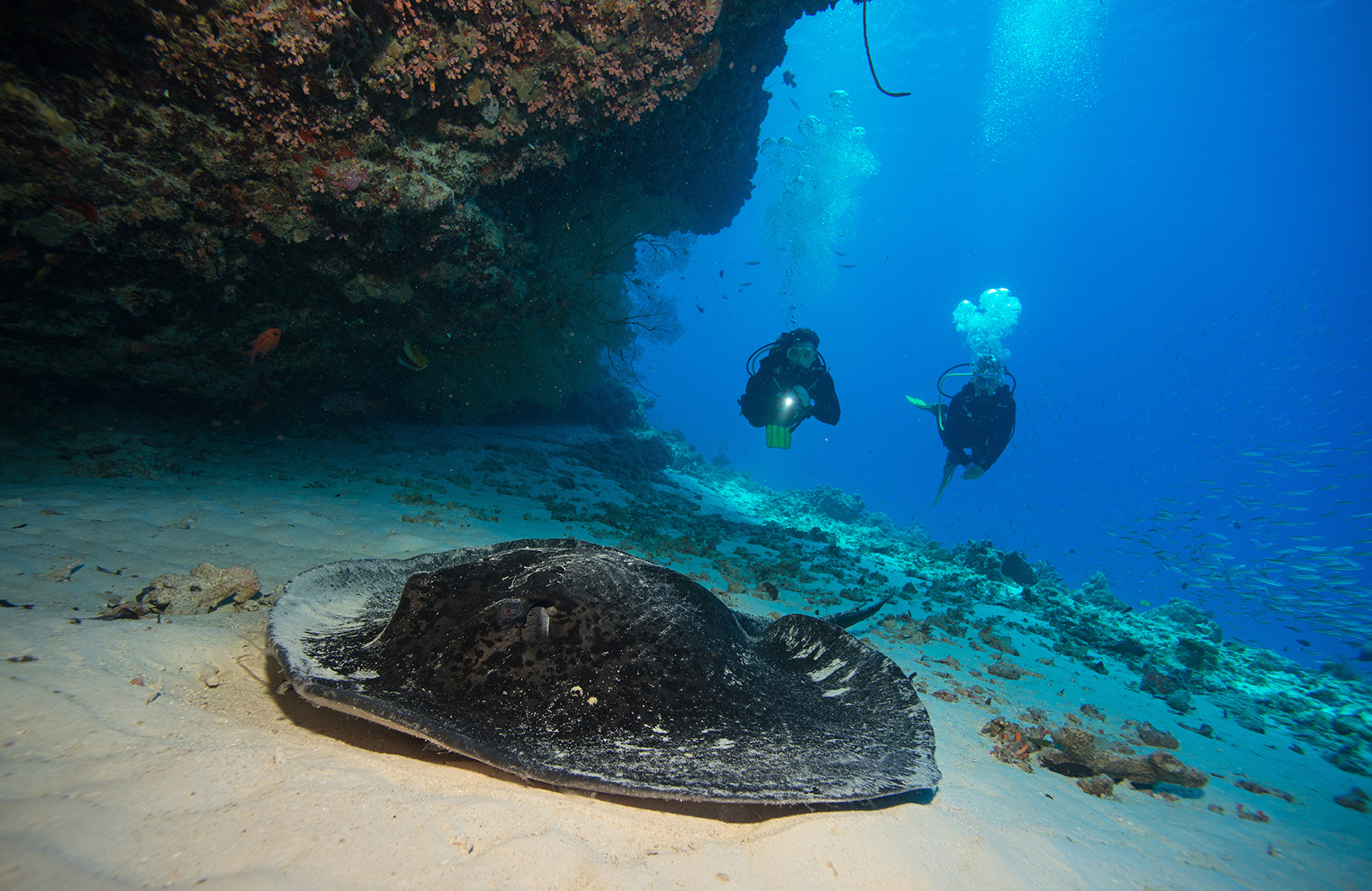 Until next time
Best Fishes,
Alphonse Island Dive Team.