Alphonse Island Dive Centre Report: Week 20-24
Mar 26, 2018
What a month it has been on Alphonse. We have been enjoying so many classic Seychelles days on the water with blue skies and flat ocean with clear waters and stunning scenery.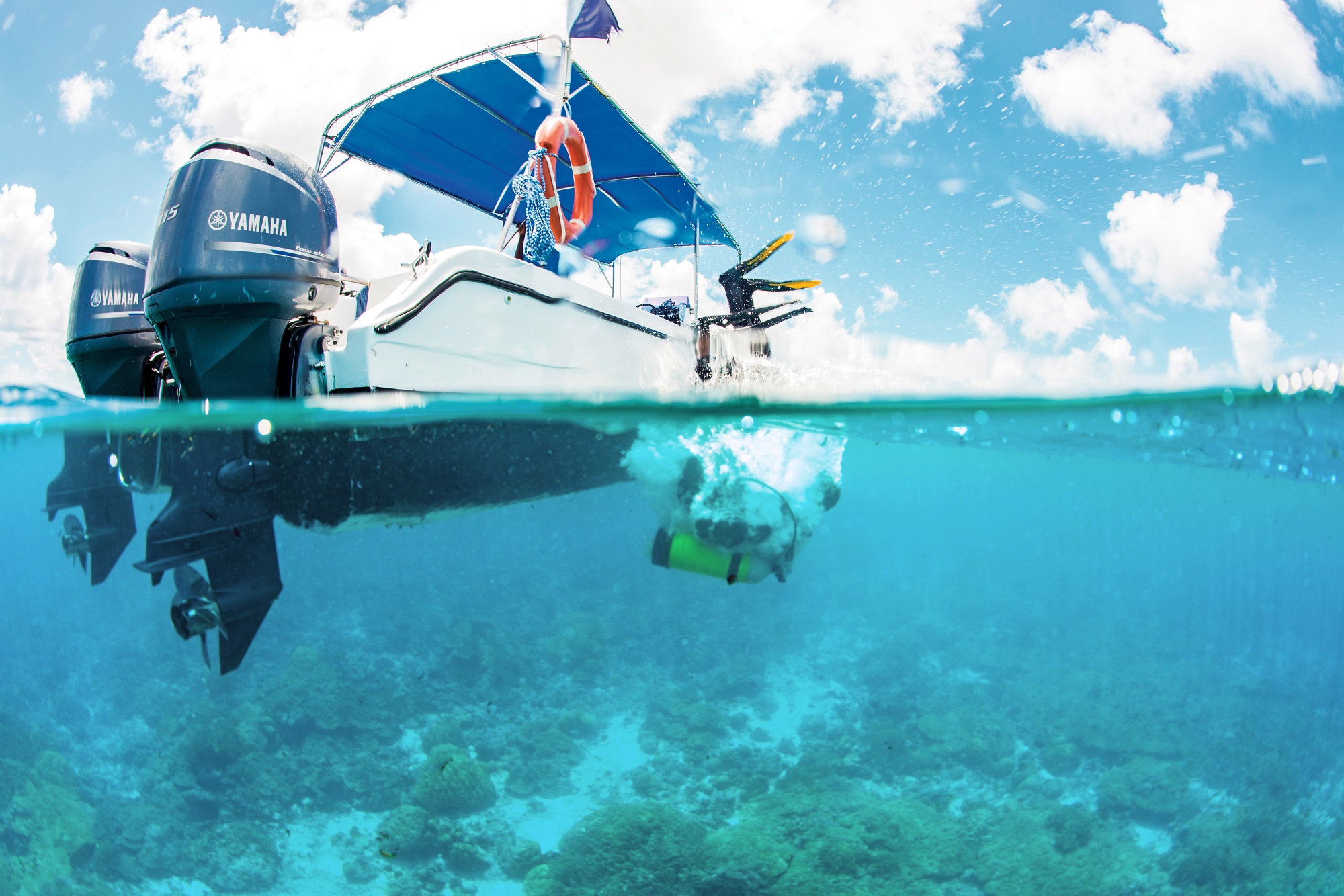 In early February there was exceptional diving at Mantam where we were regularly seeing up to ten sharks each dive. The Reef manta ray were also being seen around this spot on dives and snorkels at the surface. Even Steven, a juvenile male manta ray was seen over several days in the same area. Other seasonal patterns that occurred over the last month were the beginning signs of The Wolfpack (see videos) with baitfish filling the water column and the hunting jacks patrolling the reefs.
We have been teaching a range of courses form the very bottom of the diving educational ladder to the very top. The Foch's enjoyed their PADI Discover Scuba Diving session while Sarah soared to new heights and achieved PADI Master Scuba Diver. Carole, Alexandre, Paul and Alexis became advanced scuba divers and PADI Enriched Air Divers. This is not the only specialty that has been taught with PADI Deep Diver, PADI Digital Underwater Imaging and PADI Fish Identification courses being accomplished by Sarah and Heather.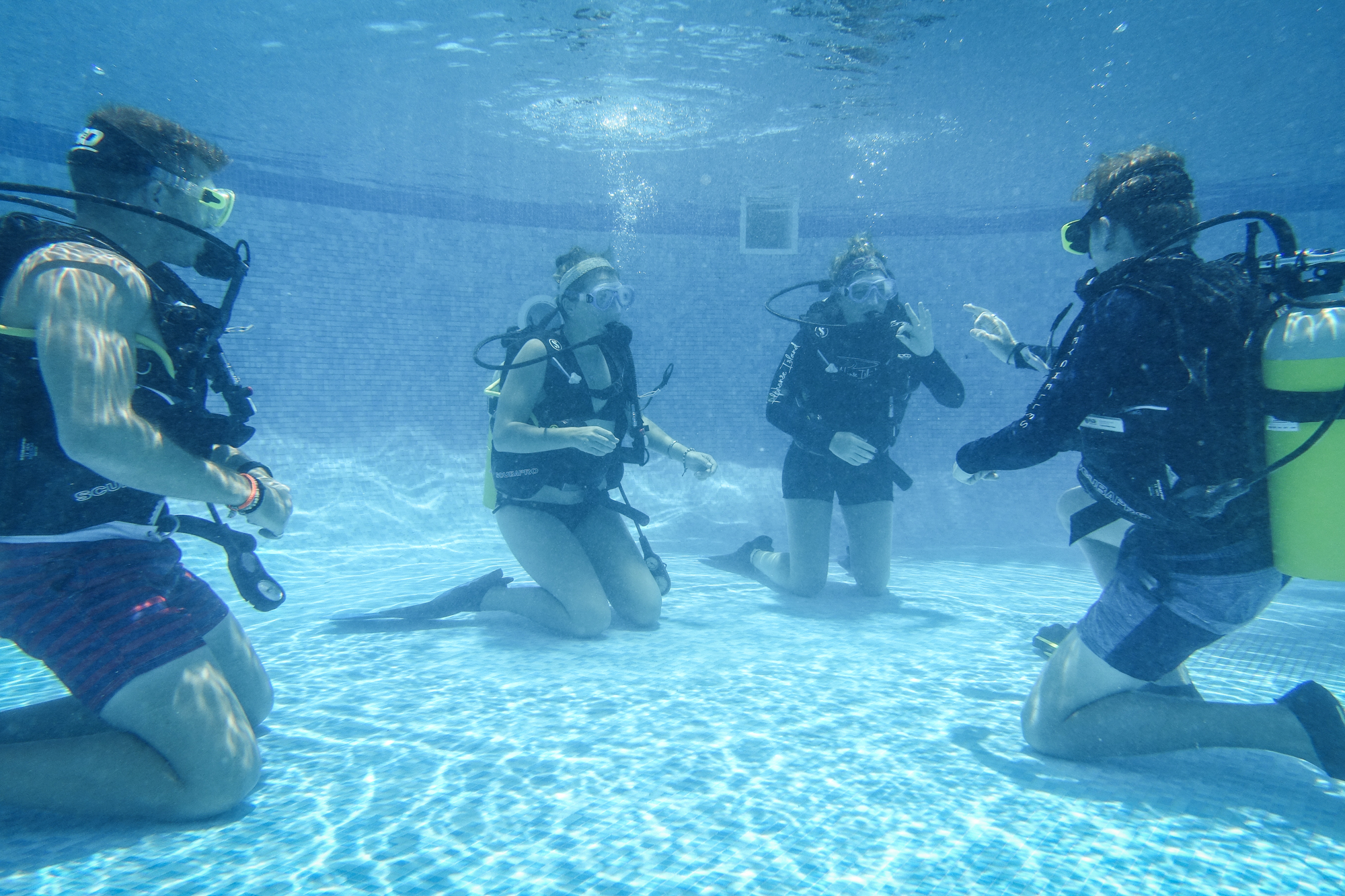 We welcomed Fiona Ayerst and Ryan Johnson to the delight of diving around Alphonse as they collected photo and video of the reefs. Keep tuned to see their amazing footage.