Alphonse Island Dive Centre Report: Week 11 & 12
Jan 08, 2018
Conditions have been very variable over the past two weeks on Alphonse Island with one day being full of sunshine with glassy flat surface waters and the next being blustery and a little overcast. Luckily none of that really affects diving here and there is no better place to be than underwater. With all of our dive sites within 25 minutes of the dive centre we can circumnavigate the island and find the best spot every day.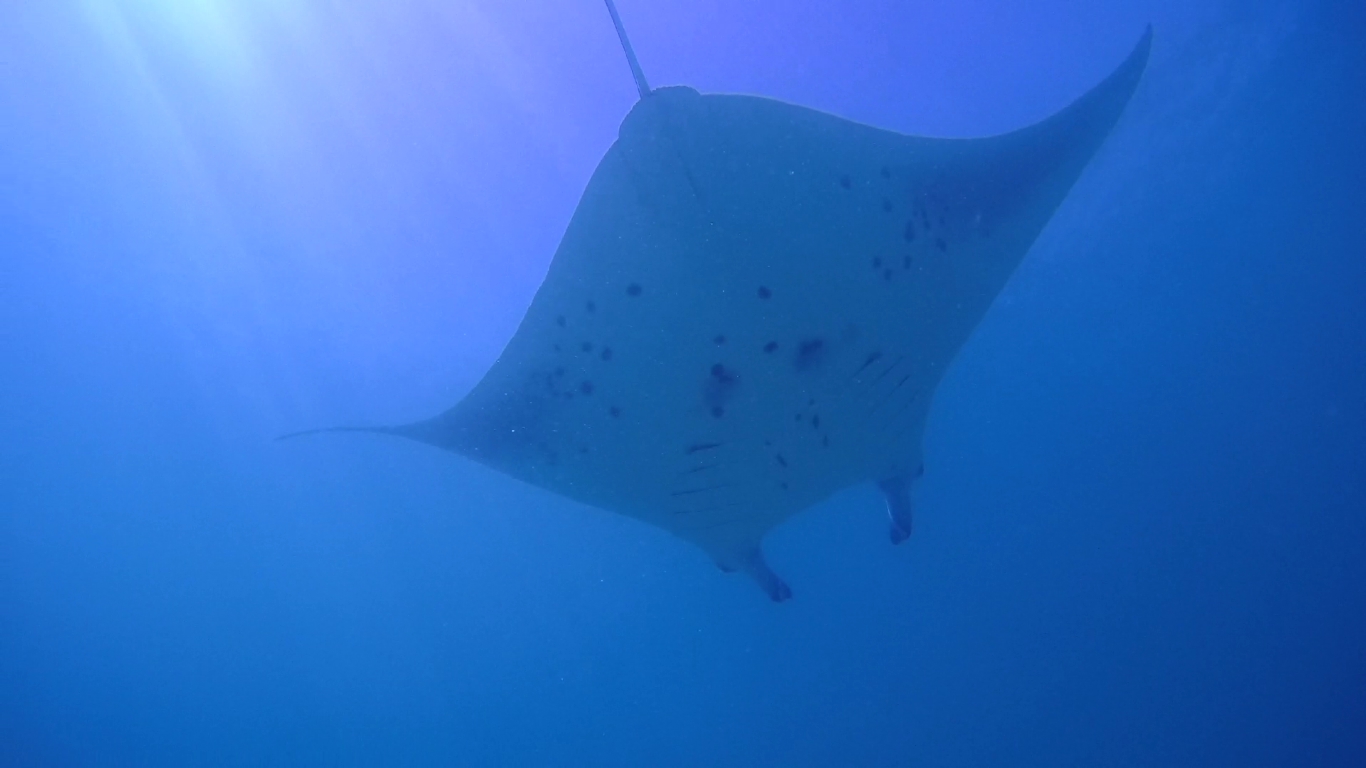 The flavour of the past weeks has been very much about large majestic creatures which have been appearing at the surface between dives. For our snorkeling guests this means that they, too, have joined in with the treat. The pod of melon-headed whales has lingered around for a fortnight giving ample opportunity for viewings from the boat and for some lucky individuals like Beatrice Goga even getting into the water with them. Beatrice has been out best freediver lately and also was able to spend some time with our resident spinner dolphins. Reef manta ray have been among other popular sightings with their season bringing throngs of these to our waters both Beatrice and the whole Morton and Desliets families were able to get into the water with these beautiful animals. The mantas showed up in a timely manner for we have been co-hosting a week of research with our conservation partners Island Conservation Society on the Reef manta ray with PhD researcher Lauren Peel. Stay alert for more reports and updates about this fascinating week.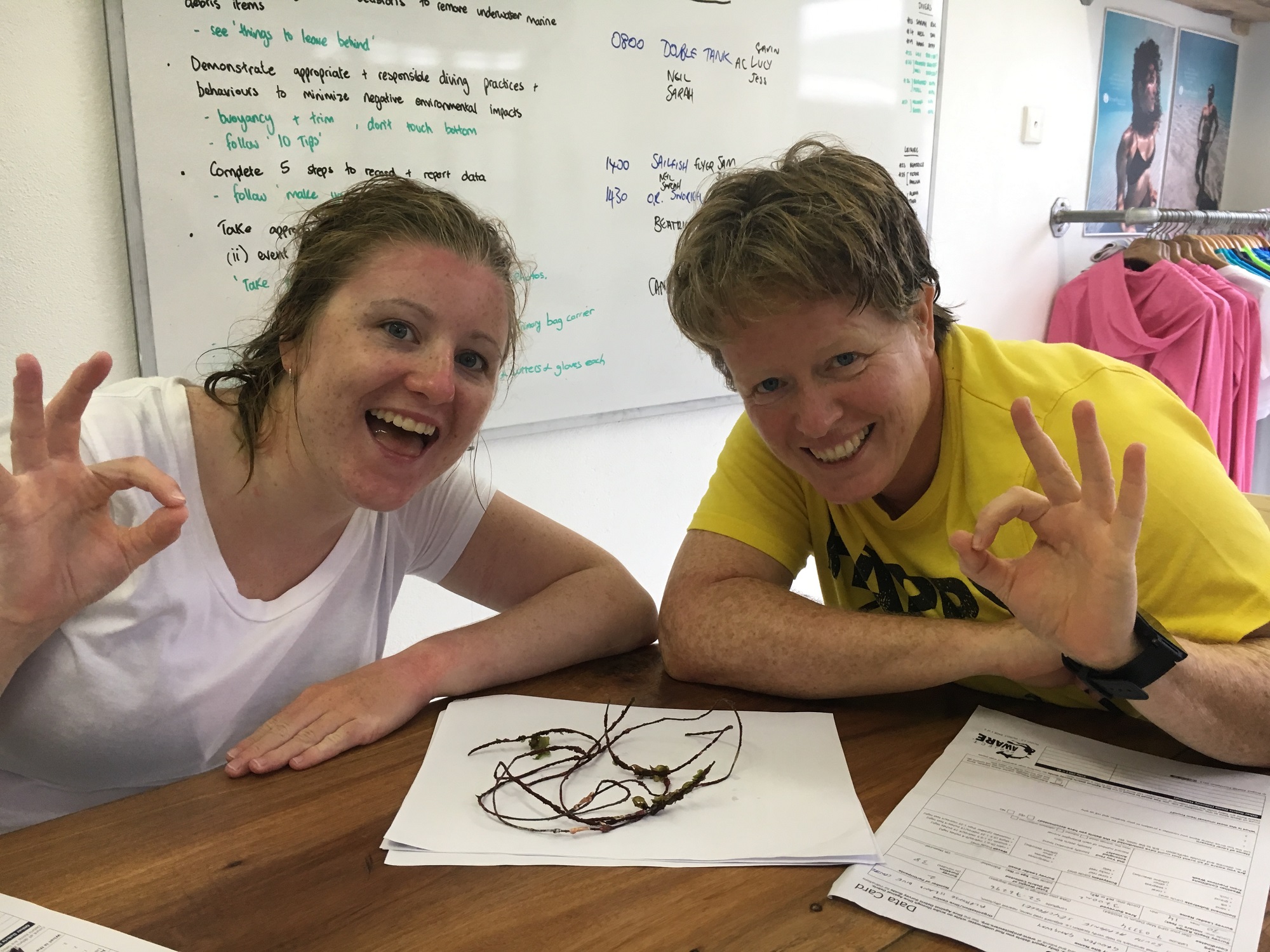 We have had a number of PADI courses running at the dive centre lately with anything from refresher sessions or beginner courses to specialties and beyond. Dave Desliets and Richard Morton took their refresher and enjoyed a fantastic dive at Samoura and saw a large free-swimming Marbled ray. Kazungu Karisa has been working hard towards completion of his PADI Open Water course with an amazing first dive at Wonderland where he delighted in swarms of Scalefin anthias and his favourite new fish the Snubnose pompano. Sarah Wight was our biggest achiever as she earned her Master SCUBA Diver certification. This is the highest non-professional level for divers, accredited to those with the PADI Rescue Diver, 5 specialties and over 50 logged dives. Sarah completed three of her specialties with us during her stay including: PADI Digital Underwater Photography, AWARE Dive Against Debris and AWARE Coral Reef Conservation. Her photography improved, she learnt more about coral and devoted a dive to as well cleaning up marine debris.  In her 50 minute dive she only found 7g which is a testament to the cleanliness of our reefs in this remote location.