Manta Rays of the Seychelles
Jan 31, 2018
Last month we had the pleasure of working in the field with PhD Candidate Lauren Peel of the University of Western Australia. She heads up the Seychelles Manta Ray Project and through a collaboration organised by our on-site NGO, Island Conservation Society (ICS), we took to the waters of Alphonse Island to study our local manta ray population.
Lauren's research aims to investigate the population dynamics, genetic connectivity, and movement patterns of the manta rays of Seychelles so that we can better understand how to protect them. By taking photos of the unique pigmentation patterns on the underside of each manta, she hopes to identify as many individuals as possible throughout the country and to monitor the size and health of the population. Tissue samples of manta rays are then used to assess the genetic connectivity of this manta population. Lastly, the movement patterns of these charismatic animals are monitored using a combination of photographic re-captures and satellite tags.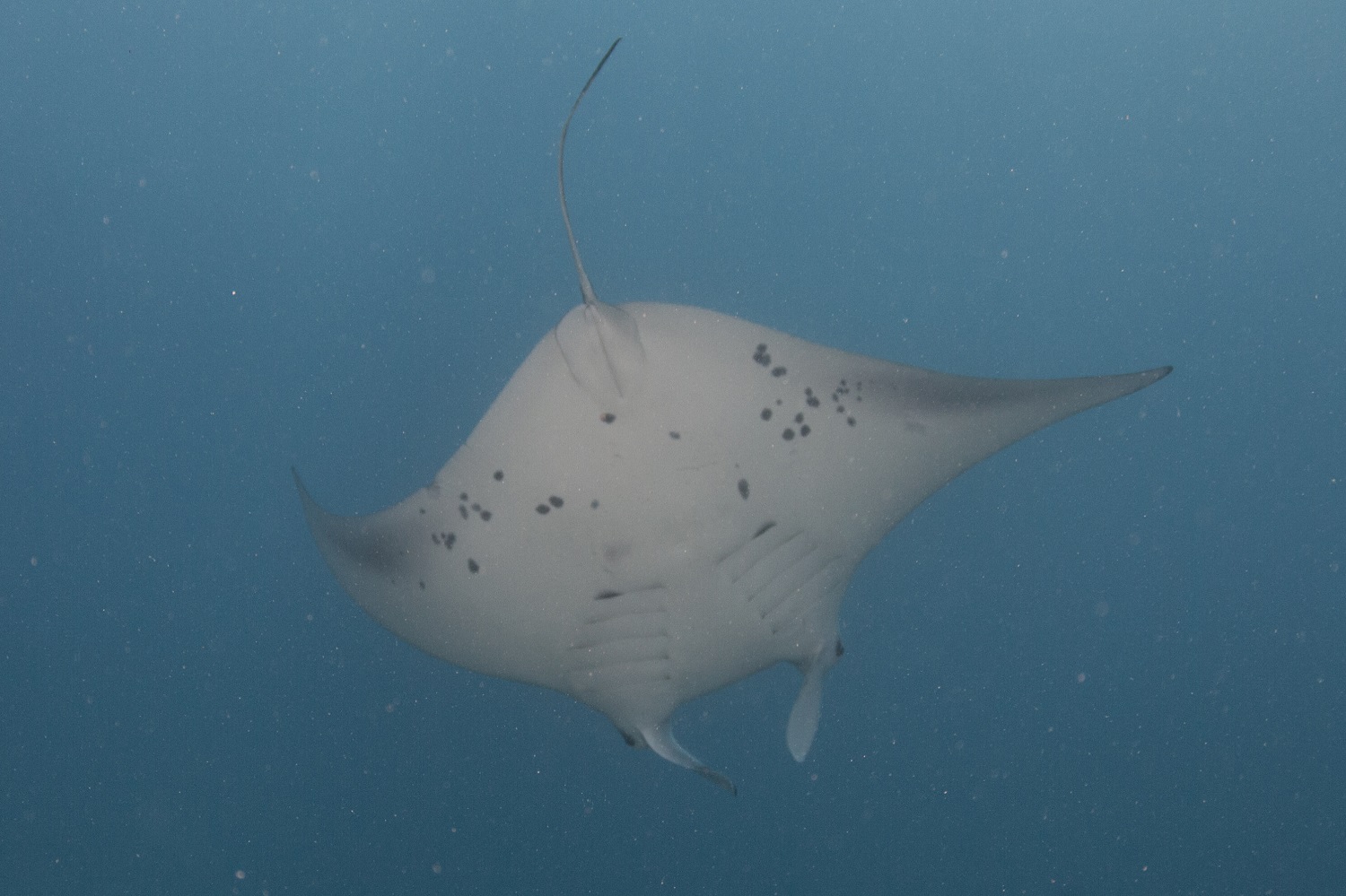 During our week-long expedition, we spent six full days at sea aboard our dive boat Zanbren to achieve some of these goals. Things got off to an excellent start, and within the first two hours we had photographed three individual manta rays. We even re-sighted a manta ray named Skid and were able to deploy the first Alphonse satellite tag on him! We could not believe our luck that so early into the trip we had such a big success with a perfectly placed tag on Skid's back.
As the days went by, some were fruitful and others frustrating when cloud and rain enveloped the skies. Sometimes the mantas were just not in the right place and we had bizarre moments in terrible visibility, having to duck dive at the instruction of those on board because we could not see them approach. Turning quickly underwater with camera-ready to face upwards we hoped that a manta ray would glide above us. On one day, we even saw a group of mantas surfing in the breakers around St Francois Atoll where the boat could not access, and the snorkelers had to brave the long swim in to get their ID shots. Above all, our experiences in La Passe were the most astonishing. This is the location where all of the water pushes out of St. Francois lagoon with great force on a springs tide. Upon entering the water, our only hope was to ride the torrents upside down and rolling around and wish to be pushed underneath a manta. There was no chance of swimming against these strong currents.
Overall we had a mightily successful week, adding 18 new manta rays to our database which the team have just recently finished naming. This work almost the doubled the amount of manta we had previously photographed over the past three years, and goes to show how a well-planned and focused bit of fieldwork with passionate individuals can yield great amounts of data. We also have recorded several re-sightings of previously photographed manta rays, one of which was the first ever Alphonse manta ray that has been recorded on a different Seychelles Island over 200 km away! This final piece of information is crucial in the protection of these majestic creatures, since it illustrates that large areas are required to conserve the populations of these ocean crossing beauties.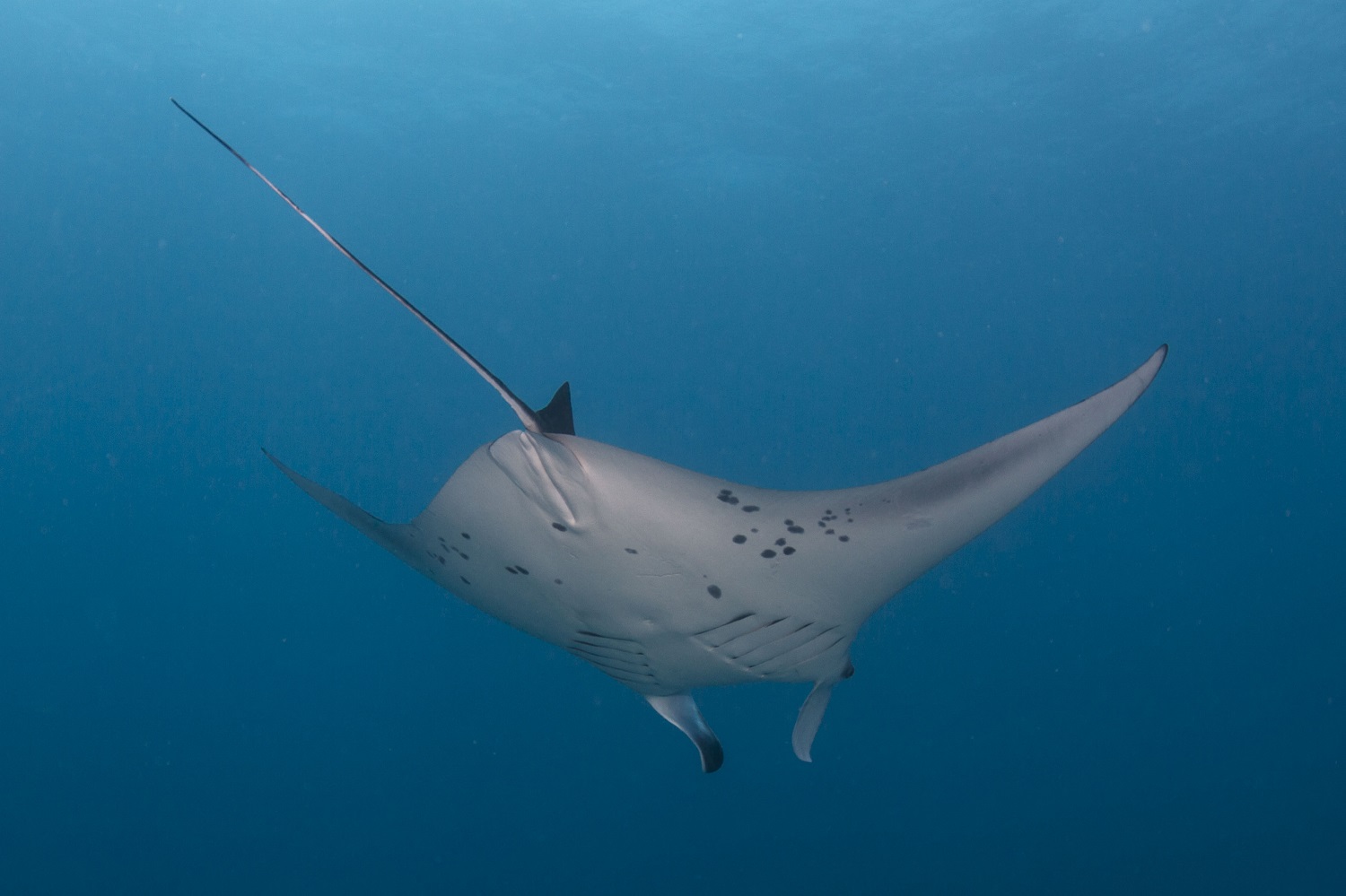 It has been six weeks since Lauren visited and she will be busy over the next year finalising her thesis. As for Skid, we have yet to receive any satellite transmissions from his tag which means that it is still in place and busy recording information about where he spends his time. We can't wait to see what mysteries it reveals.
We are very excited to have had the opportunity to do this work with The Manta Trust and Island Conservation Society and wish Lauren good luck in her write up. Keep posted for news on more manta sightings and when you are next on Alphonse, make sure you take a manta snorkelling trip with camera in hands. You may get the chance to identify another new individual and then chose a name for it!