Alphonse Island Diving Report Week 9 & 10
Dec 20, 2017
Conditions for the past two weeks have stayed consistently good with clear waters and easy scuba diving. The thermoclines have remained put, making some of our shortie-wearing divers opt for a long suit. Temperatures have been ranging from 28oc down to 22oc during a single dive. As expected, this has meant the sharks and nudibranchs have been regularly sighted. Among our divers we welcomed back our shark magnet from last season Helmut Seitz and, Robert Gold and Sabrina and Mike Morgan. They love scuba diving with sharks at Alphonse Island!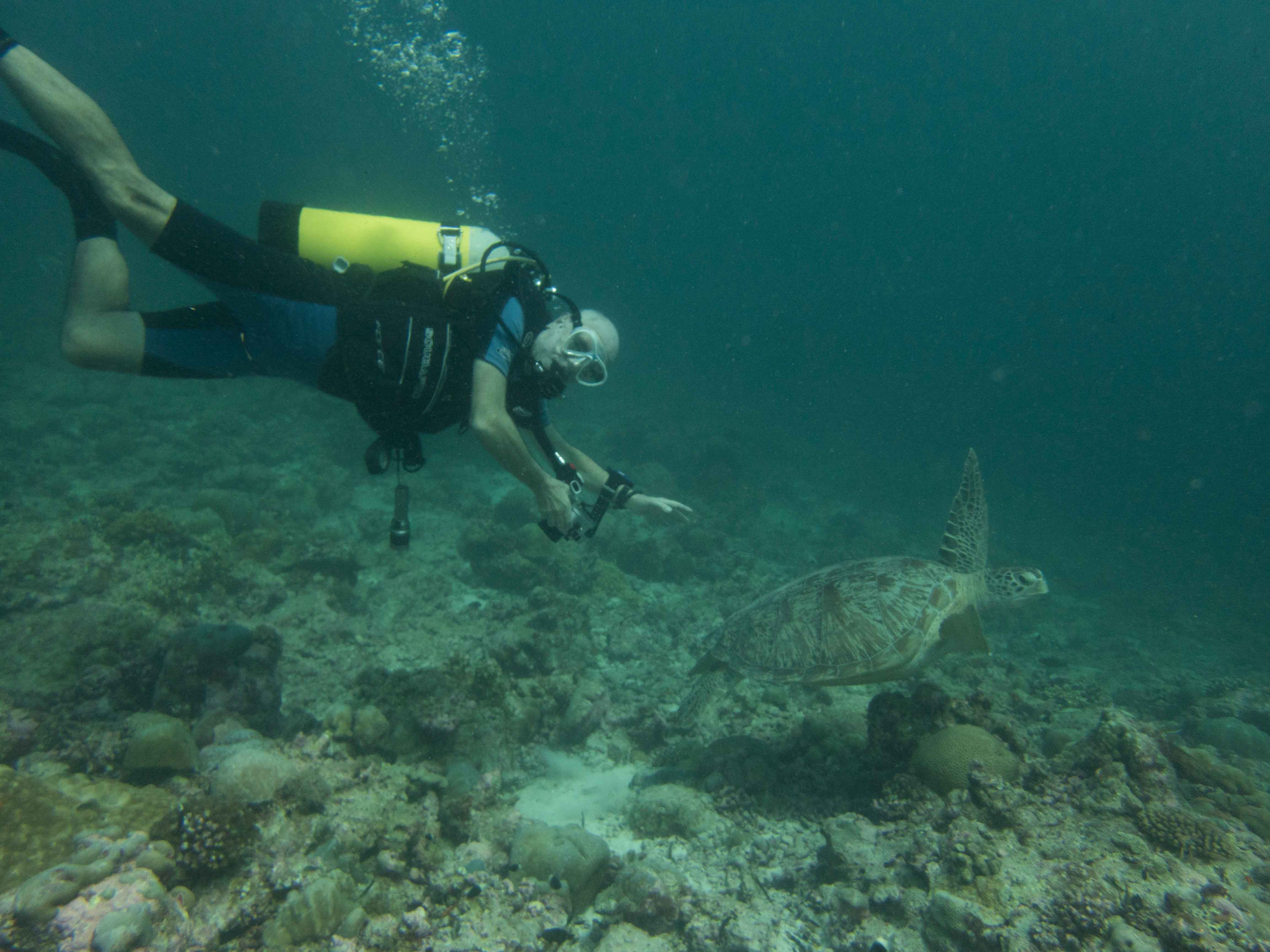 Probably the biggest highlight of the fortnight was when Helmut and Bob jumped into water which quickly turned misty with the thermocline. Helmut described this as a spooky dive in which you never knew what was about to happen. We marvelled at the fish behaviour, coming unusually close to large Napoleon Wrasse. Then there were the sharks. For the majority of the dive we were accompanied by a Grey reef shark which was replaced by a White-tip reef shark by the end of the dive. The spectacular moment was when over 26 two-metre-long Hammerhead sharks cruised overhead proving just how full of surprises the oceans are. Helmut attracted quite a lot great moments throughout the week including a very close encounter with a Giant grouper that followed the divers to the safety stop at Maggi Cliff.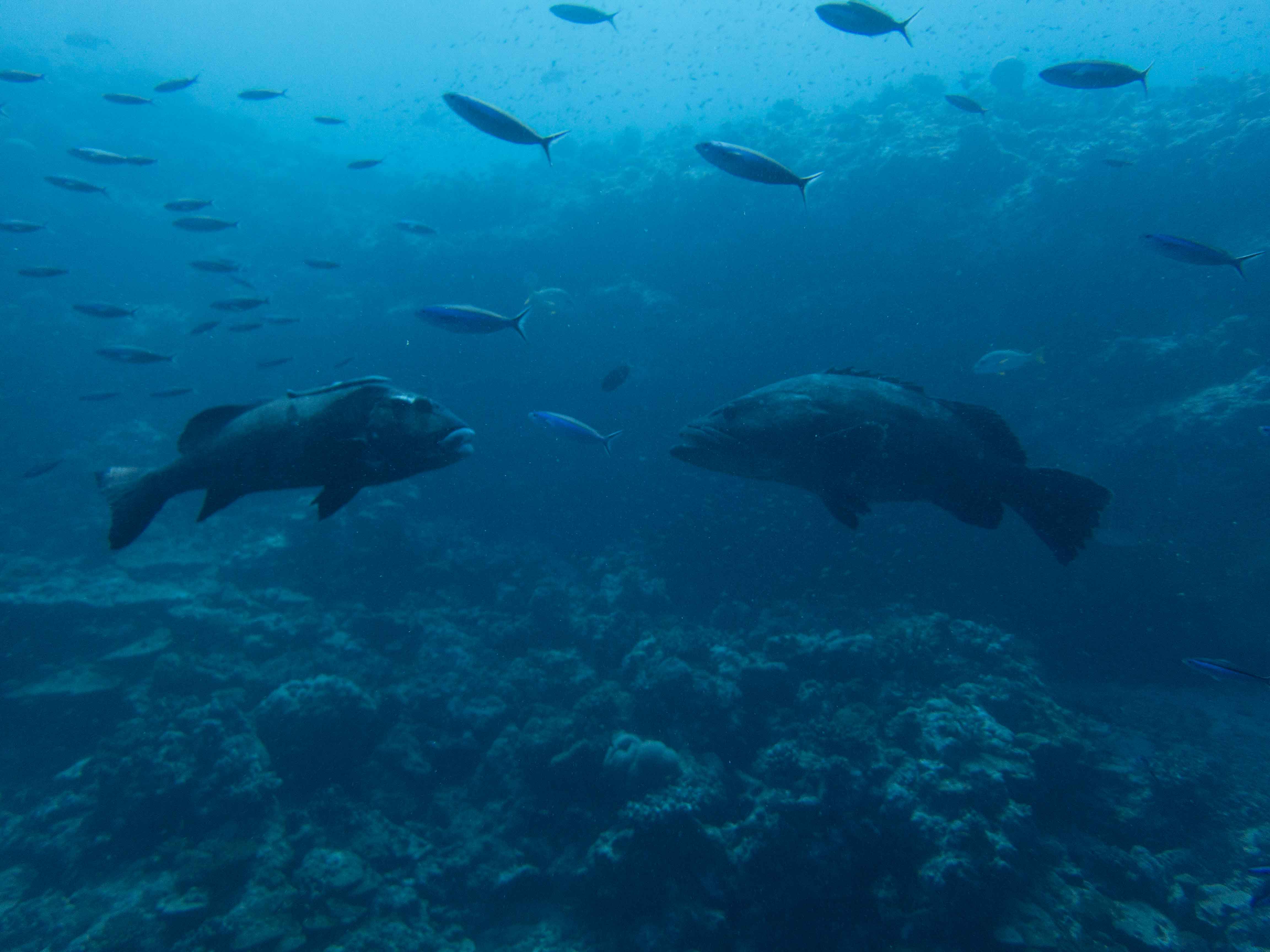 Other sightings have been on the small scale with Mike focusing more on macro subjects. Across a range of great dive sites for macro such as Pinnacles and Napoleon we found numerous Zanzibar whip coral shrimp, Spotted porcellain crabs, Leaf scorpionfish, Marbled shrimp and a variety of nudibranchs include Sky Blue, Ocellate, Rose and Swollen phyllidia. A night dive at Wonderland revealed hundreds of Fimbriated moray eel not commonly seen by day and a first-ever sighting of the Spotted snake eel.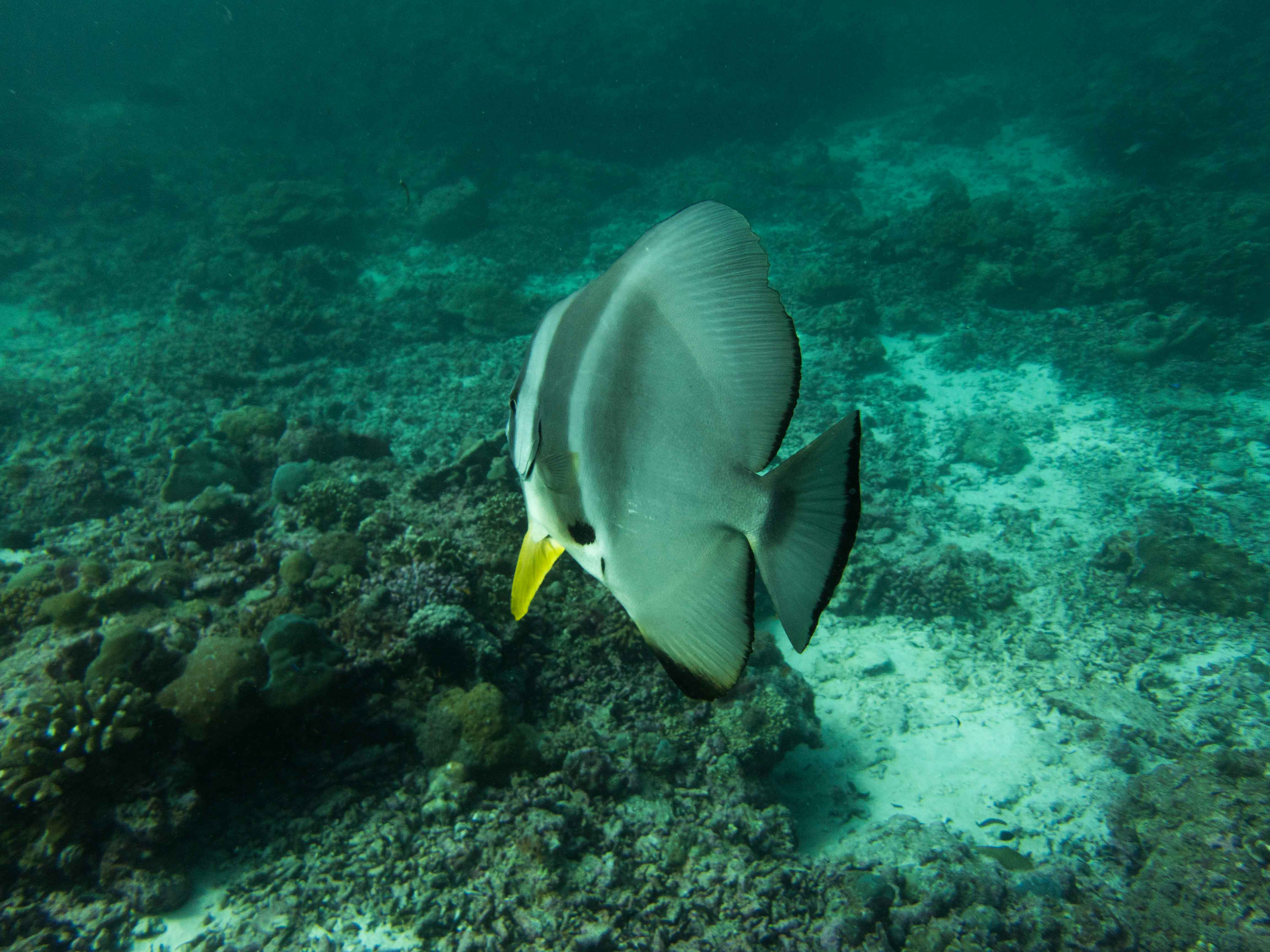 The dive team have also been doing a lot of background work including mapping the dive site Arina and have discovered a new overhang feature at depth at South Cave. Finally, in other news we have spotted a group of over 300 Melon-headed whales at the surface and are hoping to swim with them if they stay around long enough.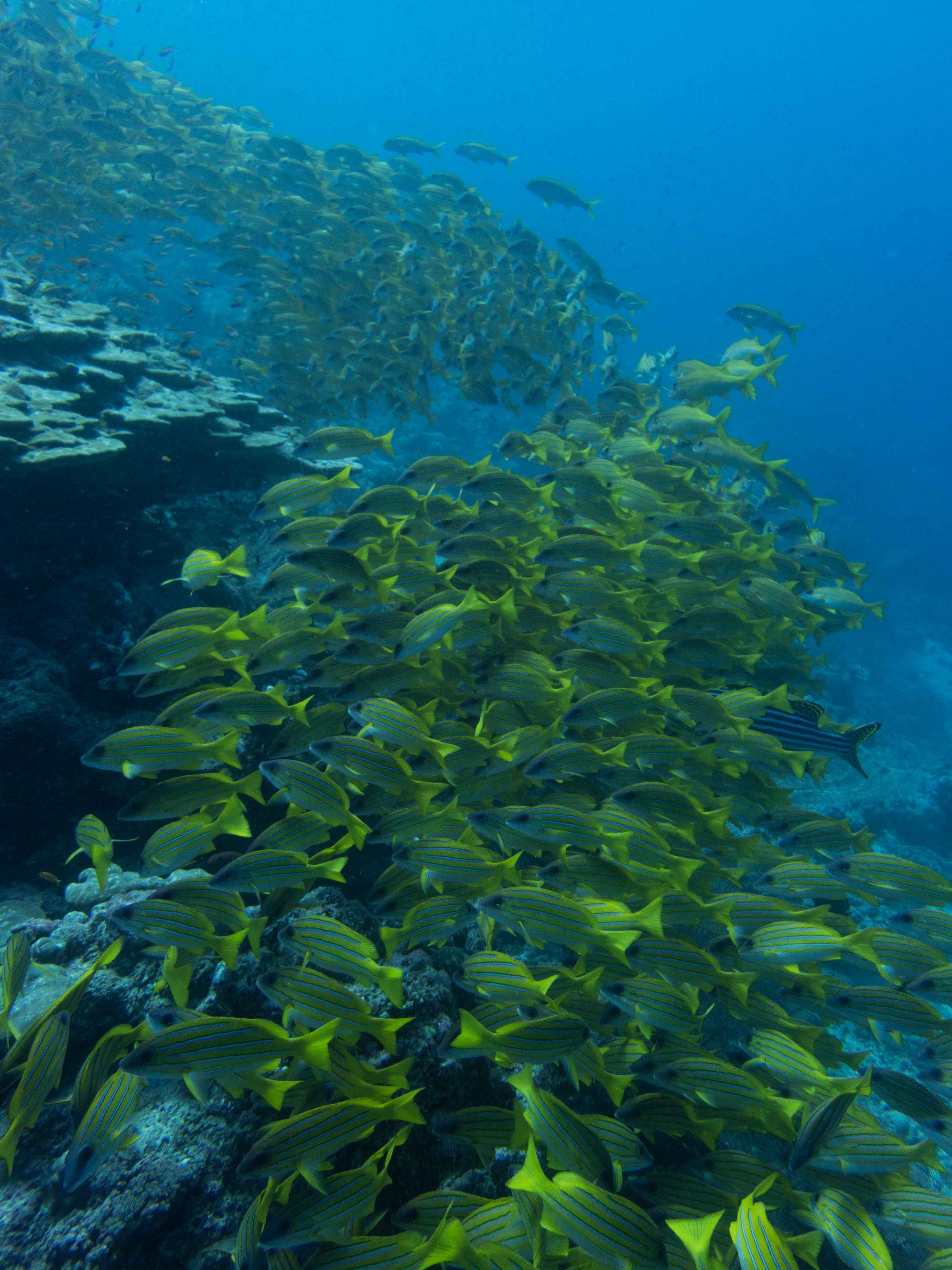 With our Stay Pay Special Offer you can enjoy a little bit more island paradise on us!
A plethora of exciting and inspiring Ocean activities awaits!
Linger a little longer on Alphonse with this incredible special.