ICS Rediscovers Wedge-tailed Shearwater
Oct 27, 2017
The beautiful islands of the Alphonse Atoll (Alphonse, St. François and Bijoutier Island) are known for their colonies of endemic birds species of the Seychelles. These species have been monitored under the watchful eye of the Island Conservation Society (ICS) since their inception on Alphonse Island in 2007. It was during a routine census that the ICS Team made a wonderful discovery on St. François.

The almost V-shaped island of St. François covers an area of over 5,400 ha, comprised of a large lagoon and expansive flats which plays host a variety of migratory birds. The Island is home to breeding colonies of Black-naped Terns (Sterna sumatrana) or Dyanman Likou Nwanr and Fairy Terns (Gygis alba) or Golan Blan in Creole as well as Crab Plover (Dromas ardeola) or Kavalye Loulou that inhabit the Red Mangrove (Rhizophora mucronata) or Mangliye Rouz foresta along with numerous Fiddler Crabs (Uca tetragonon) or Loulou Grangalo. The neighbouring Bijoutier Island which spans over a mere 2 ha is home to a large breeding colony of Wedge-tailed Shearwater (Ardenna pacifica) or Fouke Dezil. A second smaller colony can also be found on Alphonse Island. This colony, however, is under threat from introduced species like rats and cats as they breed on the ground, but the ICS is keeping a close eye on them.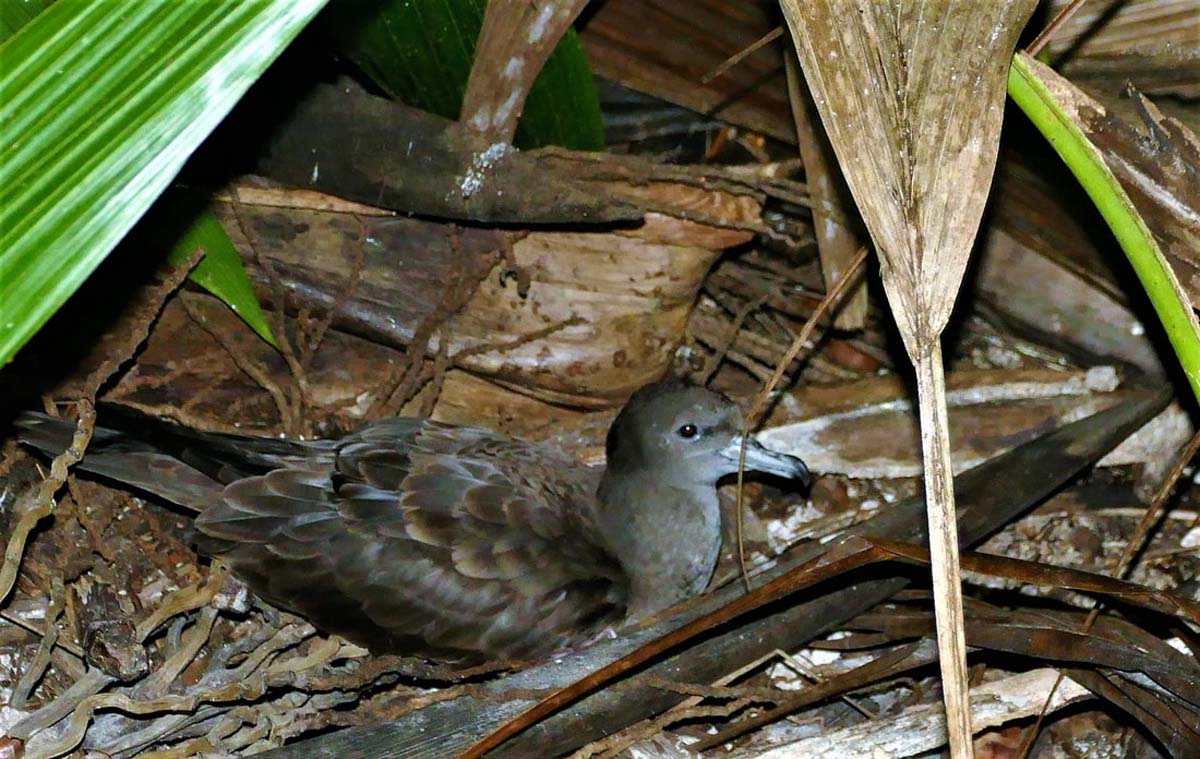 Wedge-tailed Shearwaters are found throughout the tropical Indians and Pacific Oceans from Hawaii to Mexico to Australia and as mentioned before, they are burrow-breeding nocturnal seabirds. This makes them especially vulnerable to predation and human intervention as they are still seen as a food source in some countries of the world such as the Seychelles. Monitoring the species is also quite a difficult task as they feed offshore during the day, only returning to land at dusk and their burrows are very well camouflaged.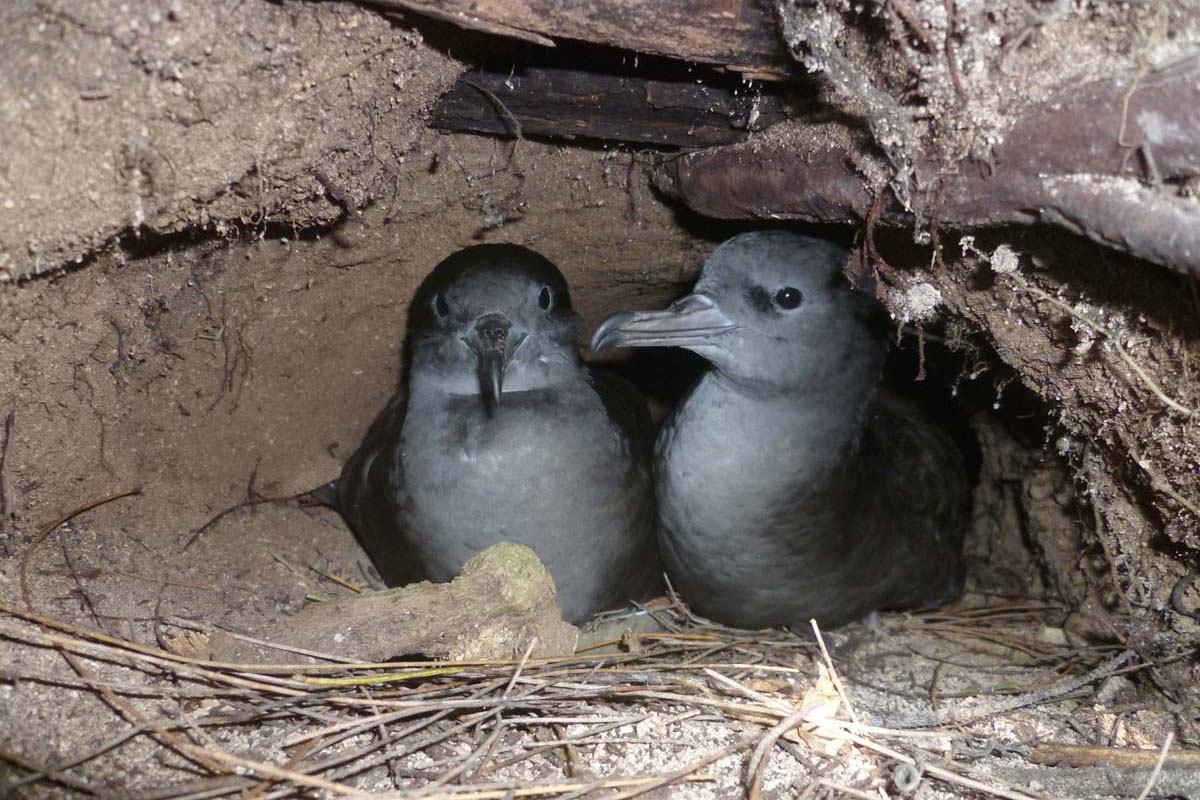 The species was first noted breeding on St. François from 1951 to 1959 by then manager, Desiré Gendron. The next sighting of a Wedge-tailed Shearwater chick would only be in 2008 by Ralph Meyer-Rust. And then in October 2017, while conducting a population census of Red-footed Booby (Sula Sula) or Fou Bet, the ICS Team heard the tell-tale eerie call coming from the Coconut Forest. Heading into the forest, ​ICS Conservation Officer Pep Nogués recalls spotting 5 birds sitting on the ground and further calls being heard in the vicinity. After a quick survey of the area so as not to disturb the birds further, the Team discovered 5 active burrows which means at least 5 breeding pairs.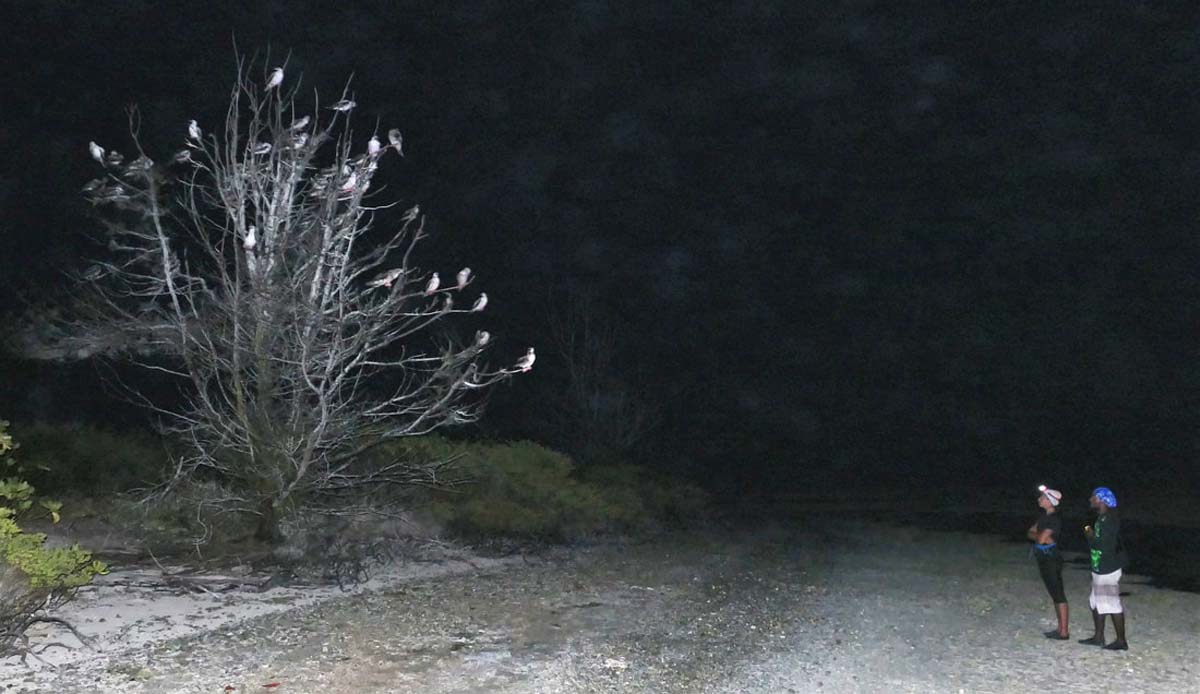 This seemingly small, yet monumental discovery is proof that the continued efforts of the Island Conservation Society along with the Alphonse Foundation are ensuring the growth as well as return of populations to the Seychelles.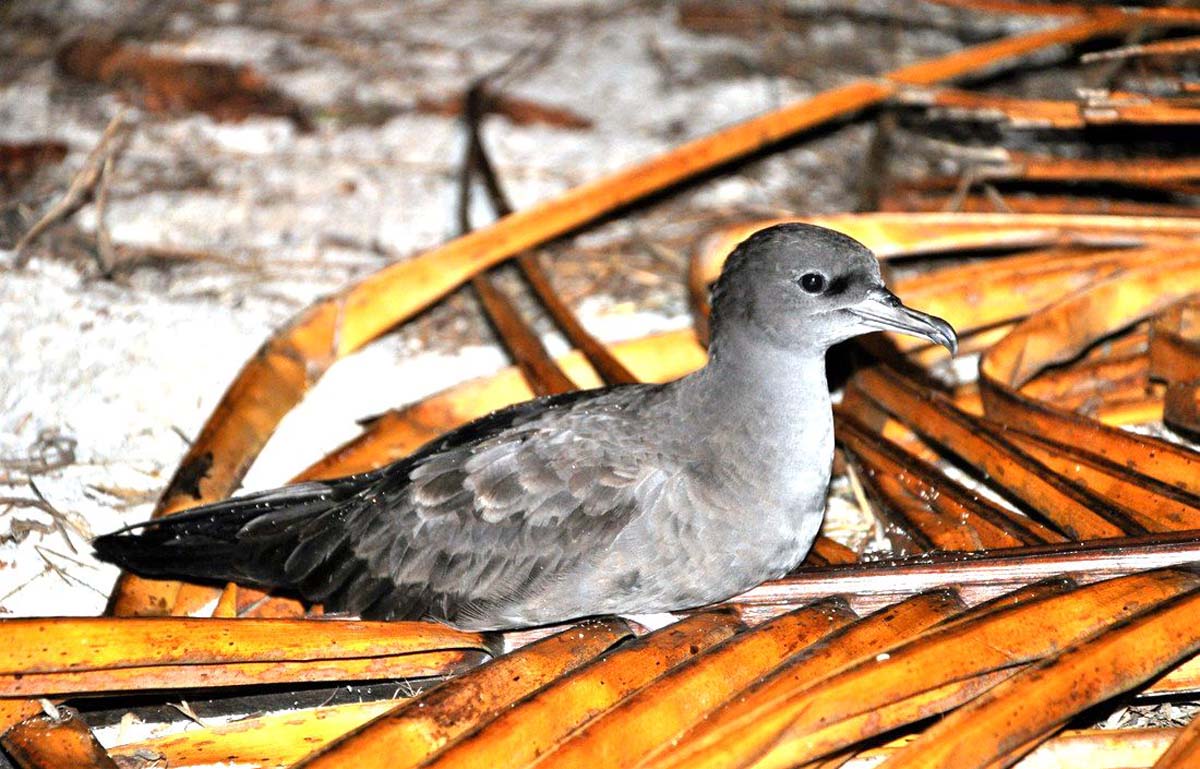 For more, read the full article on the ICS Blog.