PADI Women's Dive Day
Jul 15, 2017
Alphonse Island in the Seychelles holds some of the most beautiful seascapes and incredible abundance of sea life and we are proud to say that we are the only PADI certified Dive Centre in the outer islands. We've had a wonderful 2016/2017 season and saw a significant rise in the number of divers including a whopping 58% of which were women.
The 15th of July is PADI Women's Dive Day and Alphonse Island proudly celebrates this great event today!
Alphonse Dive Centre's very own PADI certified dive instructor, Lucy Martin has encouraged many women to take up diving whilst at Alphonse Island. With her cool, calm and collected approach, and wonderfully reassuring manner, Lucy is a true asset at Alphonse. She has given many women the confidence to take the plunge and dive into the depths to explore the magnificent aquatic world. Alphonse Island offers a range of 23 nearby dive sites which are perfect for both experts and beginners.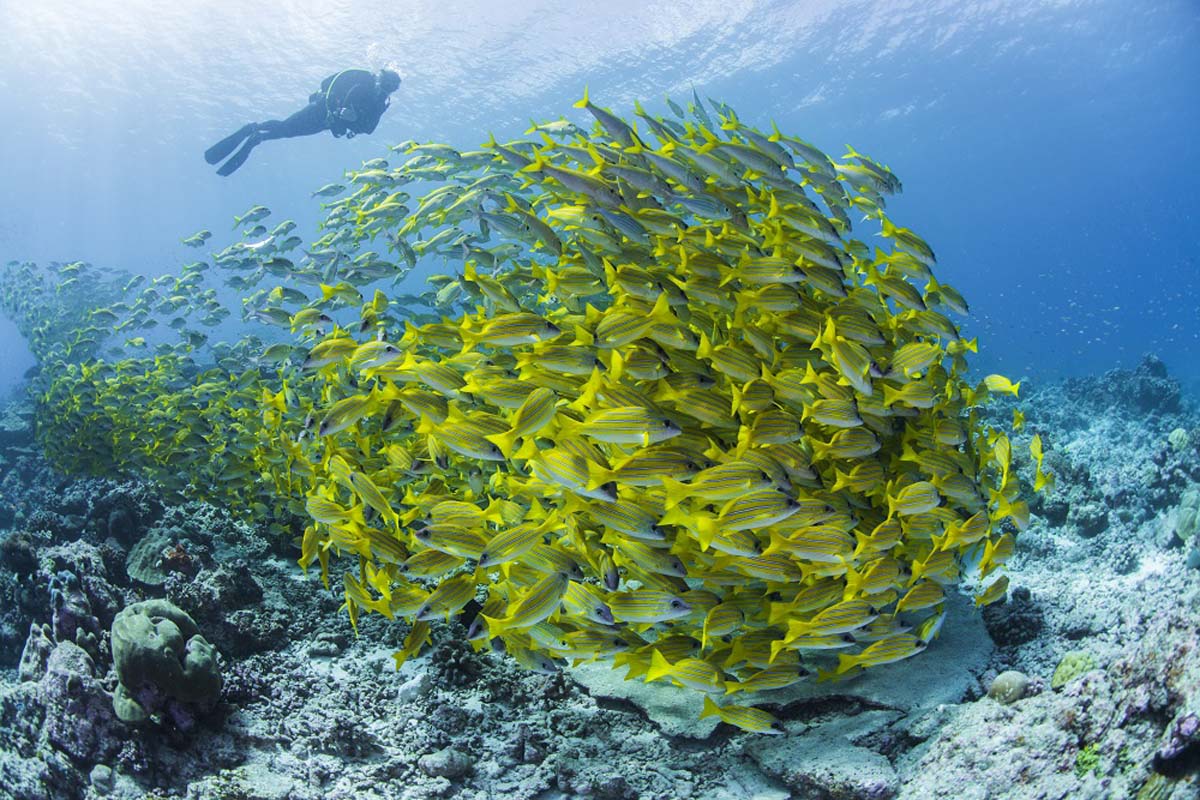 Besides exploring the beauty of an underwater paradise, scuba diving also gives you a new skill as well as encouraging new and existing divers to have respect for the marine environment. It also helps divers to get a better understanding of the ocean and what must be done to protect and preserve it.
Here's to all women divers - Happy PADI Women's Dive Day!