Seychelles Diving Report - January 2017 - Alphonse Island
Feb 05, 2017
January 29th - February 4th 2017 -Alphonse Island
With a sometimes powerful North-Westerly wind this week the dive team has been making the most out of the clear waters found in leeward sides of our islands. With visibility reaching beyond 40m and only being as low as 25m our divers has been able to spot all sorts of wonderful marine life.
Certainly, the sharks seem to be enjoying the weather with them showing up on almost every dive and snorkel this week. Chris M and Monika B, diving for a second week on Alphonse have been treated with visits from a Scalloped hammerhead shark cruising below the drop off at Boiler, four Tawny nurse shark at Swiss Garden and Silvertip shark at Napoleon. A school of 35 Bumphead Parrotfish and countless Giant Trevally accompanied them on the latter.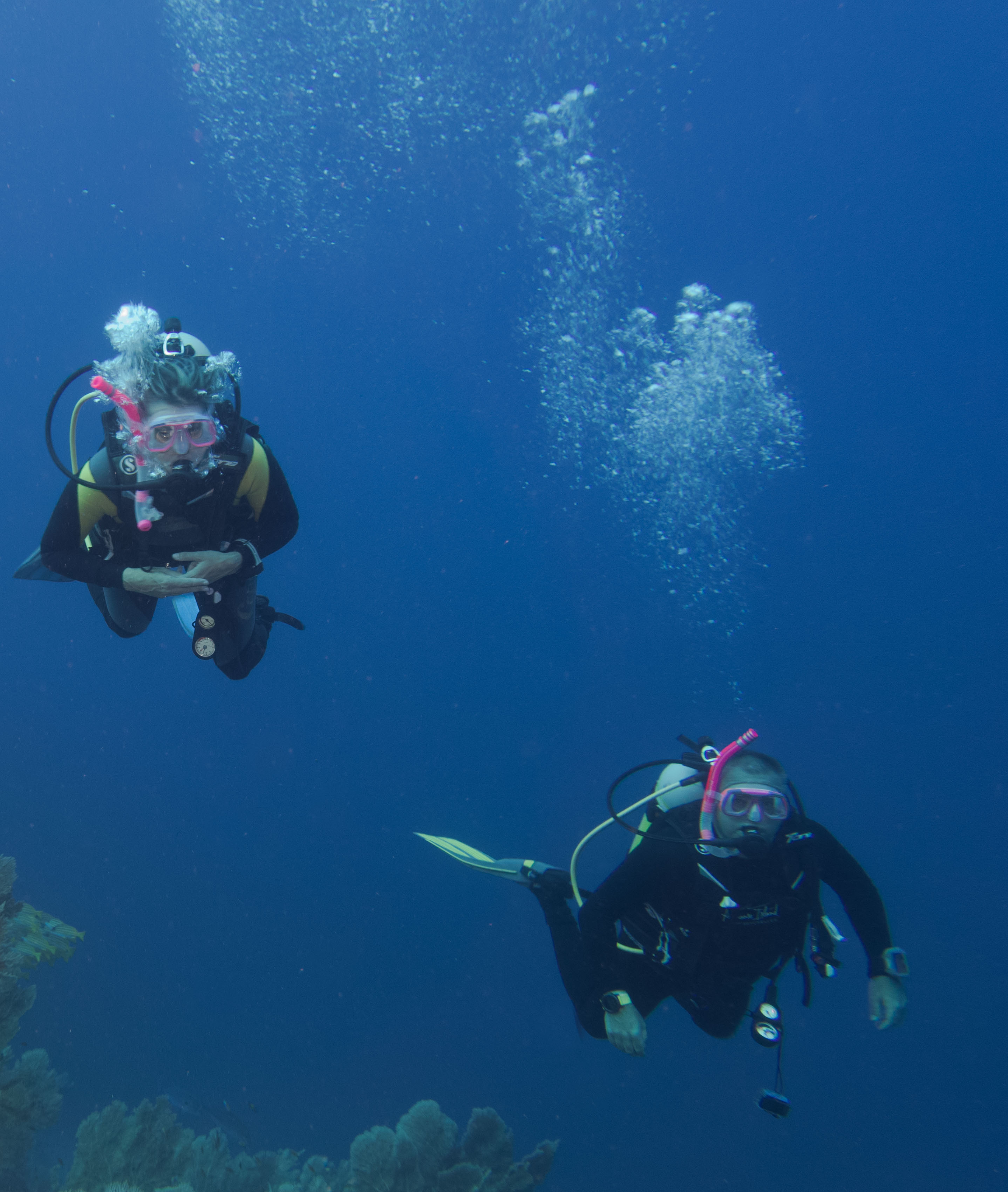 Snorkeler and diver-to-be Paula S enjoyed her first dip into the water in years at Bijoutier Island with two large Sicklefin lemon sharks. She then progressed on to take a PADI Discover SCUBA Diving course and spot a Tawny nurse shark on her first ever ocean dive! This dive at Arina was spectacular with schools of hundreds of Snapper and Trevally and some very large Napoleon Wrasse too. What a way to become hooked on diving.
One of the favourite dives of the week was at Rat Rays, the channel exiting St. Francois lagoon in the West, where on this particular dropping tide over 20 sea turtles had escaped the low water to our divers' delight. Along with them were schools of Batfish, Barracuda and Unicornfish lingering around to see what else would travel through the channel. Big action all around!
Clear Waters!
Alphonse Island Dive Team

For more information about the Diving in the Outer Seychelles, visit our website or follow Alphonse Island Diving and Alphonse Island on Facebook.

Find more images of our Diving Trips in the below: