Seychelles Diving Report - February 2017 - Alphonse Island
Feb 12, 2017
February 4th – 11th 2017. Alphonse Island
Alphonse Island Dive Centre was joined by veteran diver John H this week for some deep diving and a search for big fish. Fairly strong winds from the North counted out several of our dive sites, nevertheless with such an array of top spots all around the atoll we still made some excellent underwater quests.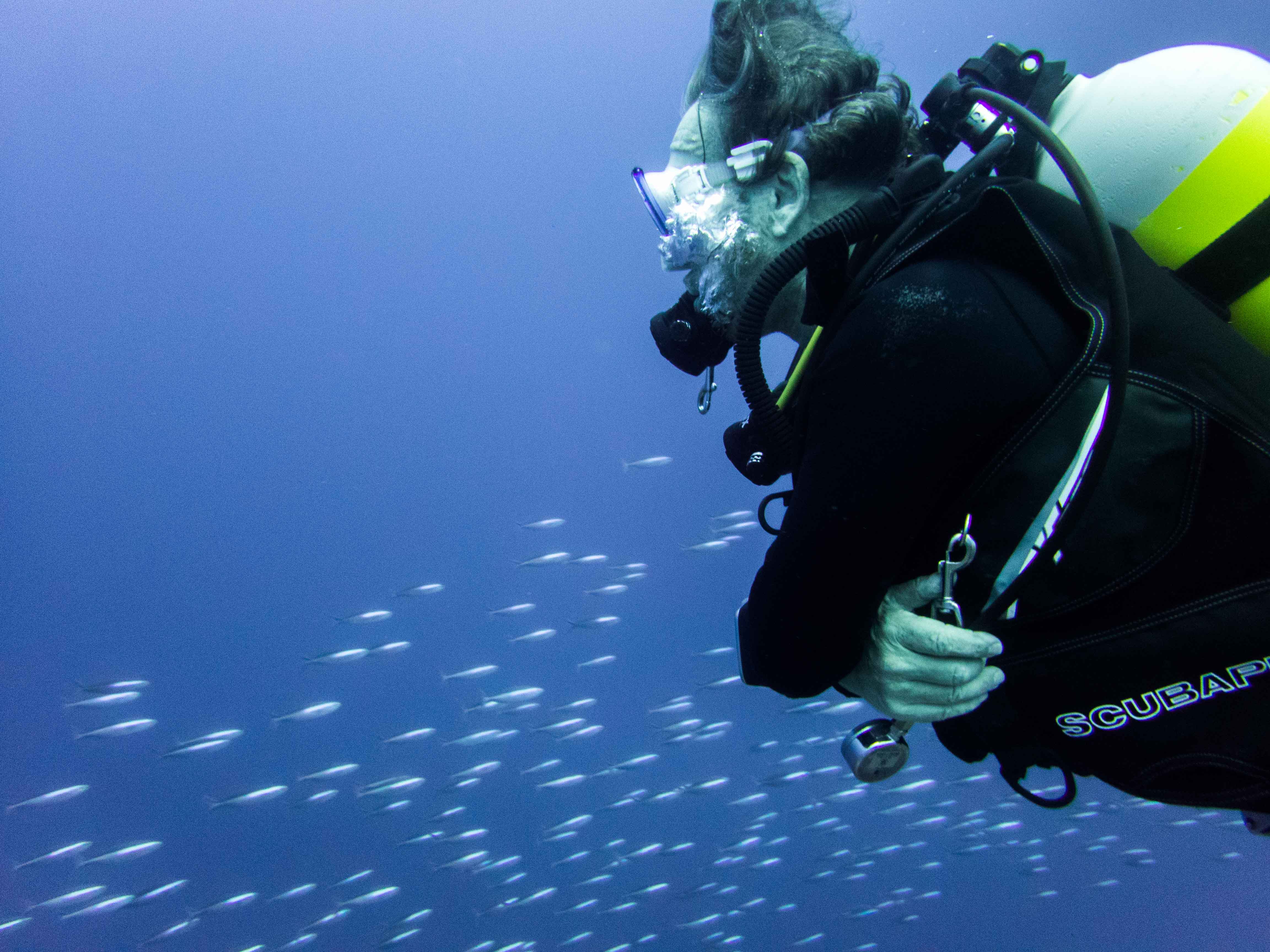 With big fish on the agenda, we ventured deep and to tips of reef promontories where we regularly get to see sharks at dive sites such as Blue Water Stop, Napoleon, Grouper Gangway and East Side Wall. Over a total of eight dives, 16 sharks were spotted including Silvertip, Bull, Grey Reef, White-tip and Tawny Nurse Shark. One of the big highlights was spending over 15 minutes being circled by four Silvertip Sharks sized at two-meter plus. An amazing sighting in recent records for Alphonse was a Whale Shark which swam right up to the deep plateau to the divers at 25m and swiftly turned to continue its journey passing through the Alphonse Group. Shortly after this, a school of Rainbow Runner gave away the location of a three-meter Bull Shark underneath. We love scuba diving with sharks in the Seychelles.
It was not all about sharks this week with over 125 Giant Trevally recorded in the dive log including many very large individuals. Huge Grouper also featured in deep cold upwelling waters including Giant and Potato Cod. As usual Dogtooth Tuna came storming in from the blue on all the dives making this a great week for those who like to see big pelagics.
Clear Waters!
Alphonse Island Dive Team 
For more information about the Diving in the Outer Seychelles, visit our website or follow Alphonse Island Diving and Alphonse Island on Facebook. 
Find more image about our Diving trips in the below: