Underwater Wonders
Dec 27, 2018
Scuba diving in the Seychelles offers a variety of exciting and vibrant marine landscapes. One of the many reasons for this is that the Seychelles is unique in that one can explore coral reefs, as well as banks where the seabed drops almost vertically down into the depths. These contribute to the vast amount of marine life and stunning underwater landscapes that can be found in the Seychelles.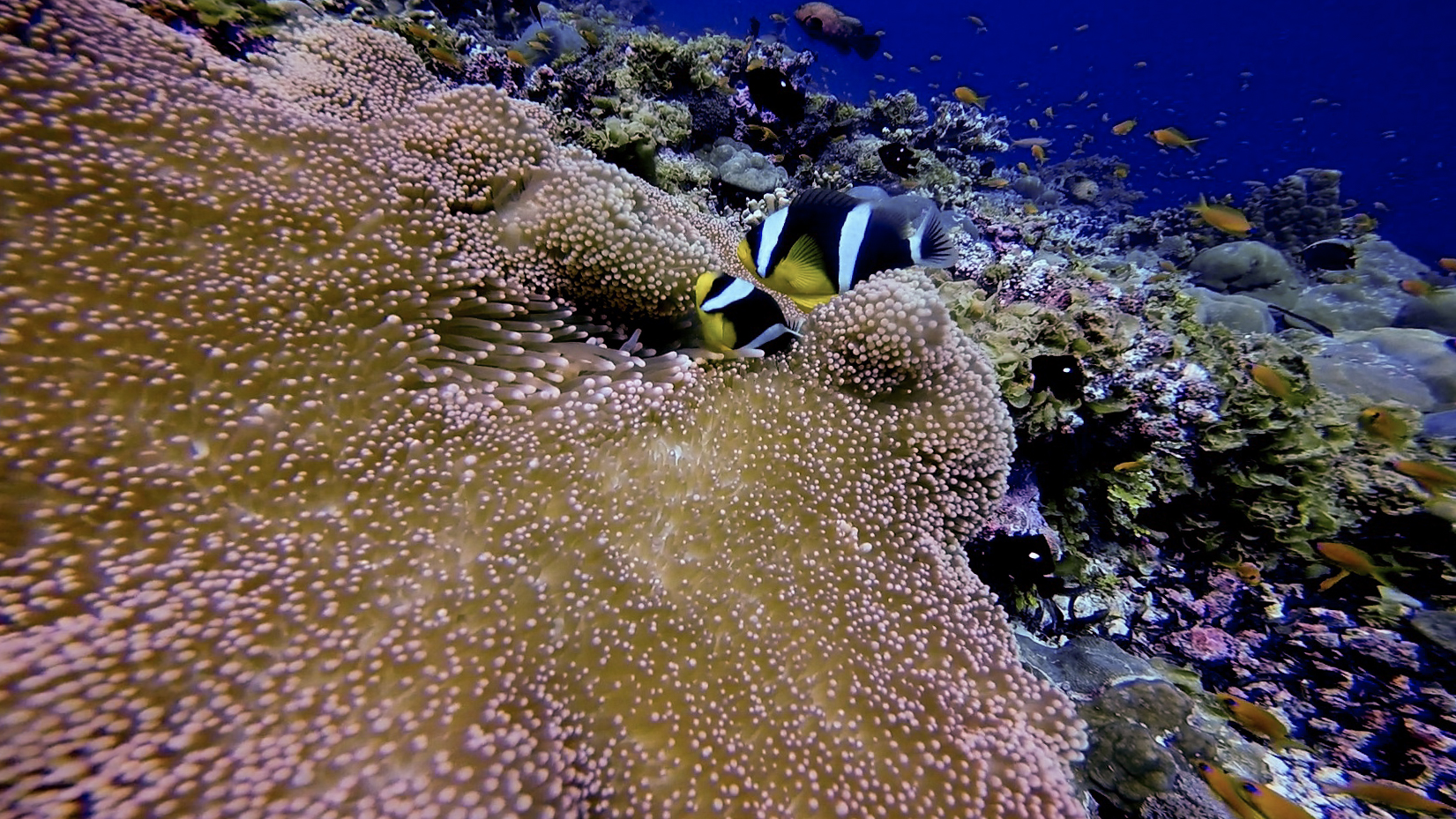 Alphonse Island is one such area with a wealth of underwater fauna such as Green and Hawksbill Turtles, Bonefish, Milkfish, Parrotfish and groupers. Not to mention Lemon, Reef and Tiger Sharks.
The prolific marine life combined with the diversity of diving sites ensure a scuba diving experience like few others. Here are some of the site we'll be visiting:
Arcade
This site can be reached in 25 minutes by boat and sits 40m deep. Its sloping bottom topography covered in hard coral on a vertical wall makes for some unique wide-angle imagery.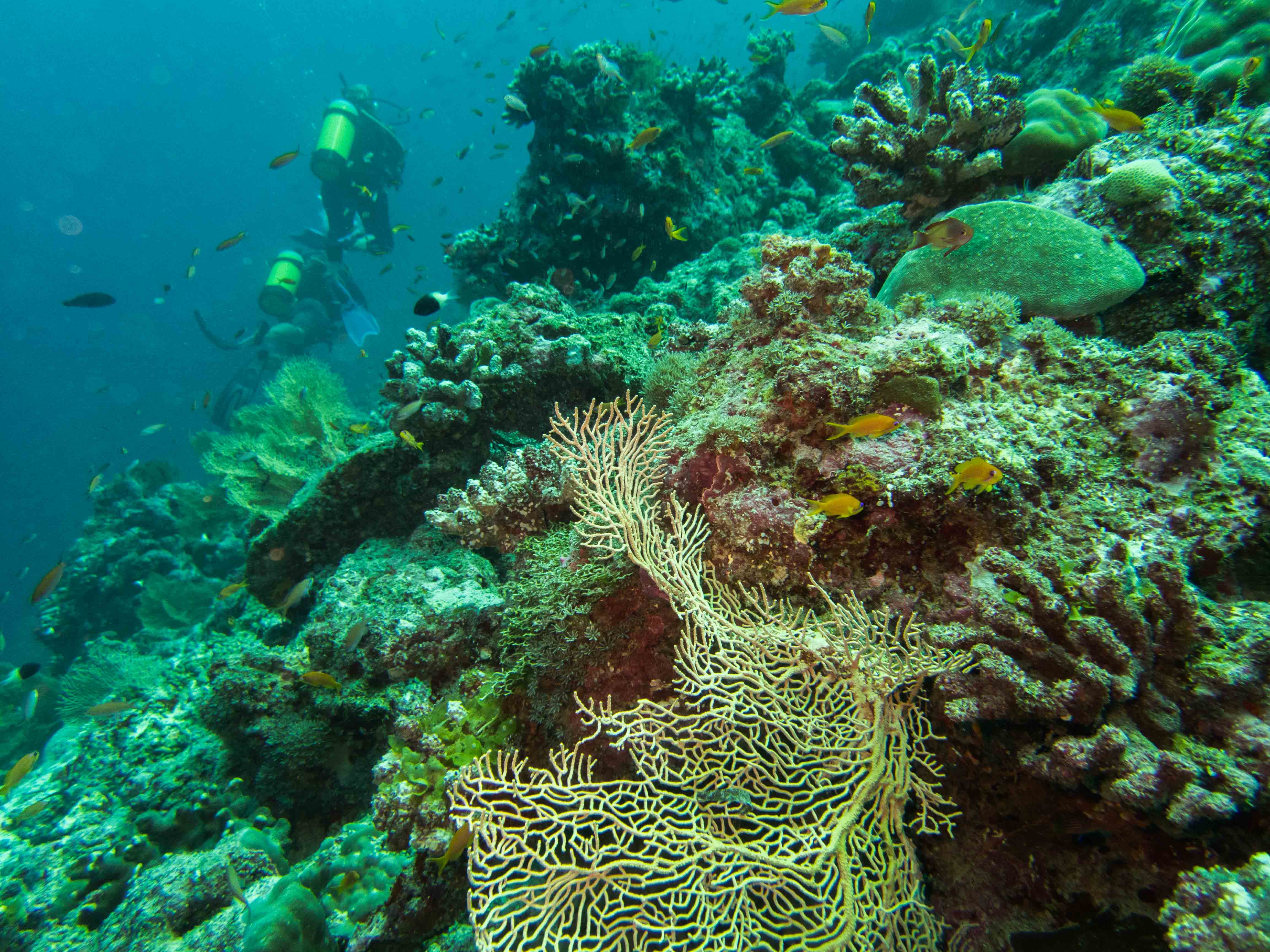 Abyss
As the name states, this site is a wall that drops deep down past 40m into the abyss. It has a big coral outcrop and narrow shelf from which divers can hang over deep water and watch a procession of pelagic species of fish such as Dogtooth Tuna and a variety of sharks.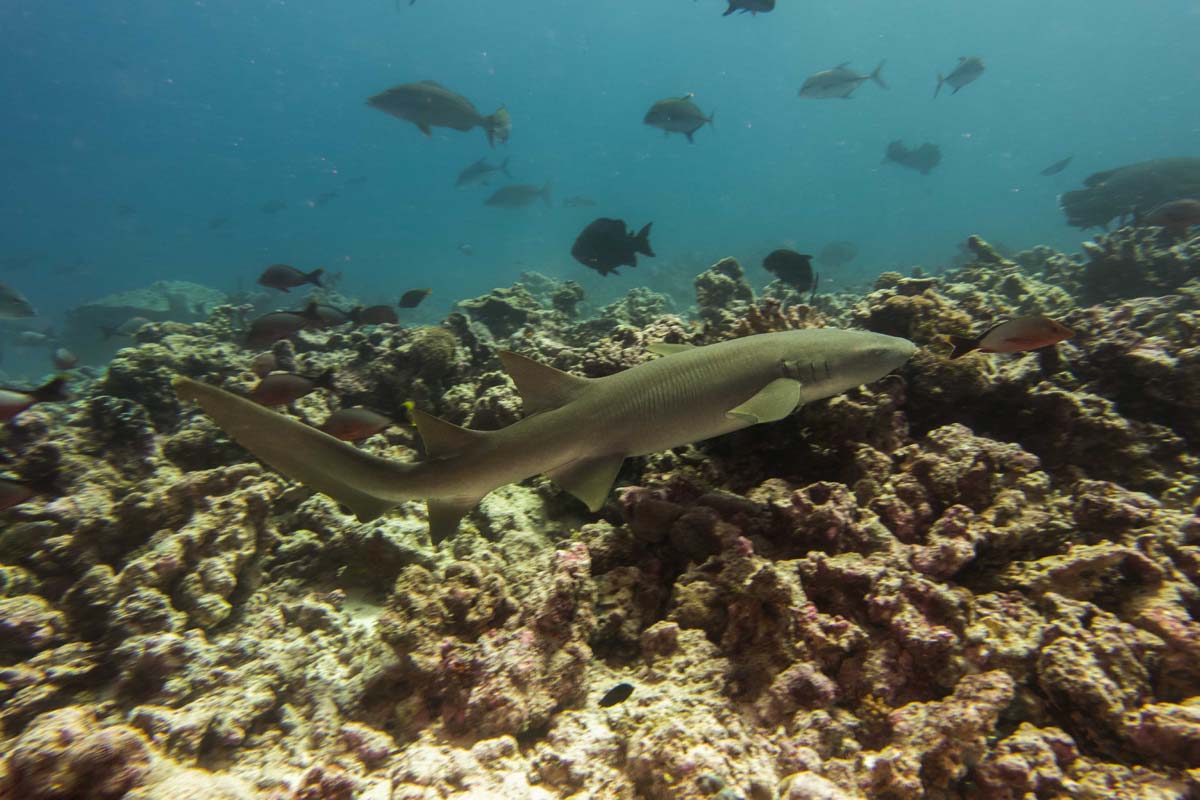 Pinnacles
A mere 15-minute boat ride, the Pinnacles are three big coral formations at a depth of 25 meters with a deep plateau dropping down to 40m. There are many overhangs that provide refuge from strong currents for schooling Bluelines, Bohar, and Black and Humpback Snapper. This dive ends at about 10 meters with deep crevices that will allow you to extend your dive as you enjoy the colourful life of branching corals, reef fish and the occasional stingray.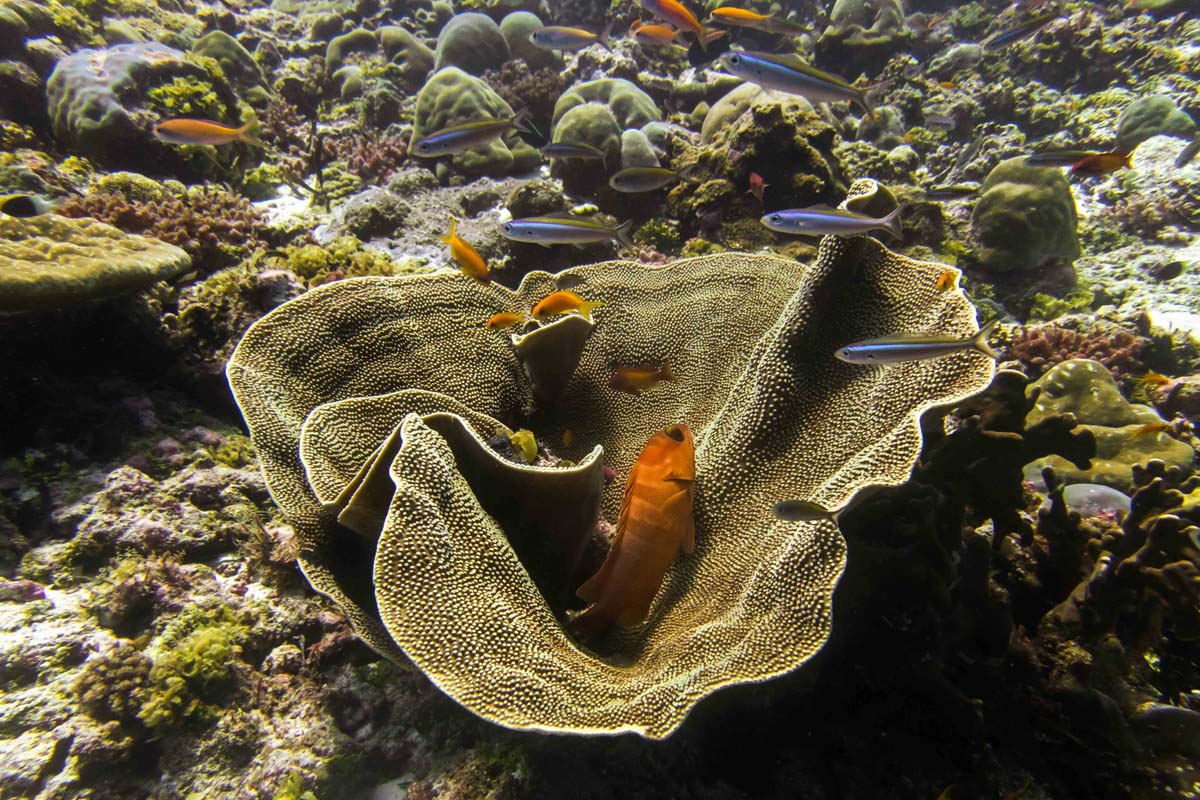 Galawa
This dive starts in shallow water of about 12m with crags and crevices before divers will slop off into a drop off over 30m deep. Divers can find lobster and Moray Eels hiding under overhangs, sometimes turtles and lionfish can be found above the plateau, and there have been sightings of sharks that come close to investigate from the open ocean.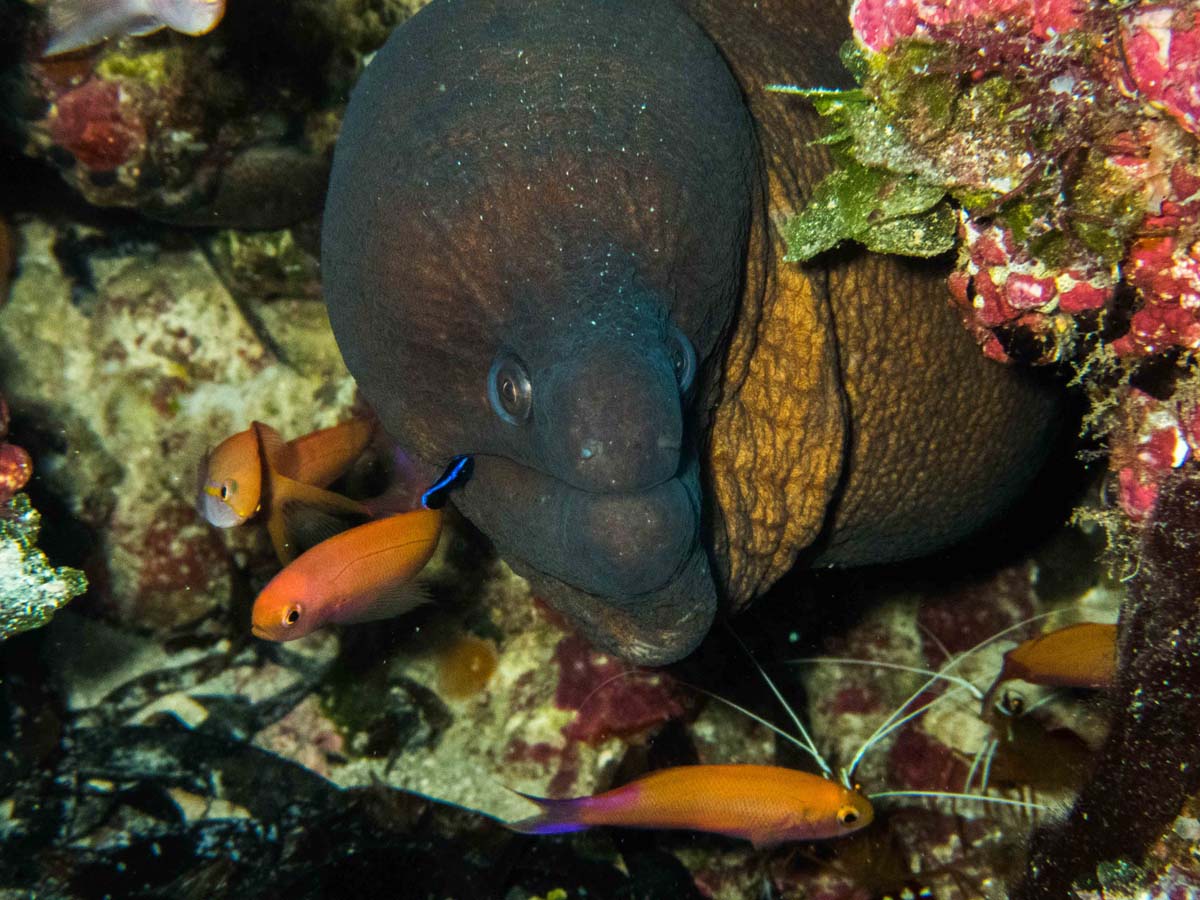 Turtle Parade
This site has many large fish-covered coral boulders on the plateau and a wall going down to 30 metres. Here you can see many turtles during a single dive in addition Sweetlips, eels, Grouper and lobster. Expect to find beautiful fan corals as you dip down the wall.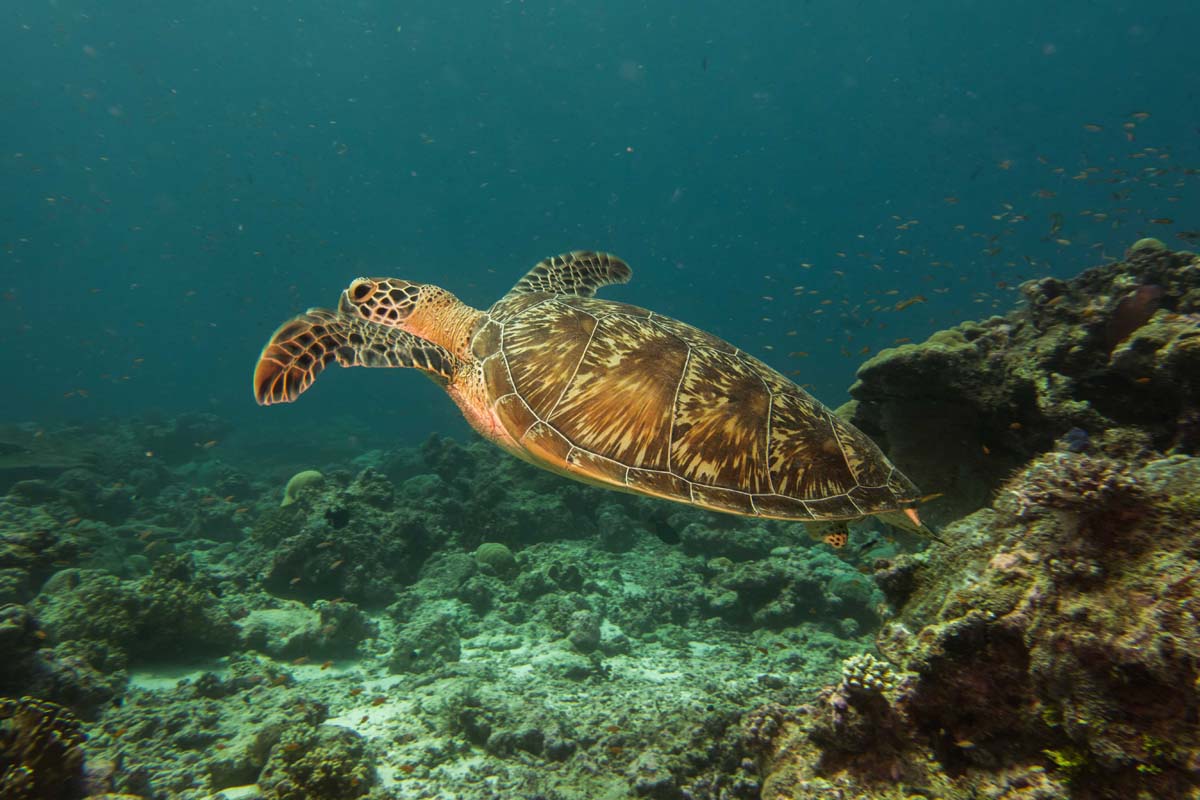 South Cave
Reach in only 10 minutes by boat, the South Cave is a huge over hang below a shallow wall that sits on the southern most extreme of Alphonse atoll.  The cave is an oasis for reef life and a shelter for big angelfish, sea turtles, grouper and sharks. You'll also find smaller things like mantis shrimp, nudibranchs, fusilier and emperor fish here on the shallow sandy area. This dive reaches a depth of 25m and is at its shallowest at 6m.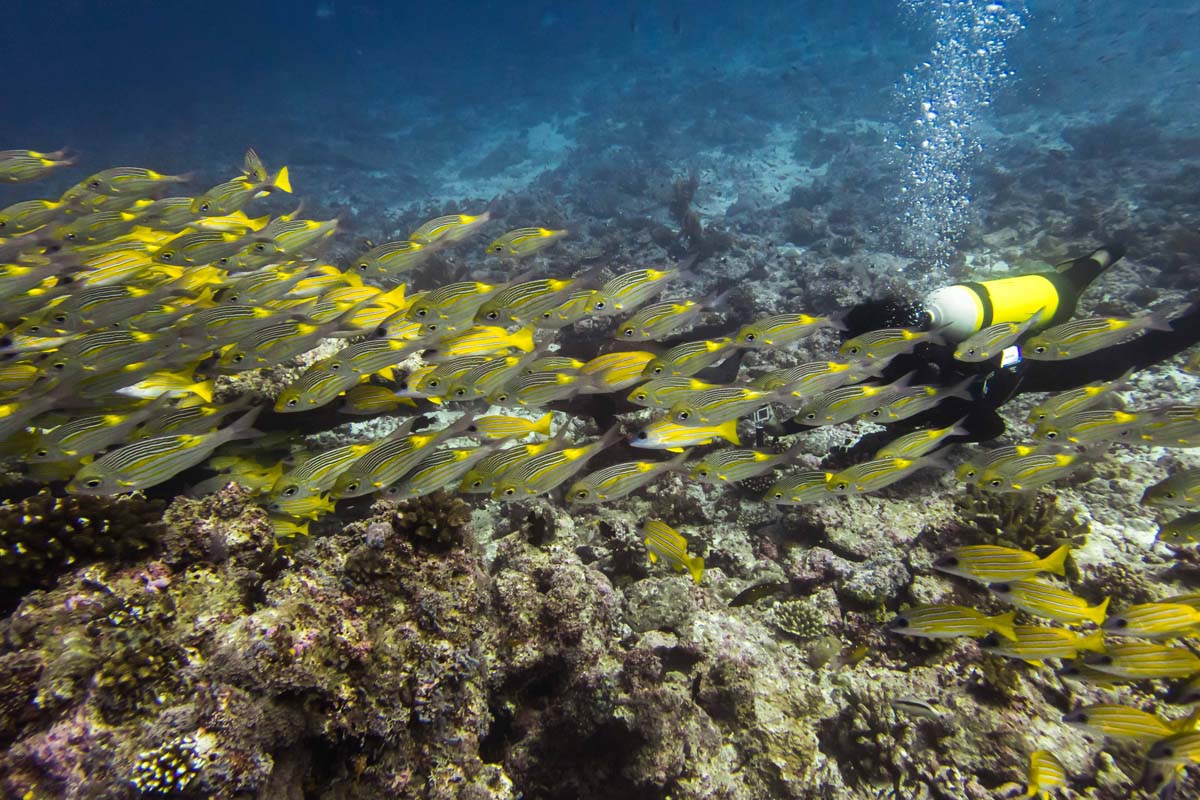 For advanced divers, these sites will not disappoint. You'll be able to explore the mesmerizing depths to a maximum of 40m enjoying fan corals, crevices and crags along walls and tuck into underwater overhangs to watch the large pelagic fish swim effortlessly in strong currents. It's a breathtaking sight! 
The images included were taken on one of our diving excursions - amazing, aren't they? Book your scuba dive today and explore the underwater wonders of the Seychelles during your stay at Alphonse Island.