Sunset Lagoon Cruise
Jul 04, 2016
Alphonse Island in the Seychelles have created unique and luxurious experiences to ensure that guests have the opportunity to explore all the wonders of the Seychelles. From scuba diving and snorkeling amongst beautiful tropical fish and exploring the trails of the Island by cycling to guided walks with our knowledgeable guides to teach you all about the vegetation and wildlife. These incredible experiences combine relaxation, excitement and the chance to take in the awe-inspiring beauty that surrounds you.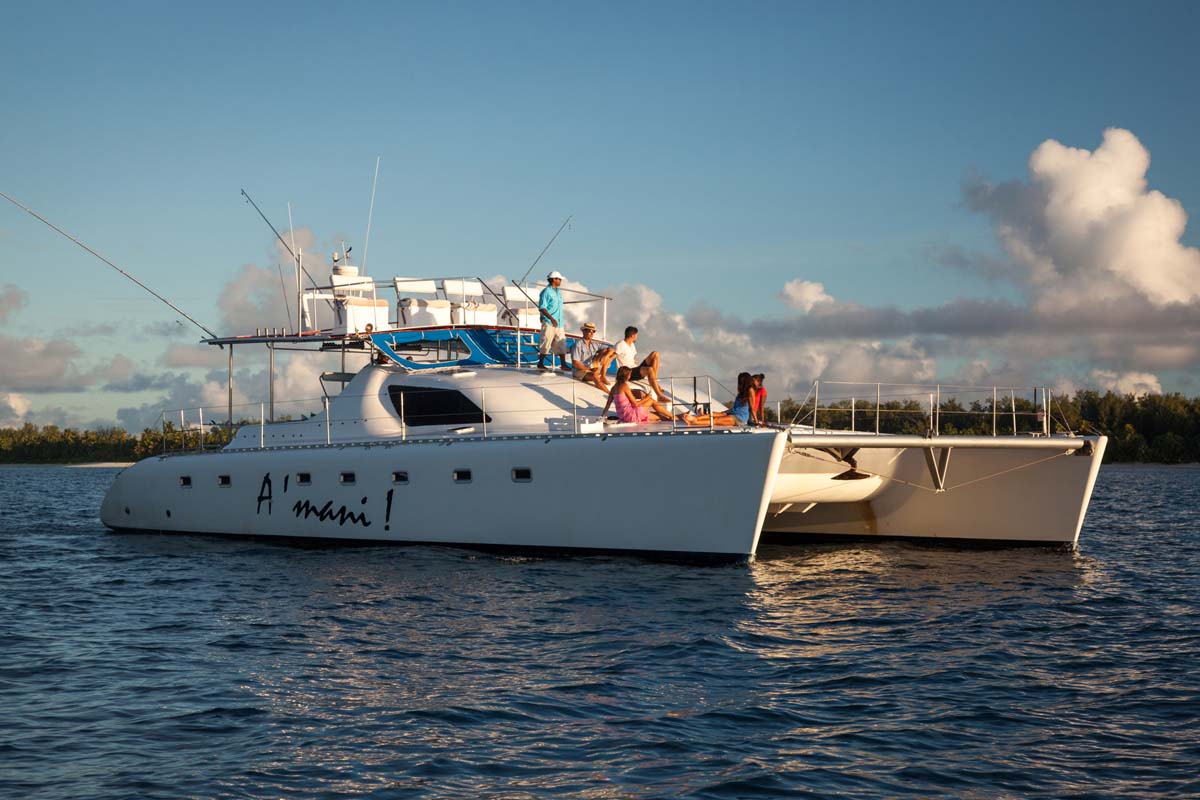 The indulgence in the pristine beauty of the land- and seascapes continue in one of the best ways to soak up some sunshine and salute another day gone by in paradise, our Sunset Lagoon Cruises. This cruise around the Alphonse Lagoon gives guests a new perspective of the Island and the deep blue waters of the Indian Ocean that surrounds it.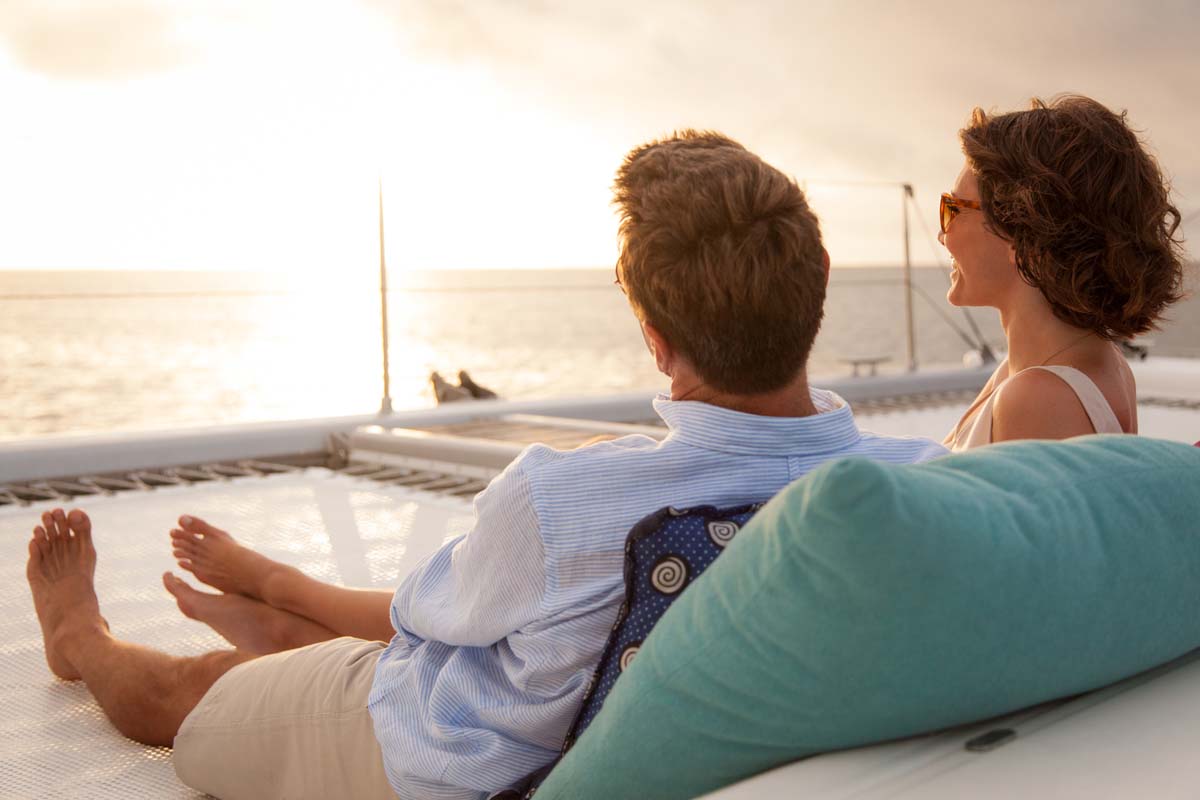 Set sail on your own private sunset cruise aboard our stylish vessel the A'mani. This impressive 54ft Catamaran holds a large sundeck as well as elevated roof area where guests can lounge and enjoy the view over the sparkling water. The abundance of fish and other marine species in these waters along with the great vantage point from atop the vessel will surely result in the viewing of some of the beautiful species found here, so be sure to keep an eye out!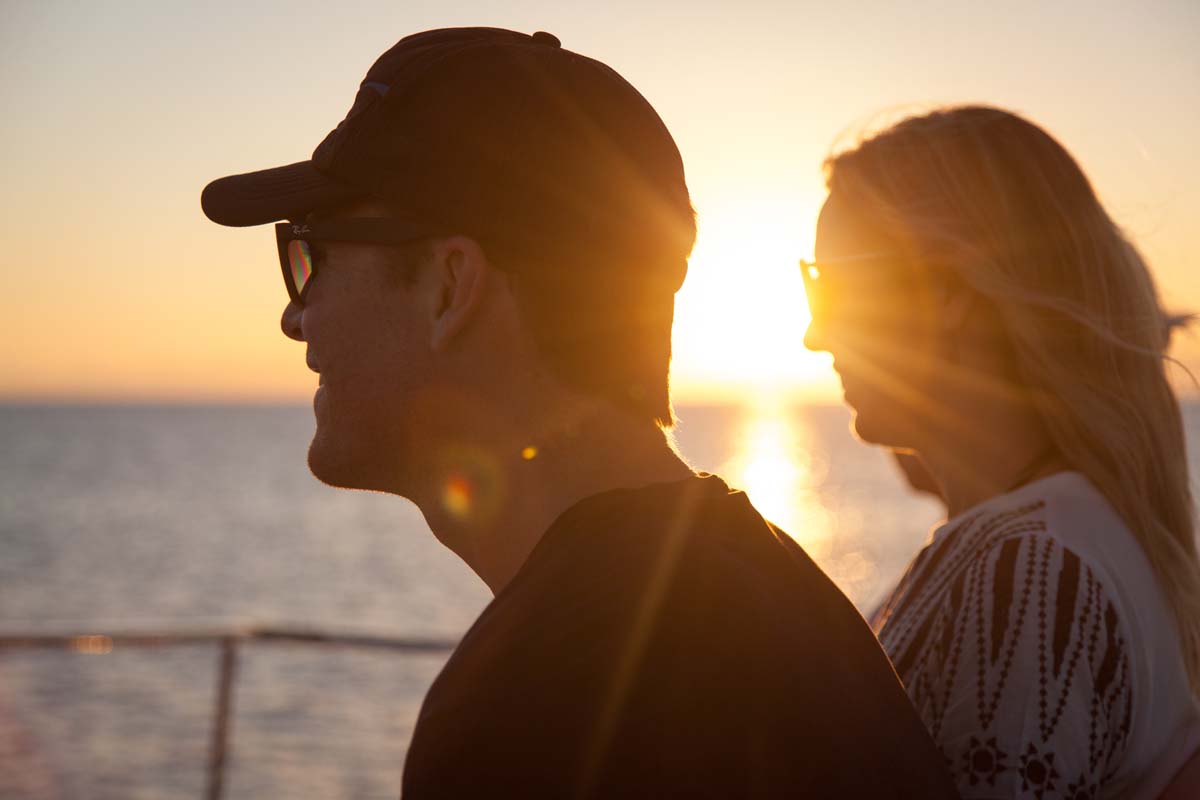 Whether you are going to spend some much needed quality family time, enjoying some post fishing chat with new friends or propose to your beloved, this is the way to do it. Or simply enjoy this time to soak up the last remnants of the balmy day and bask in the warm glow of the setting sun over the Indian Ocean. This is what life in paradise is all about!

Drinks are served onboard, including wine, beer, champagne and the ever enjoyable fruity Pimms cocktail. Simplicity and relaxation is the only goal here, so sit back and take in all the splendour that surrounds you. Here's to Alphonse Island and the Seychelles!