It has been a sunny Christmas period and a breezy end to the year on Alphonse. The seasonal monsoonal shift of winds from the south-east to the north-west has stabilised making the lagoon flat and calm. These conditions have been ideal for beginner courses.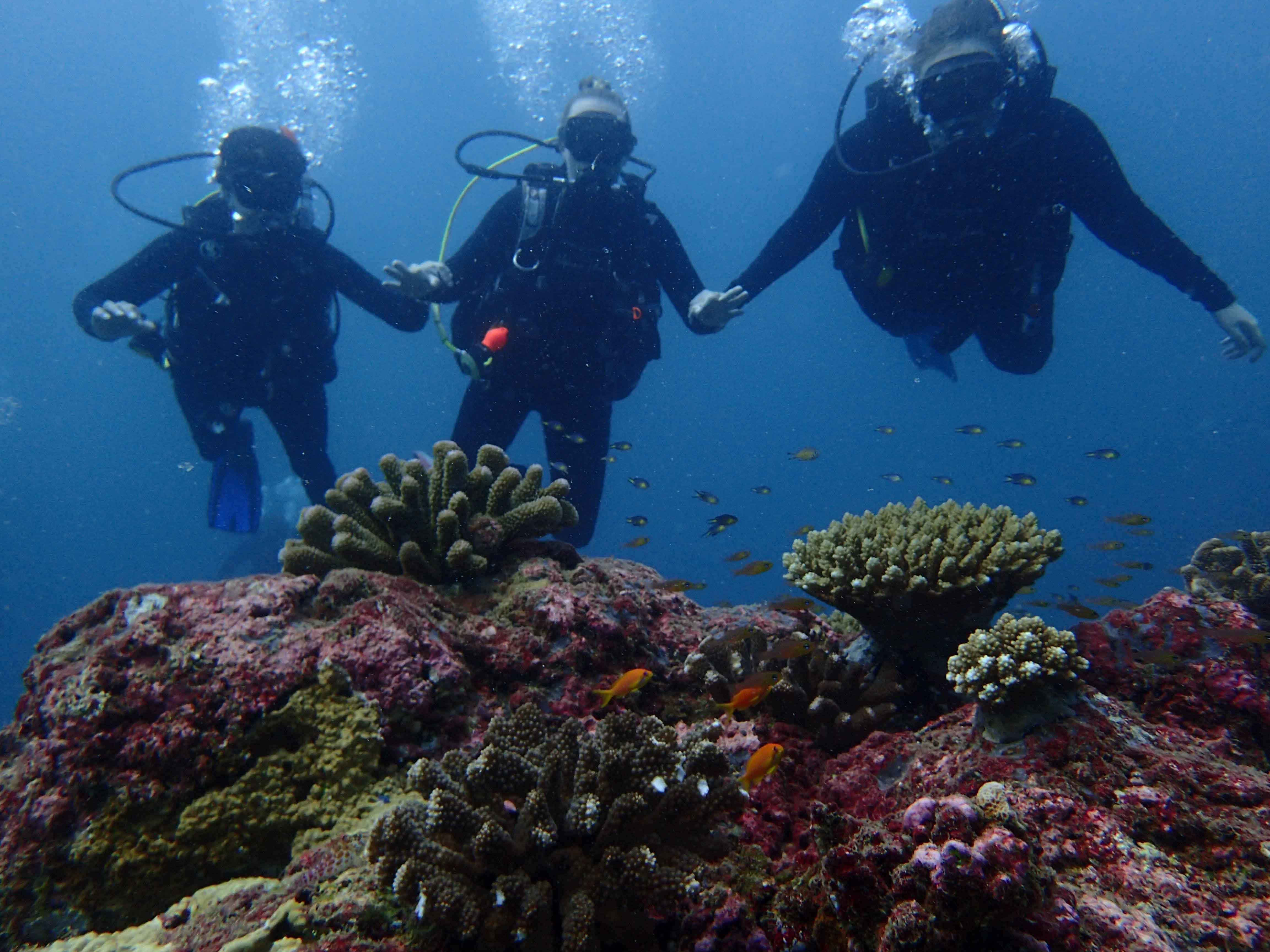 Many of our guests treated themselves over Christmas time to a Discover SCUBA Dive (DSD) including Lucy Speelman, Gia and Koula Gargassoulas, Brigitte Winterholzer, Will Patterson, Dave Hall and Valentine Heitz. Both Gia and Valentine took the next great leap and began PADI Open Water Dive courses. We have also been teaching PADI Advanced Open Water to Axel Denneval who worked on his buoyancy, drift diving and digital underwater photography. Some of our divers have been taking to the water after a break from the sport including Josefine and Johannes Blom and Jeff Monsein.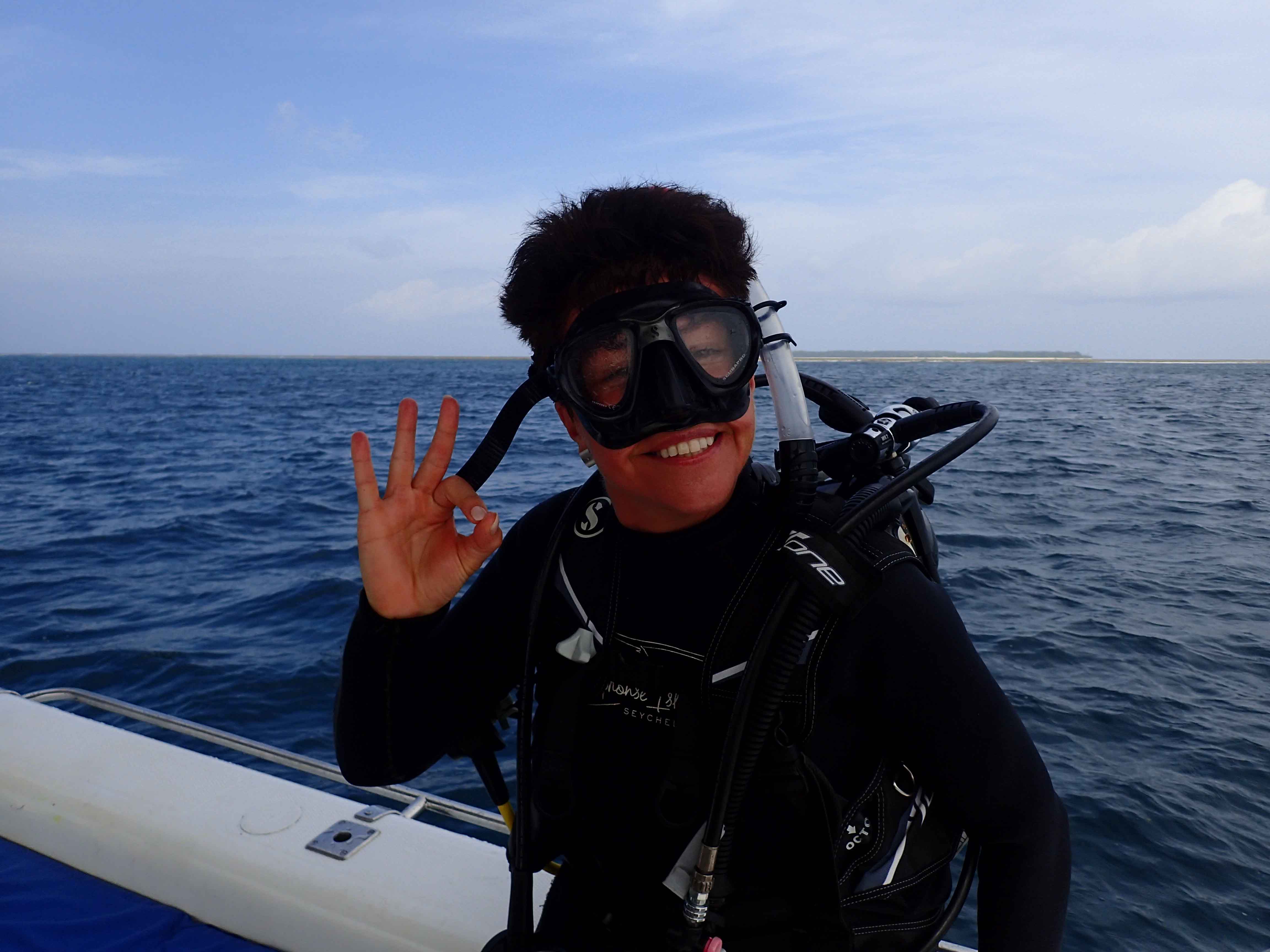 We were amazed at the good fortune of some of the DSD participants on their first dives. Valentine saw a Reef manta ray swim below her and Will and Brigitte also got to see a manta as well as a Tawny nurse shark feeding frenzy with sharks swimming past throughout the duration of their first dive at Mantam North. Other first time sightings including Octopus, large Marbled ray and countless Green sea turtle at Grouper Gangway as well as nesting Yellowmargin triggerfish and huge Napoleon wrasse at Trigger Hill.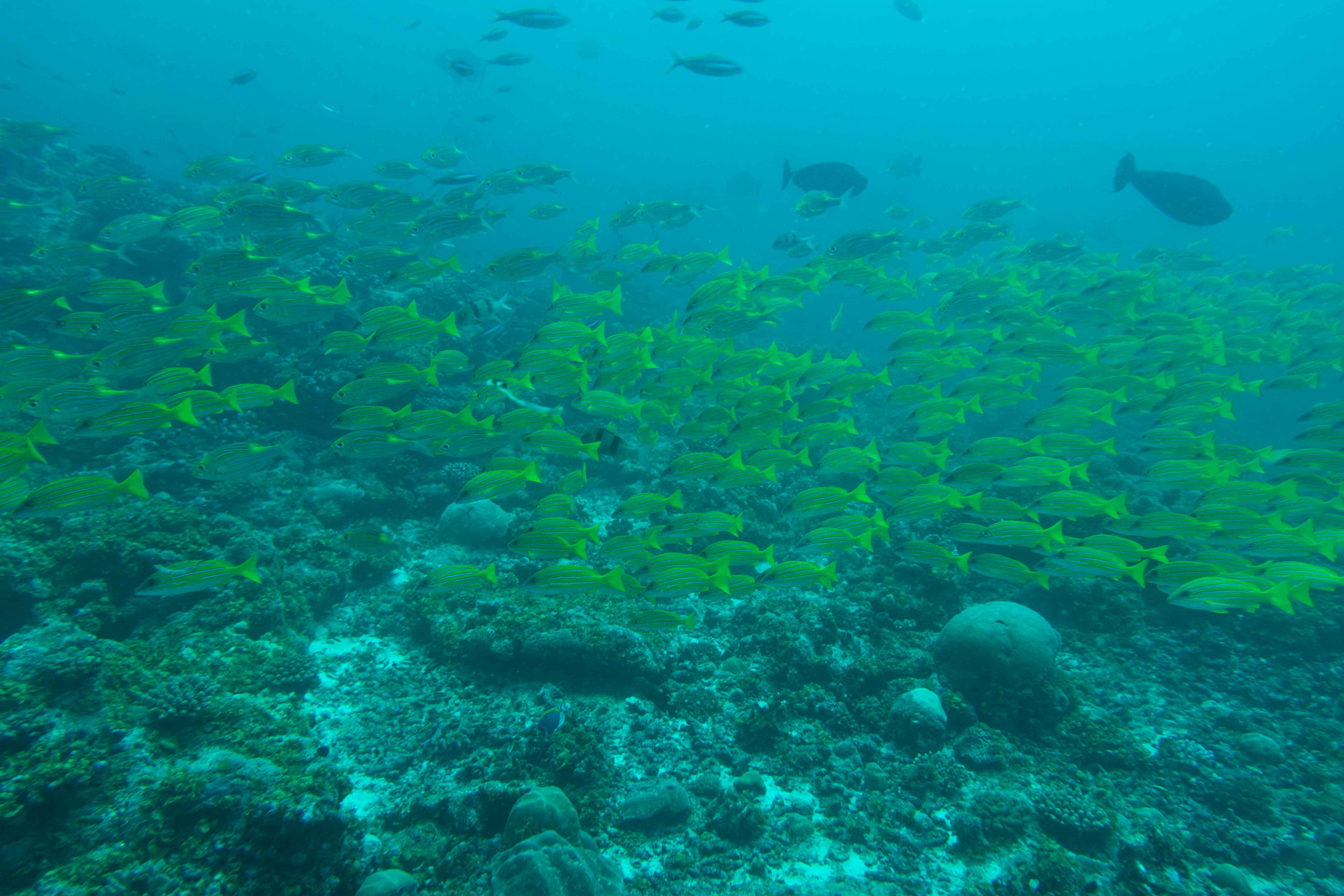 Axel was the elasmobranch magnet of the fortnight descending onto sharks several times and seeing his first Bull and Silvertip as well as Tawny nurse shark. He also saw several Eagle ray with Emmanuelle Bonnetin and Marie Heitz at Eagle Nest and seven free swimming Marbled ray at South Cave. Some of the highlights this group's trip were schools of fish including 50+ tightly bunched Circular batfish, 20 Greater barracuda and thousands of Bluestreak and Yellowback fusilier.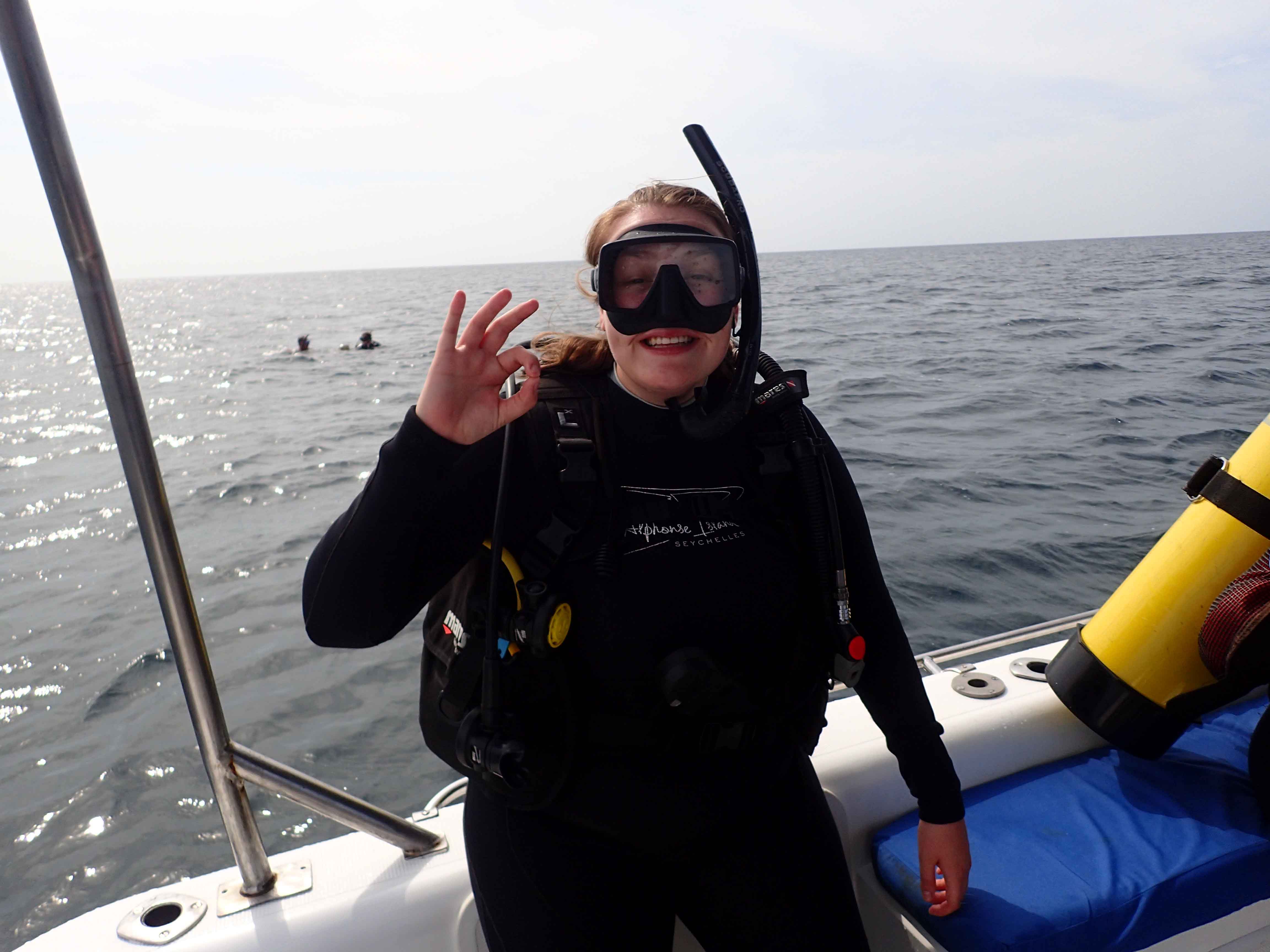 Father Christmas really delivered some treats for us this year.