The Marvelous Flats of St. François
Jun 13, 2016
Flats lunch takes you to the atolls of St. François or Bijoutier for a buffet like no other. You will feast in the vast openness of the sand flats with views over the lagoon as your tangle your feet in the water and relax with an ice cold drink of your choice. Leisure guests are asked to cover up with ample sunscreen and have a practical hat and a pair of sunglasses for the incredible flats brightness.
Guests will depart from Alphonse Island with the crew and will make a short twenty minute crossing. Once at the desired spot you are free to have a walk looking for turtles and other marine species or just soak up the balmy sunshine as the crew sets up. Flats fishermen will be called after setup and upon arrival a whole buffet will be laid out.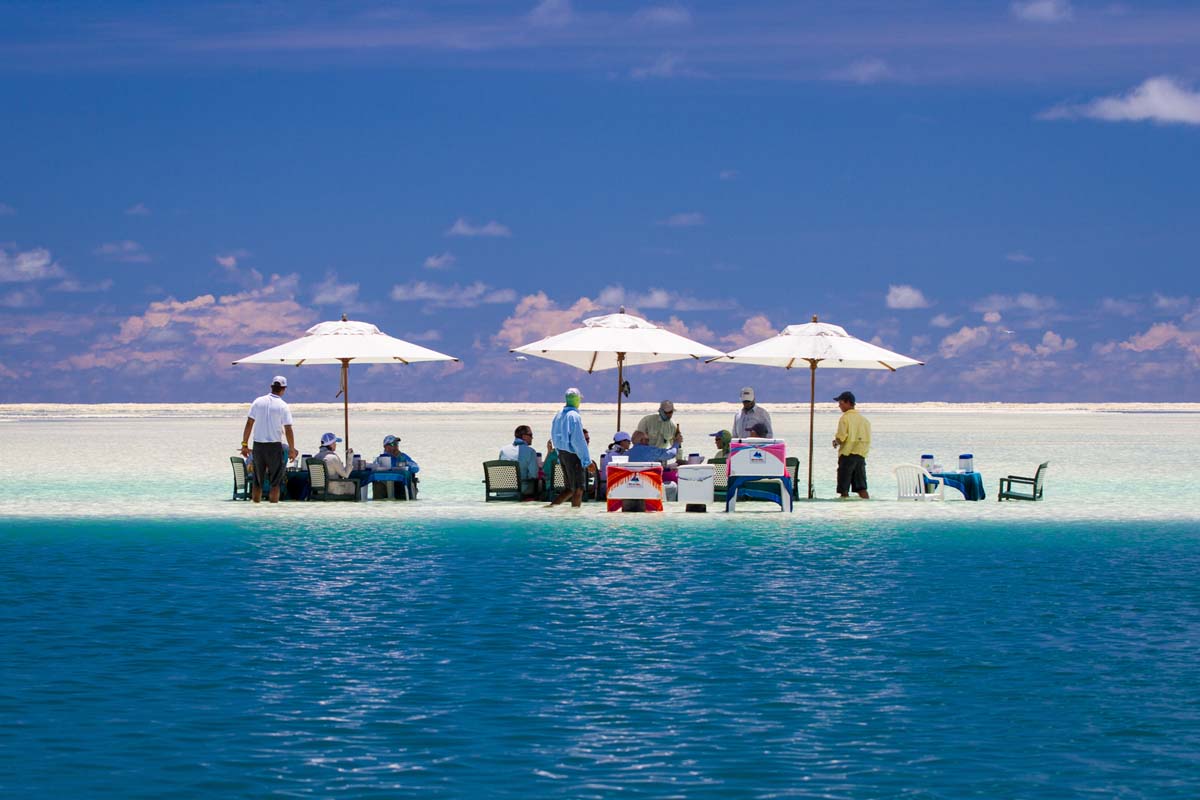 Lunch will be served with a variety of foods including barbecued pulled pork and beef fillets, a selection of fresh salads, juicy fruits and the popular Alphonse brownies. Once everyone has had their fill, the fishermen return to their respective skiffs for a fully fuelled afternoon of fishing.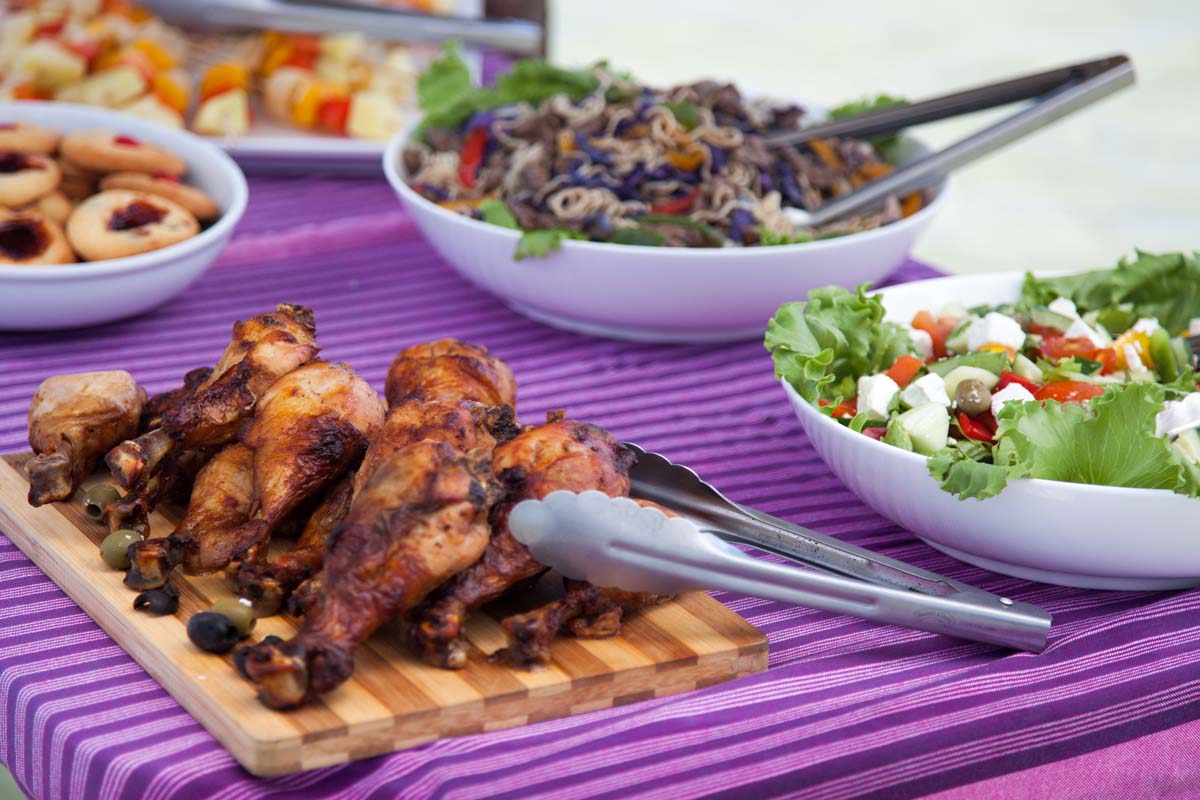 Leisure guests accompanied by the crew will return to Alphonse for a relaxing afternoon or activity of their choice. Expect to be engaged in flats lunch for two to three hours, but with the spectacular 360° views, why would you want to leave?