Best Dive Sites
This site features sloping bottom topography covered in hard coral which continues along the vertical wall starting at 16 meters. On the plateau you have a good chance of finding Scorpion Fish and Turtles sleeping under coral heads, as well as Grey Reef Sharks. The "Arcade" itself is U-shaped and consists of holes and overhangs where Napoleon and Groupers seek shelter from the gentle current. Schools of Dogtooth Tuna, Chevron Barracudas and Jacks frequent this dive site.
The fish life is remarkable on this dive site: big shoals of snappers and fusiliers, sweetlips, sleeping stingrays and especially nurse sharks

Along the wall, at roughly 22 meters, there is a big coral outcrop which continues slightly deeper to 30 meters where there is a slight step-off with a sandy bottom. There are many overhangs with pink sea fans along the wall. There are possibilities of viewing schools of Snappers and Emperors, big Potato Groupers and Oriental Sweetlips. Also frequenting this site are pelagics such as shoals of Tuna and various species of Sharks. This site is loved by underwater photographers for its impressive scenery.
Sometimes we come across sleeping nurse sharks here or turtles that were searching for a quiet place to rest

Very big pink, orange and white sea fans and whip corals along the wall with many holes and overhangs present. Towards the end of the dive the topography changes and more structured coral covered rocks provide shelter for many Snappers, Bluefin Trevally, Eagle Rays, Turtles and sleeping Nurse Sharks. This is a great drift dive along the 90-degree wall with impressive fan corals and a good chance of seeing big fish out in the blue.
Grey reef sharks and turtles may also swim your way

There are big coral head formations on the plateau where you can see a great variety of schooling reef fish and Turtles. A good place to find Scorpion Fish, Moray Eels, Lobsters and Jacks, as well as Sharks. A beautiful dive site with so much life and colour to see. This is an excellent spot for macro photography and ideal for beginners.(5 - 15M plateau; 30M - slope)
Once outside again, the water is full of fusiliers, snappers and young barracuda.

Open water raised reef with its top at 16 meters covered with big colourful sea fans, schooling fish such as Emperors, Fusiliers, Snappers, Jacks, Potato Groupers, Moray Eels, and Napoleon Wrasse. Underwater photographers will be completely captivated by this dive site. This is a top spot around Alphonse, but only for experienced divers in ideal weather conditions. Sometimes this site has very strong currents, so a fast descent is necessary to hit the spot. This site can only be dived during periods with small tidal differences.
Spot special kinds of nudibranches or snails as well as a variety of moray eels.

The above mentioned dive sites are only a small selection. We have many more world-class and certified dive sites to visit; from easier dives for beginners up to challenging sites for experienced and more advanced divers.
House Reef (0 - 6 M)
Galawa (12 - 30 M +)
Transylvania (5 - 14 M)
Turtle Parade (12 - 30 M)
Bijoutier Out (Secret Reef) (16 - 30 M +)
Eagle Nest/Hotel (10 - 30 M +)
East Side/West Side Wall (6 - 16 M)
Pinnacle (7 - 30 M +)
South Cave (6 - 18 M)
Baghdad (12 - 20 M)
We have many more world-class and certified dive sites to visit

Courses & Instructors
Dive Straight In
Alphonse Island Dive Centre is a registered PADI Dive Resort and offers a variety of courses. For those guests looking to obtain or upgrade their diving tickets, a full PADI (Open Water and Advanced) are available as a 4-6 day training courses. Beginners are also able to do the Discover Scuba Initiation Programme (1 hour of theory followed by a pool session and then a shallow dive to 10m) and discover the underwater world of scuba. Other options include PADI Bubble Maker as well as Specialty scuba courses. Divers may also wish to learn about coral reef ecology and conservation through a variety of specialty courses conducted by our resident marine biologist.
The dynamic and professional team of international instructors brings several years of local diving experience and utmost enthusiasm for sharing memorable underwater encounters with guests. They are committed to making guests' diving experience personal, safe and unforgettable.
Please Note
Guests must present a dive card and logbook prior to a dive.
If you have not dived within 1 year you will be required to do a refresher course before going out for a dive.
Equipment & Boats
Launching You Into an Underwater Adventure
Our scuba gear and equipment is well maintained and kept in top condition. Diving equipment available includes BCD's, regulators, cylinders (aluminum), dive computers, torches, wetsuits (3mm short and full suits), fins (assorted sizes), masks and weights. Alphonse does not currently offer a photo or video renting service for scuba diving, and you may therefore want to bring your own underwater photo or video equipment.
Zanbren is our diving boat - a 25ft forward console magnum catamaran, powered by twin 150hp outboard engines. She is rigged with navigation and communication electronics and all the required safety equipment. She offers ample shading with a step-ladder on the back for easy boarding, and at a top speed of 30 knots she will get you to your required dive spot in no time at all.
Popular Sightings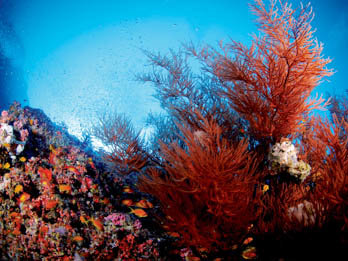 Soft Corals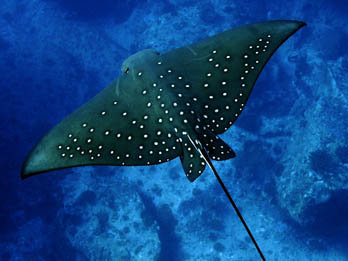 Eagle Ray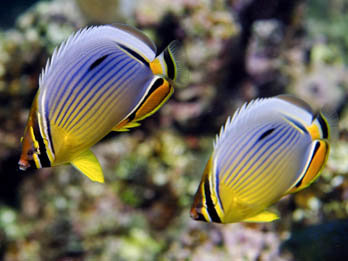 Meyers Butterfly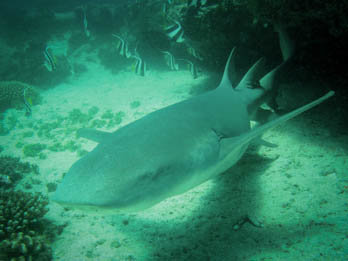 Nurse Shark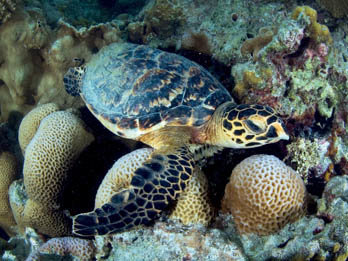 Green Turtle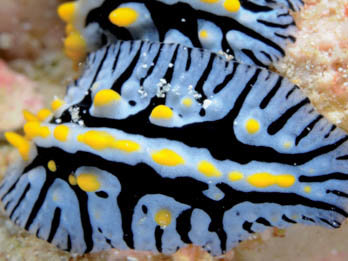 Nudibranchs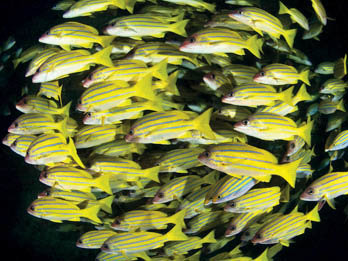 Bluestripe Snapper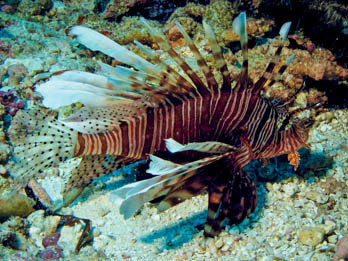 Lion Fish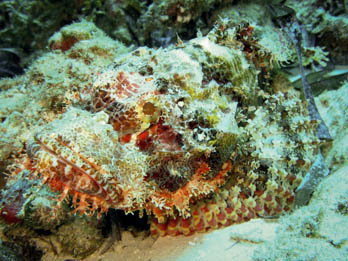 Scorpion Fish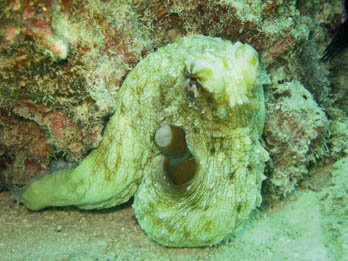 Octopus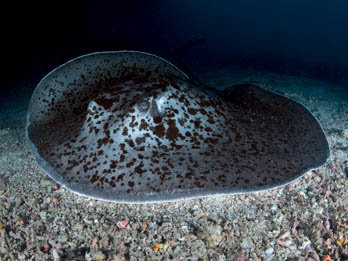 Marbled Ray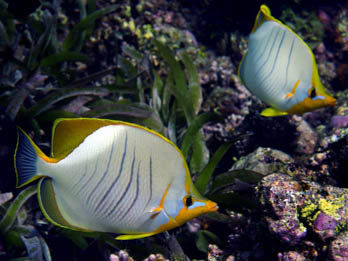 Butterflyfish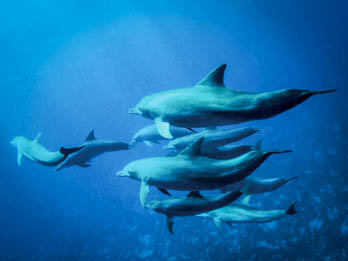 Bottlenose Dolphins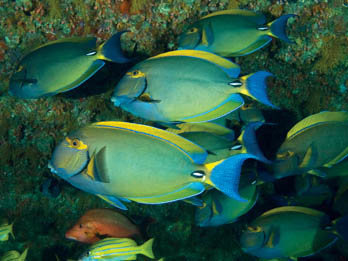 Eyestrip Surgeonfish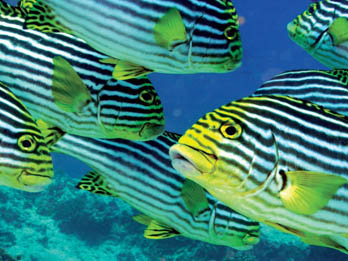 Oriental Sweetlips