Alphonse Island Dive Centre Report - Season Opening (23 Sept - 7 Oct 2017)
Oct 18, 2017
After weeks of careful preparation and excited anticipation, Alphonse Island Dive Centre has opened its doors. The closed season monsoonal winds have continued blowing from the South-east but have lessened to allow for some great adventures out on the water. Without a doubt the best part of being on Alphonse Island at this time of year is a slightly different variety of wildlife that relish in the cooler better mixed waters. It is Humpback whale season and our guests have marvelled at daily sightings of these majestic creatures. A mother-and-calf pair has been spending their afternoons in Canal Lanmor greeting divers and snorkelers as they ride around the Alphonse Group. It makes for truely unforgettable scuba diving experiences!
The diving has also proven to be as exciting. The very first dive of the season was with Dieter M at Galawa where we descended immediately onto four 3m Grey Reef Sharks. Silvertip, White-tip Reef and Scalloped Hammerhead have been among other sightings as well Nurse Shark. One in particular that was sleeping in an overhang provided a great photo opportunity for Dieter. Diving with sharks in the Seychelles is amazing.
We have also been seeing more Potato Grouper than one would expect later in the season. These huge beasts seem to be enjoying the cooler water temperatures of 27°C allowing our divers to spot them at shallower depths. Brigid K was enjoying a dive at West Side Wall when one individual that could either be described as over-friendly or over-protective starting swimming right over Brigid's head and followed the group all the way up to the safety stop.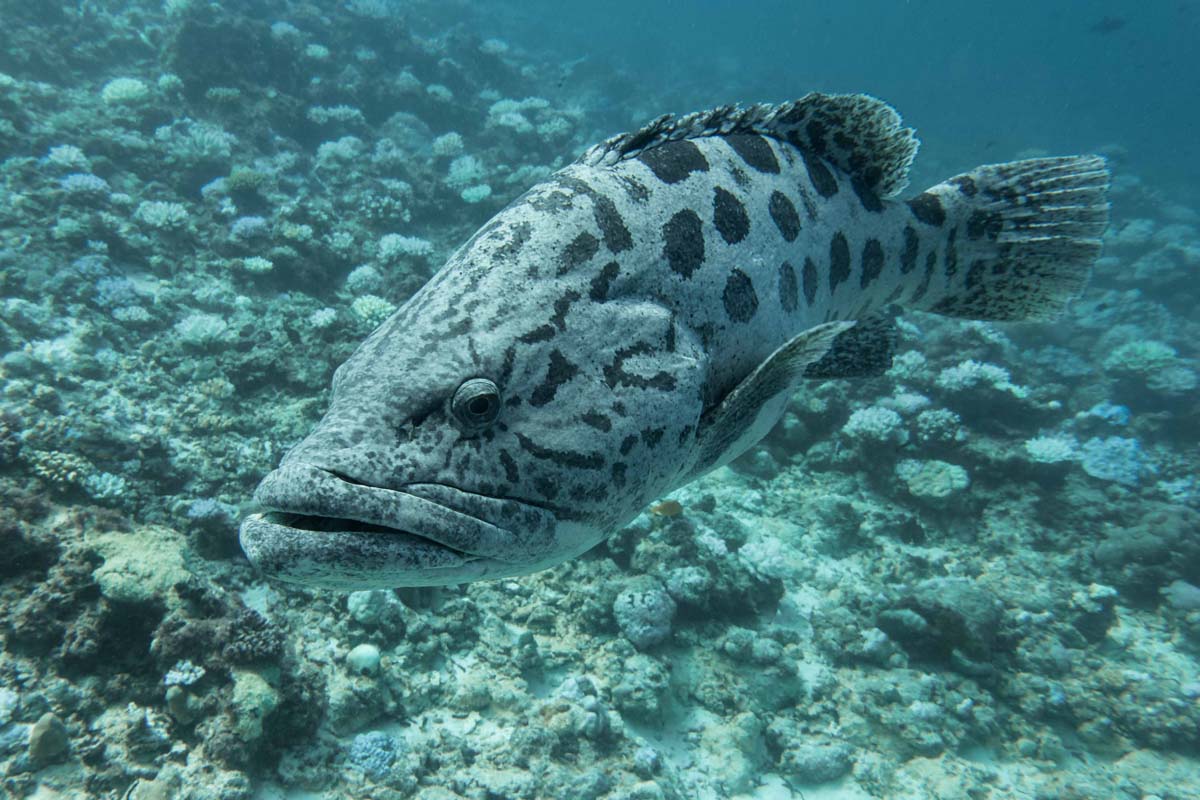 Potato Grouper
We have had several refresher courses to start the season with Gwen R and Sue F being welcomed back to the water by a swarm of thousands of Yellowback Fusilier encompassing the group for the entire end of the dive. Think of a bright yellow and blue whirlwind all around and you can imagine being right there with us.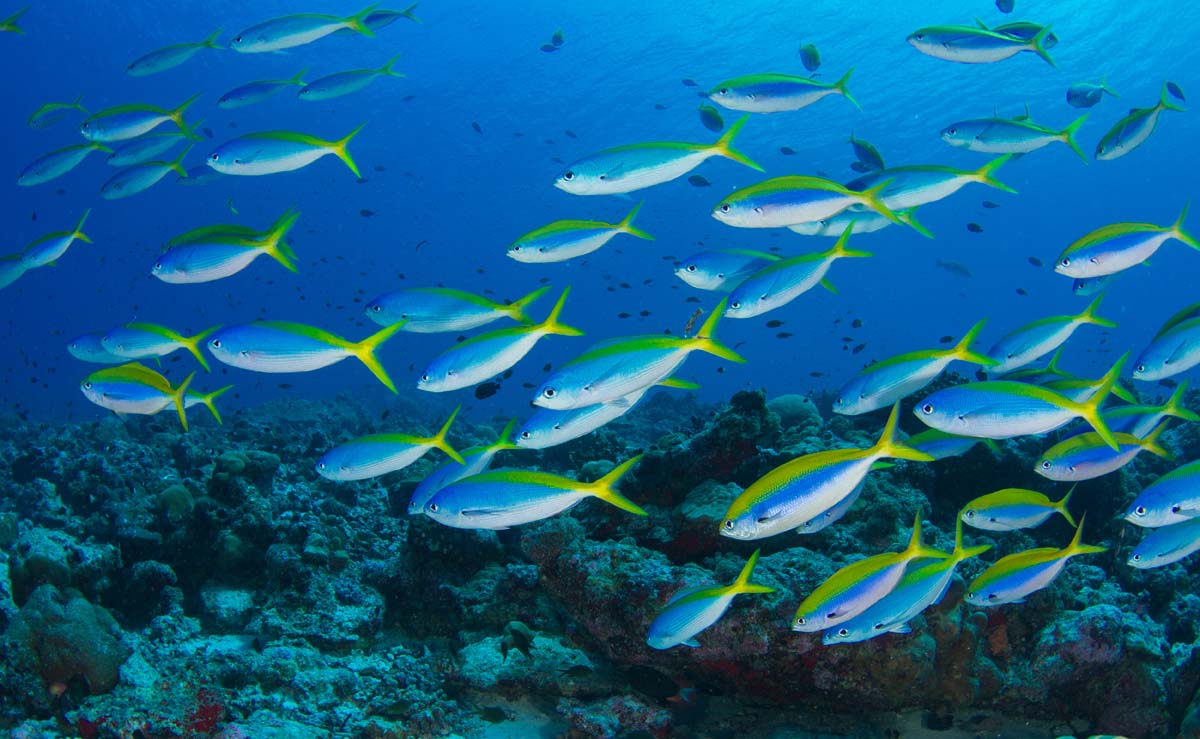 Yellowback Fusilier
It has been a good start that has left us longing for more!
Best Fishes,
Alphonse Island Dive Centre Team
Tags:
Read more of our stories
We take a look at all the underwater wonders discovered in Week 7 & 8.
Explore the shimmering waters around Alphonse Island with a range of fun ocean experiences.
We take a look at all the underwater wonders seen in Week 5 and 6.
During a routine census that the ICS Team made a wonderful discovery on St. François.
The Diving Season continues with more excellent dives and wonderful sightings in week 3 & 4.
Experience the scuba diving sites of Alphonse Island (less than 30 minutes away) in the Outer Island of the Seychelles.
Experience the scuba diving sites of Alphonse Island - less than 20 minutes away - in the Outer Island of the Seychelles.
Discover some of the best scuba diving sites around St. François Atoll near Alphonse Island, Seychelles.
Explore the Scuba Diving Sites of Bijoutier Island near Alphonse Island in the Seychelles. Discover the underwater treasures of this little jewel in the Indian Ocean.
The Alphonse Dive Centre offers a range of Advanced Diving Courses through which you can upgrade your scuba diving experience.